From the Head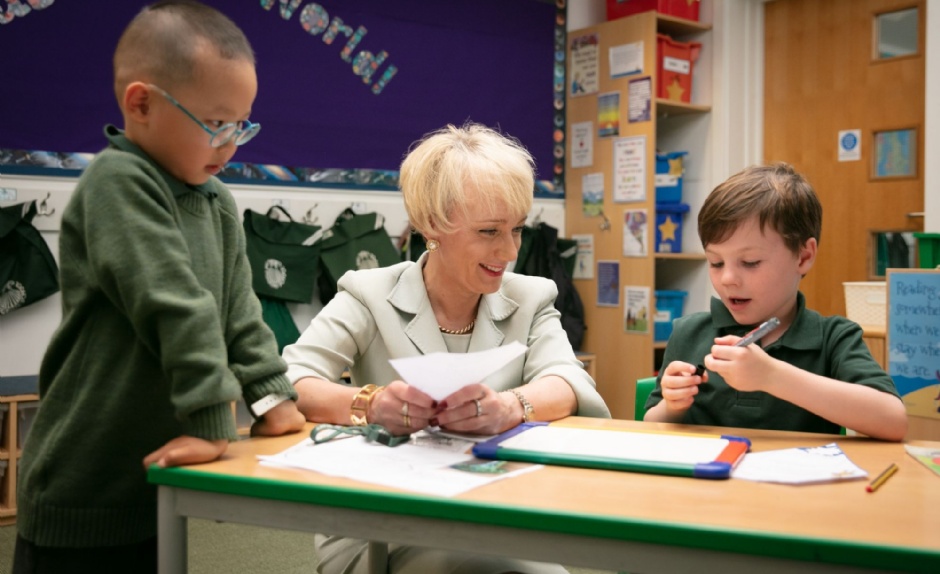 To be a Pilgrim is to learn together, Episode 23
It has been wonderful to welcome Pilgrims and staff back to The Pilgrims' School after the Easter holidays. We especially welcomed seven new Pilgrims from Year 2 to 7 and also Mrs Hunter who is teaching 3G, and Mr Schultz and Miss Owen who are joining Mr Nelson and Miss Jones this term as GAPs. It has been lovely to see a good number of boys return who were not able to do so when we re-opened on 8 March since they were overseas during lockdown.
We are all looking forward to all that summer term entails: sunshine, cricket, swimming, summer concert, art exhibition, Y8 leavers' programme, prize giving, and lots of fun and learning in the classrooms, art, DT, IT and music rooms. I know the boys are excited to be back. I hear it in their questions, giggles and chatter around School, in their sports, singing and playing. Many of them (and staff) have had haircuts (hurrah) or have been able to see their cousins or their grandparents in the garden. It feels as though we are at the start of a new beginning.
I was thrilled to be one of the three or four people who were at the Royal Albert Hall when the Choristers recorded with the Royal Marines Massed Band for the Mountbatten Festival in the holidays. Photographs, marketing and social media were embargoed as a mark of respect for the Prince Philip, Duke of Edinburgh as it was just before his funeral. The piece the choristers were part of, The Unknown Warrior, was incredibly beautiful and so very moving. It included the Last Post and a wonderful sequence of playing and marching which involved building a drum altar. We all had to pinch ourselves as we wondered was this really happening?
All Year 8 boys are doing important exams this term; exams which mark the end of their time at prep school. Prep school is such a formative time. Common Entrance, Scholarship and Winchester Entrance and Election exams are a real right of passage. I have been so proud of the Eton Kings' Scholarship candidates who have been doing their papers in the Pilgrims' Hall this week – well done, boys. Likewise, the Winchester Entrance and Election boys who will begin their papers on Monday and the CE candidates whose exams are just after half term. Well done, boys, on your hard work, effort and learning. We wish you every success!
Ah, the sun is shining and the boys have arrived again in the Quad. They are doing some cricket drills in their cricket gear, wielding bats and balls. They have just come back from Wolvesey. I do love the sound of cricket on a summer afternoon. Forgive me if I stop here and go out to enjoy it with them...