From the Head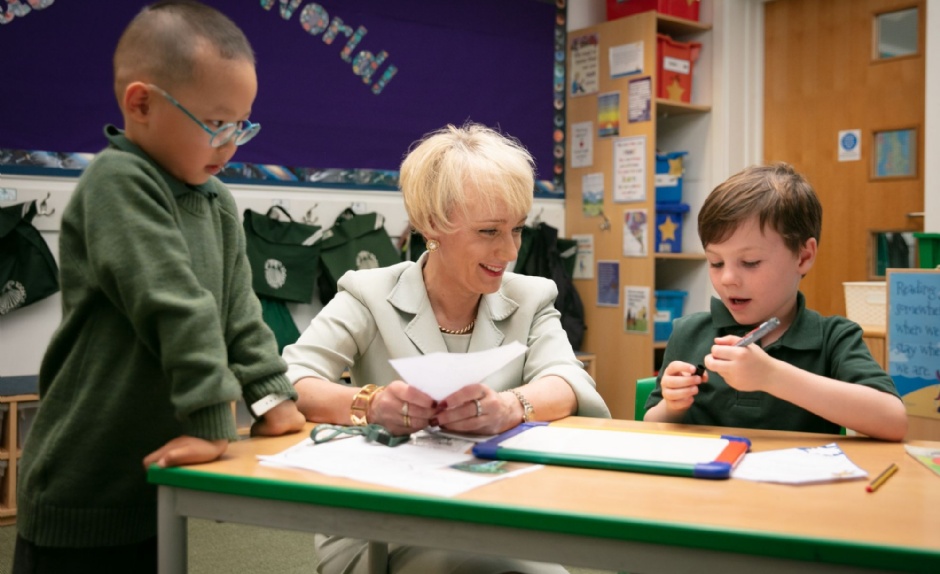 To be a Pilgrim is to build community, Episode 24
Our community, made up of Pilgrims and their families, staff, the Cathedral and the College, and the wider community in Winchester is very important to the boys and the School. It is also important that both individual boys and the whole School contribute to the local community, nationally, and to the wider world. We do that through charity, of course, but also in other ways such as through links with other schools, through sports and other interschool or national competitions, and in events like the Mountbatten Festival I mentioned last week. We are always looking to make more community connections.
However, the sense of community and whole communities have been challenged by COVID-19 when the words 'self-isolation' and 'distanced' are used so much more often than words like 'togetherness' and 'connection'. We have tried hard to retain the strong sense of community inside the School and virtually through drop in Zooms and other meetings, and also through the sterling work of the PPA who have organised virtual quizzes, the trout night and dumpling making for Chinese New Year, amongst so many others. Thank you, parents, for all your help in this. This year things have certainly not been the same and we look forward to being able to being able to enjoy the School community in its fullness and to contributing so much more to the communities we are part of very soon.
This week, 24-30 April, has been the World Health Organization's (WHO), World Immunisation Week 2021. How timely! After COVID-19 vaccinations have been offered and taken up by older age groups and those in risk categories, adults over 40 years are now being invited for COVID-19 vaccination in England. The press has of course been full of calls for adults to be vaccinated and discussion about vaccines.
I discussed the importance of vaccines and immunisation with the boys during my assembly last Monday. Way before COVID-19, vaccines prevented at least 10 million deaths in the five years between 2010 and 2015 and many more millions of people were protected from serious disease in this period. The development of vaccines is an example of a world-changing scientific and medical revolution in recent centuries, however the story of vaccination did not begin with Edward Jenner's use of material from cowpox pustules to provide protection against smallpox in 1796, as we are often told. Evidence exists that the Chinese employed smallpox inoculation (or variolation, as such use of smallpox material was called) as early as 1000 CE. Inoculation was practised in Africa and Turkey as well, before it spread to Europe and the Americas.
Vaccines have and continue to change and permanently improve the world. Today 86% of the world's children are protected from the six killer diseases targeted in the 1970's by the WHO - measles, polio, diphtheria, whooping cough, tetanus, and tuberculosis. This is more than 95% in some developing countries. In 1974 just 5% of the world's children were vaccinated against these six diseases so, for example, in 1987 every 15 seconds a child somewhere in the world died from measles (more than 2.1 million a year). In 1979 smallpox was eradicated; proof of the power of vaccines to permanently improve the world. The global push to end polio has reached its final stages, with just 3 remaining countries still working to eradicate it.
The development and roll out of COVID-19 vaccines has been an incredible success story for scientists, medicine and the pharmaceutical industry, however the speed of roll out of vaccines is different in different countries. While the UK is at the lowest levels of COVID infections now and has very high levels of vaccine roll out, the situation is very variable across the world. We think of other countries which are at the peak of infection now, for example, the crisis in India. On 28 April in the biggest one-day spike, India recorded 379,257 Covid-19 cases and a daily death toll again at an all-time high of 3,645, amongst fears that cases are under-reported. India is a country which leads in the manufacture of COVID-19 vaccines and is home to the Serum Institute of India (SII) which is currently making and producing more doses of vaccine than any other single organisation. However, the need is such that SII has been struggling to meet domestic and global demand. India sent aid to other countries earlier in the pandemic, including the US, and in the same way Pakistan, the US, UK, and the EU are now sending aid to India. We pray for the people of India at this time. We pray also for everyone everywhere affected by COVID-19 and other infectious diseases or illnesses. In World Immunisation Week 2021, vaccines are key to fighting our way out of the pandemic at home and abroad and they will allow us to come together to continue to build all the communities we enjoy, and to help our communities flourish.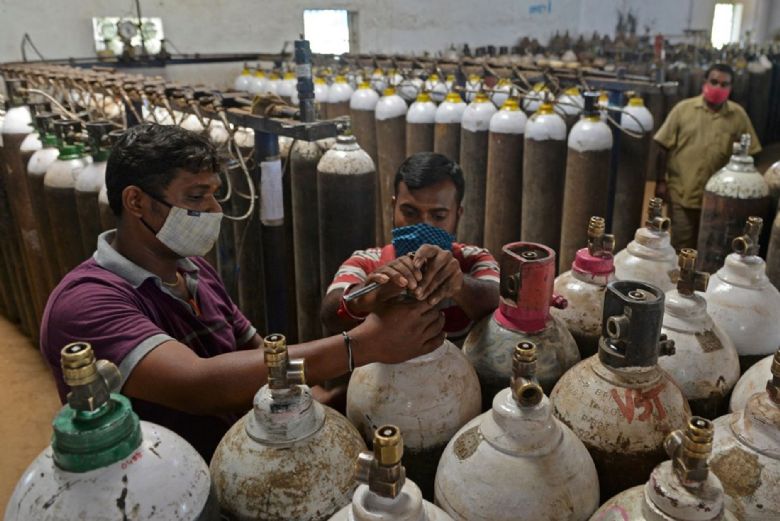 At a facility on the outskirts of Chennai on April 24, workers check medical oxygen cylinders that will be transported to hospitals.
Arun Sankar—AFP/Getty Image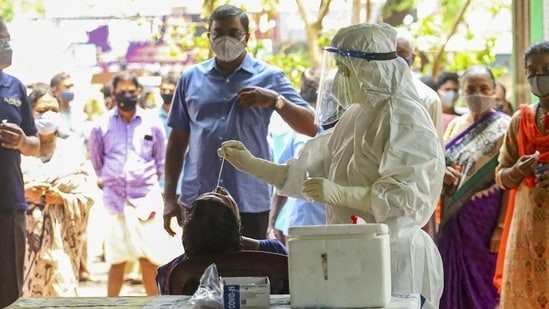 Health workers take swab samples for COVID-19 in Kerala.
PTI