From the Head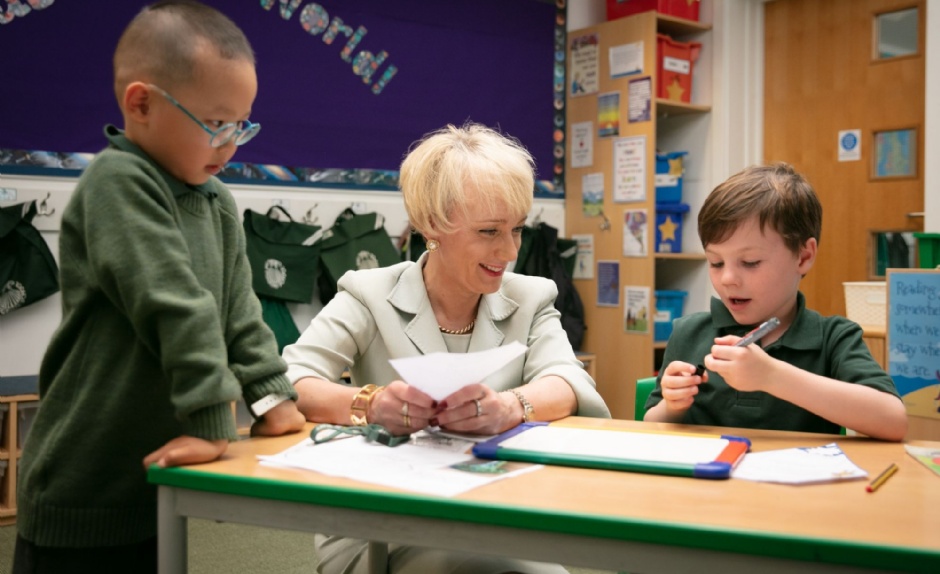 To be a Pilgrim is to be inspired, Episode 25
I am continually inspired by Pilgrims: their conversation, sports prowess, musical ability, intellectual curiosity, energy, engagement, friendships, their care for others and kindness. Each boy is different and unique, of course, but they share so many of these talents and values. So far this term I have been inspired in particular by four groups of boys.
First, the Year 8 boys who have recently taken exams (and expecting results very soon) and those who will do their exams in a few weeks. They are working hard, but also taking things in their stride and having fun together and supporting each other.
Second, the joy and skills that abound in the summer term's sporting pursuits including cricket, athletics and sailing. Our nets, Wolvesey and New Piece are buzzing with skilled batters and bowlers and the quad is full of cricket at every break, lunchtime and before and after school.
Third, our music makers. From all the music practice I hear from early morning to before bedtime to class music lessons, choirs and ensembles I often drop into, to the more formal religious services sung by our professional singers. Every boy in the School makes music.
And finally, last but by no means least, I want to honour the group of Year 5 boys (some pictured below) whose campaign, Running for Lunches, Mrs Brown and Miss Erasmus wrote about in last week's To be a Pilgrim. They have been truly inspirational! They have been collecting donations for the Winchester Basics Bank all week and the response from boys, parents and teachers throughout the School has been superb. You can see some of the donations in the picture. Thank you for contributing!
Their artwork – an empty plate juxtaposed with a full plate - as well as their tagline 'a pound may not mean much to you…' are both inspired. Many an ad agency would be pleased with those two big ideas. The boys have been running laps at lunchtime to raise awareness for their campaign and speaking to other classes and year groups to inspire them to bring in non-perishable food items which the Basics Bank puts to such good use supporting individuals and families who are struggling to be able to afford enough to eat right here in Winchester. They put together the campaign themselves. All the ideas were theirs. I think we have some budding marketers, communications professionals, designers and philanthropists in our midst…and the running was good too.
I was thrilled when the Running for Lunches team came to see me at Junior Break on Wednesday excitedly saying, 'Dr Essex, come and see all the food that's been donated. It's amazing!' They were surprised, moved and a bit overwhelmed all at the same time, struck by the generosity of others. They also wowed me with their knowledge of food groups - a credit to our Science and catering departments, PHSEe and parents! James P, Alfie W, Michael F, Felix F, William I, Sam H and Adam K have each earned a very well-deserved Head's Show Up.
Well done, boys! You have inspired me and all your teachers. What's next?