From the Head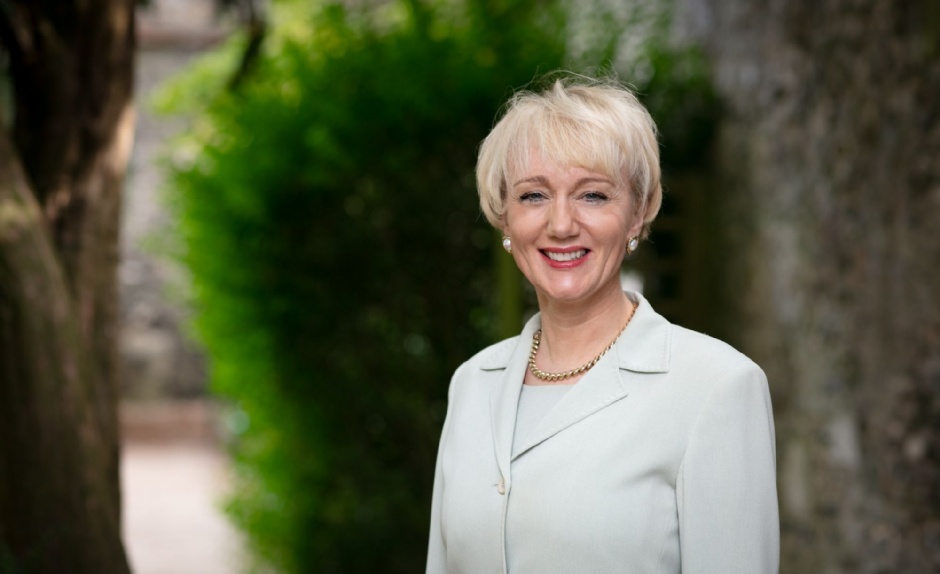 To be a Pilgrim is to walk, Episode 27
And so Pilgrims did last Saturday! About 150 boys, staff and families walked up and down hills and in and out of rain, in Hampshire, in London and Greater London, and the Colemans in rather hotter and more humid conditions in Hong Kong. Well done, and thank you to all the Pilgrims and their families who walked miles and raised more than £4500 for the charity, WaterAid. Thank you, parents, so much for your generosity and efforts. With many thanks to Mr Hammond and all the teachers who supported the boys. What a triumph!
As they walked, boys learnt how far 3.7 miles is and reflected that this distance is the average length of the walk for clean water in the developing world. Climate change is exacerbating an already very bad situation:
Today 785 million people in the world do not have access to clean drinking water and climate change is only making this worse
1 in 4 children in the world live in regions where water will be scarce by 2040
74% of all natural disasters between 2001 and 2019 were water related.
This first picture is of Monica, who lives in Kenya. With her baby on her back and toddler by her side, Monica, walks 8Km (4 miles) in a dry riverbed to dig for water. The boys were struck by the comparison with their lives - they only need to go to the kitchen to get water.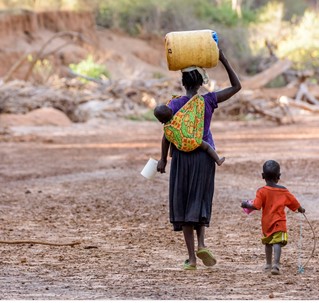 The second picture however shows what is possible with the donations we will send to WaterAid. The children are stopping for a drink of clean water from a solar-powered water kiosk in Kalawa, Kenya. They bring jerry cans and pre-paid cards and just have to press a button to receive lots of clean, fresh water. Before this kiosk was built, people used to walk long distances for dirty water (five hours to get to the river and back). Now three kiosks and 14 boreholes mean their walk is just five minutes to get clear, clean water.
Finally, the last pictures are of the group that walked from school, led impeccably by Mr Walters and Mr Cuyler. We enjoyed the views and the chat as walked first to the War Memorial, past The Handlebar Café, St Catherine's Hill and the golf club. We zoomed back to School as we went so Mr Bryant could map our progress. Hampshire rain could not dampen our spirits nor our resolve… and all Pilgrims brought their coats! I then rushed back to see Mr Hammond at Mission Control (where everything was going swimmingly) and then to the Map Room to join Mr Bryant as boys and families called into Zoom. It was wonderful to hear them and to share the in the boys' excitement and efforts from 'afar'. We plotted where each group was on the map of Hampshire and on the world map, the Lego and other characters representing boys and families on the map. Mr Bryant and I felt rather Churchillian, all in all, and my camouflage walking gear seemed rather fitting!
To be a Pilgrim is to walk! Thank you.