From the Head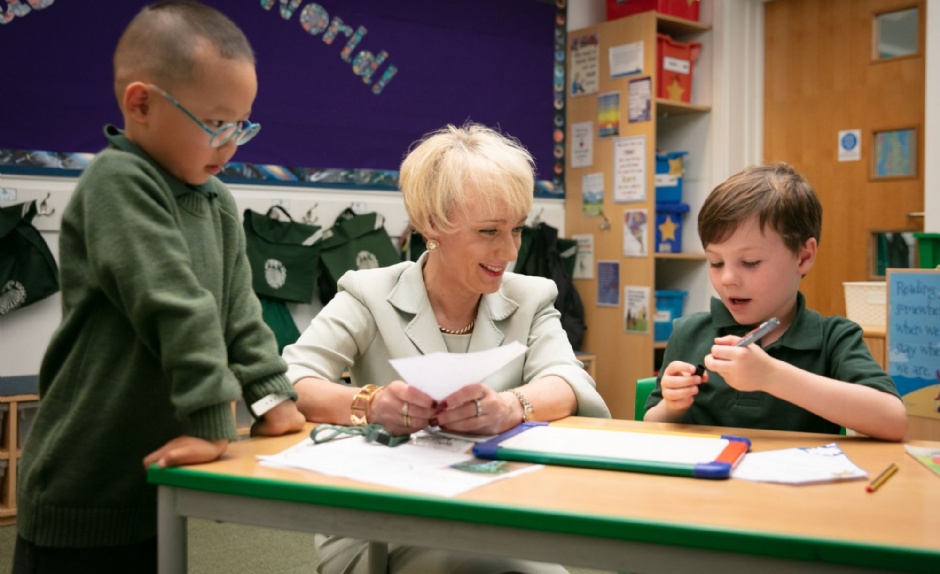 To be a Pilgrim ... is to celebrate Harvest together, Episode 4
The Christian festival of Harvest combines ancient folk traditions celebrating the successful gathering in of crops (a custom that is found in most, if not all, countries) with an opportunity to give thanks to God for the goodness of creation, and the generosity and fruitfulness of his provision. It allows us to acknowledge our dependency on God, and also on the expertise and endeavours of those who produce and supply our food.
A few months ago, I dared not think that the whole school could celebrate a Harvest service together, certainly not (as we would normally do) in the incredible setting of the Cathedral in these times of Covid-19. But nothing could be more appropriate for a Harvest service than to have it outside in the open air, especially standing on the grass of our wonderful Wolvesey playing fields – a place of so much sporting endeavour, triumph and, dare I say, even a few disappointments (i.e. learning opportunities).
So, on Tuesday morning at 0900 the Pilgrims gathered on Wolvesey (in form bubbles) looking towards the Alex Halliday pavilion. The Year 7 wind ensemble arranged themselves on the bank and tuned up. The readers were prepared. Boys stood neatly in lines. I told them it was as if they were centuries of Roman soldiers and, while not strictly accurate, the analogy seemed to help – boys puffed out their chests, grew a few inches taller and stood beautifully still! Reception did a particularly super job (especially given their ages and that they are new to school), and with the low October sun in their eyes, they clutched their service sheets. All the boys were excited to see Canon Roly, in his vestments, join us.
After a few words of welcome from me, the responses were led by our Lay Chaplain, Mr Bryant, and then the Year 7 ensemble struck up a rousing 'We plough the fields and scatter'. It was moving to hear the whole school join their voices for the first time this year. What a wonderful way to be able to thank God for his provision and also those who have worked so hard and been so creative in feeding us in difficult conditions this term; our wonderful Mrs Razza and her catering team.
Monty S read the lesson from 2 Corinthians 9 superbly. Representatives of each form came forward to offer gifts of food while Autumn by Vivaldi was played on the PA system (amazingly learned and recorded by the Year 8 string ensemble the day before in one 'take'). Canon Roly began his sermon by asking the boys to turn 180 degrees to face the Bishop's Palace. With amazement and delight, we saw a rainbow in the sky behind us – a simultaneous sign of science and creation. We could not help gasping. It reminded me of all the rainbows we painted for the NHS just a few months ago. To close, Shane S and William H lead us movingly in prayer and, as the forms left Wolvesey, the Year 7 wind and brass ensemble played several more verses of 'We plough the fields and scatter'. What a wonderful service! Different to previous years, yes, but (I am told) no less wonderful.
Thank you so much to the boys who read and played, and to all the adults who made it possible to hold our Harvest service outdoors, and altogether, this year.