From the Head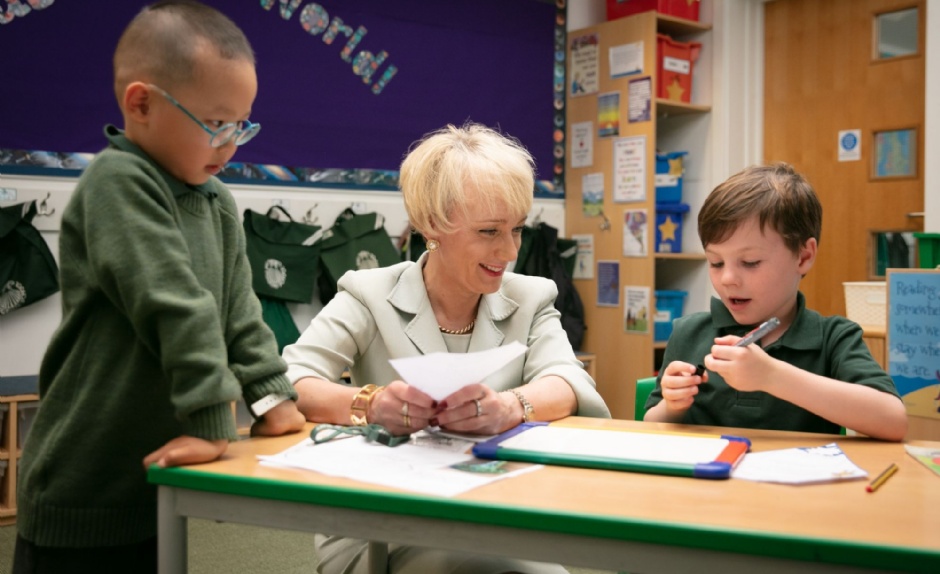 To be a Pilgrim … is to be a good friend, Episode 5
On Monday, in my Head's assembly we talked about friendship. I hope that all boys in the School can be a friend to others in that they look out for and treat them as they would like to be treated themselves. Of course, having a best friend who you spend a lot of time with inside and out of school is different. Being a friend includes accepting others for who they are in good times or bad. Friends are honest - honest enough to tell you when you are not being a good friend yourself, and they are trustworthy. A friend encourages you to own up to your mistakes. Friends often have to be brave – brave enough to stand up for the other if someone else is unkind or hurting their feelings. And a friend may share something – a feeling or a problem – in order to help others understand. We will discuss more about friendship over the coming weeks. Well done to Rupert Bowyer (4M) and James Whiteley (8C) who won Head's Show Ups this week for being very good friends!
I then told the boys two stories of friendships on different 'stages'! The first friendship was between two politicians and genuinely had a big impact on the world stage. The second was the story of a life- (well, character-) changing friendship in a West End musical.
A decade ago, on 3 October 2010, I was in Dresden to celebrate the 20th anniversary of the reunification of Germany. I went there with Lord Douglas Hurd, former UK Foreign Secretary in Margaret Thatcher's government. We were there on behalf of the German British Forum, a body on which we both sat (Lord Hurd was Chairman at the time). This forum was dedicated to furthering trade and friendship between the two countries. The dinner in Dresden was held in celebration of German reunification but also specifically to honour two former politicians, Douglas Hurd (born in 1930), and Hans-Dietrich Genscher (1927-2016), the former Foreign Secretary for West Germany, whose friendship had played a critical role in this momentous moment in world history. At the end of the 1980s, Margaret Thatcher (UK Prime Minister) and Helmut Kohl (West German Chancellor), along with the Russians, French and Americans, were working to re-unify West and East Germany. However, it is alleged that Thatcher and Kohl found it hard to be in the same room. The friendship between Genscher and Hurd, and their skilled diplomacy, eventually broke through the stalemate and on 3 October 1990 West and East Germany were reunited to form the country we know today. Twenty years later, I was honoured to sit between these two men in Dresden while they talked of those days, and how their friendship got them through.
Next, is the story from the musical Wicked of the unlikely friendship between the teacher's pet and most popular girl in the class, Galinda, and Elphaba, who was shunned by her classmates at the University of Shiz in the magical land of Oz. They take an instant dislike to each other. However, over time they begin to learn from each other and become friends.
Before they are sadly parted, they reflect on their friendship in a duet (which I have sung a few times), called For Good, by Stephen Schwartz:
"...I've heard it said
That people come into our lives
For a reason
Bringing something we must learn
And we are led to those
Who help us most to grow if we let them
And we help them in return
Well, I don't know if I believe that's true
But I know I'm who I am today
Because I knew you
… because I knew you
I have been changed for good
It well may be
That we will never meet again
In this lifetime
So, let me say before we part
So much of me
Is made of what I learned from you
You'll be with me
Like a handprint on my heart
And now whatever way our stories end
I know you have rewritten mine
By being my friend…"
I think people (and friends) come into your lives to teach you something you can learn and can absolutely be a handprint on your heart. How wonderful! Do you agree?
Latest news of further re-opening of activities within the school
Wow, what a week!
Mr Walter and Mr Armstrong have welcomed back to our specialist Art and D&T rooms so many happy, smiling, and creative faces! In addition, a number of teams from Year 7 and Year 8 will play their first football fixture since we re-opened at Stroud School to socially distanced parental support on Saturday 17 October. Go boys! In parallel Year 6 will play The Big Match at home again with parents watching following our guidelines for masks and social distancing.
We will write to you on Monday with news of how we can begin some Commoners after half-term (within year bubbles).
Masks at drop off and pick up
May I take this opportunity to thank parents very much for wearing masks at drop off and pick up as we asked you to do from Thursday 8 October. We understand a few parents have medical exemptions and thank you for letting us know.