From the Head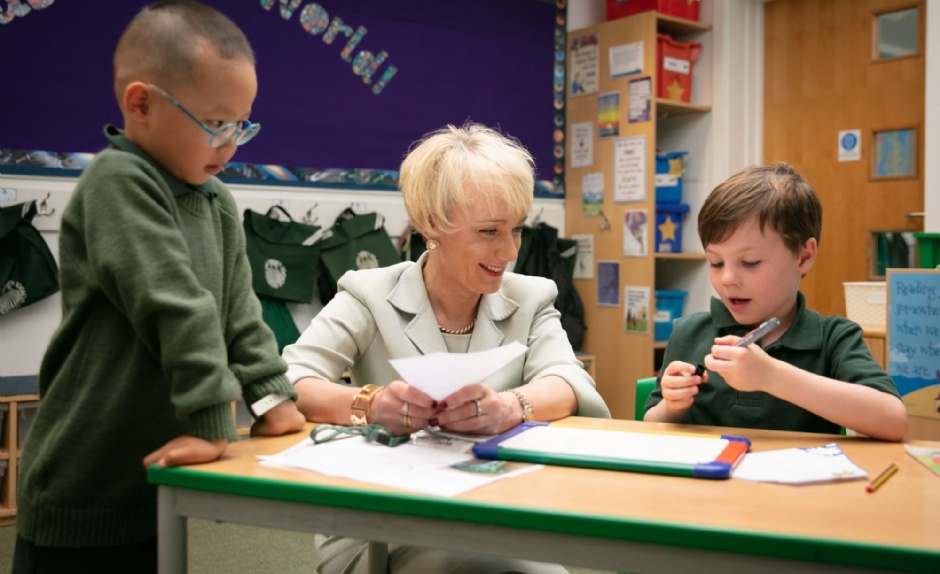 To be a Pilgrim … is to be determined, Episode 6
As I know you are more than aware, yesterday England went into a second lockdown for four weeks. We at Pilgrims' are very determined not to let this impact the might of our school. In the last two months, I have learnt that Pilgrims are very determined - both boys and adults. We have all enjoyed being back in school this term and the learning and progress taking place is so obvious to me as I go around the school on "learning walks" (dropping into lessons). The boys' assessment cards at half term speak to all the progress made, and it is also evident in my conversations with them. The giggles of delight I hear every day on the Quad, Grid or Yard speak volumes of time well spent and friendships in action.
While it is an uncertain time for the country and the world, we are determined to do all we can to keep our community safe and constant. None of us are quite sure how the pandemic will unfold, but I know that we are determined to keep working, singing, playing, drawing, creating, writing, playing sport, talking, laughing and being true Pilgrims!
Earlier this week, the Cathedral Chapter were determined to have one more congregational evensong with the Choristers before lockdown. They managed it on Tuesday. What a treat! It was a beautifully sung service with a rousing Holst anthem, and I was delighted to be asked to read the Old Testament reading. Lockdown means that Evensong will be recorded for the next four weeks, but I am so pleased that the Choristers will continue to contribute, and both the Choristers and the Quiristers will also continue practising this month.
On the last day before lockdown, the Quiristers were extremely lucky to be able to record a Christmas carol service, a collaboration with the Alice Martineau Foundation, in the famous Abbey Road Studios in London. Mr Cunningham and the rest of the team here at school were very determined that the trip would go ahead despite everything (a long time was spent writing risk assessments). The Quiristers were very determined as they managed all the anti-Covid precautions, concentrated beautifully, and sang their way to what will no doubt be a truly beautiful carol service. The staff at the studios and at the Foundation were overflowing in their praise for the boys. Congratulations to the Qs and thank you to Mr Cunningham, Mr Leslie, Mrs Dudek and Mrs Beaumont, and others who made this happen.
Before half-term, we were determined to give prospective parents and boys a real cinematic insight into what life at The Pilgrims' School is really like. Boys and staff were involved in creating three new films for our website: an introduction to the school, one about the Pre-Prep, and a virtual tour of the school which was superbly and entertainingly commentated by four Year 8 boys: William Bracey-Davies, William Higgs, Ben Hardman and Sebastian Kingsbury. This weekend, the films will be unveiled as they are posted on the School website and shown publicly at our first Virtual Open Day event. I do hope you enjoy them. I particularly like that we were able to capture so much of the joy and curiosity we experience every day in our school – and so many smiles! With enormous thanks to all the boys and teachers involved, and especially to Mrs Brown who led the whole project. (P.S. We have additional footage which we plan to use in the future. So more to follow!)
Determination. We will all need it in the coming weeks, but I am happy to report that Pilgrims are definitely determined.