From the Head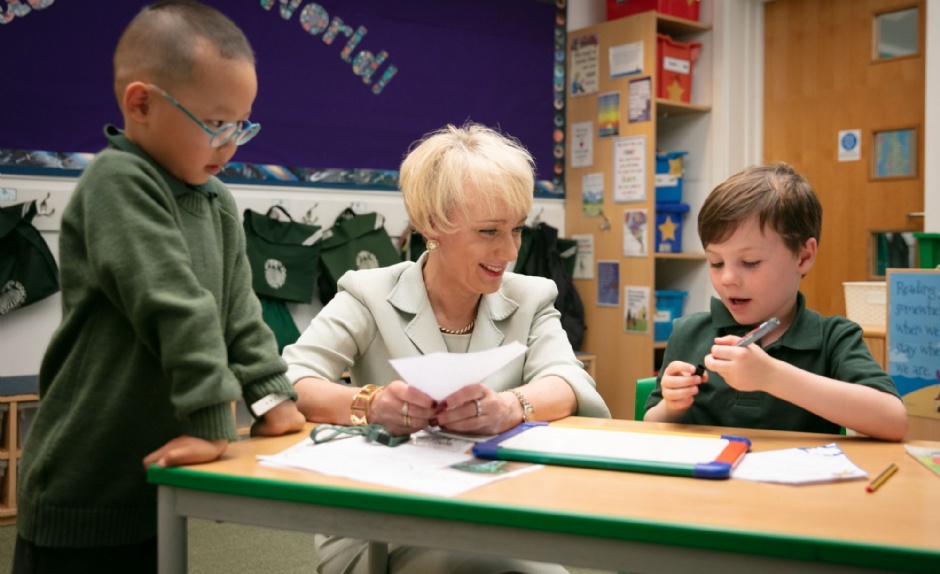 Resilience is a quality we really value at Pilgrims' and over the last seven days the whole school community has come together and shown it in abundance for which I am, in equal measure, immensely proud and immensely grateful.
I apologise for not managing to place my usual piece in the 'To be a Pilgrim' newsletter this time last week. I know you understand; after three positive Covid-19 cases in the school community, senior colleagues and I spent that day on the phone to Public Health England's local health protection team assessing our situation in real time. This enabled Public Health England to tell us which boys and adults needed to self-isolate. I am pleased to report that those affected in the school community are recovering. I thank everyone who has thought of us, worked hard to look after and educate the boys in school and at home, and prayed for us.
Pilgrims' are resilient and so is the incredibly talented and dedicated staff (both teaching and non-teaching). With the second country-wide lockdown in its third week and boys self-isolating at home in every year group in the school except for Reception, we segued seemingly seamlessly (with no apologies for the alliteration) into a new world of hybrid learning (i.e. boys at school and boys at home being taught together) on Saturday morning for Years 4 to 8. This continued in the same vein when boys in Reception to Year 3 started their school week on Monday. We had planned throughout the weekend; our All Staff emails were busy pinging and we had an unprecedented Sunday evening staff meeting on Zoom. School continued, learning continued, and everyone showed sense, determination and, as I say, resilience. As I write this, I could not be more inspired by our whole school community - boys, staff, parents and wider families the Cathedral and the College – we all pulled together, adjusted and carried on. Thank you!
My assembly on Monday 9 November was about a subject very important to me: Service. Serving others. I will talk a lot more on that subject in the future as we think about what service means for the boys and the school and how we can serve others outside the school community with our hands, our energy and our brains. On that Monday, I spoke of Remembrance and the Poppy Appeal and Children in Need.
On Friday 13 November, before I took 'the call' I referred to at the start of this piece, I was in the middle of writing for this newsletter about an incredibly moving Remembrance Service on 11 November. Part one was recorded and shown in classrooms (including a wonderful address by a certain senior serving member of the armed forces) and then for part two, we gathered together outside as a whole school (in year group bubbles) around the quad for the Last Post (played by Ben H, Sasha R, James W, and Thomas E), the Two Minute Silence (even the fans in the kitchen were silenced), the laying of our bright red wreath of poppies, and then the Reveille. To end the service, the Year 8 Marching Band (on this occasion sitting!) played a very rousing National Anthem and a moving Abide with Me. With a poppy on every chest, boys and staff fell silent remembering all those who gave their lives for our country in the two world wars and wars and conflicts ever since. The sentiment was felt by even the youngest boys in Reception – in an age-appropriate way of course.
In addition, all throughout last week (9-13 November), the boys worked hard and thoughtfully on our Children in Need charity event, initiated and spearheaded so wonderfully by Dr Sarah Noble and the PPA, and supported in school by Becca Higham, Anne Erasmus, Lucy Brown and the maintenance team. Thank you all.
The boys learnt about the incredible work the charity does in our own city, county, and throughout the UK to make children's lives better by helping remove the barriers that some children face so that they can thrive. On Friday 13 November, Pudsey was with us! The boys were delighted to see his bright yellow ears growing out of the front of the school when they arrived in mufti that morning, along with all the colourful spots which had appeared everywhere from pillar(s) to post (literally.. see picture below). Their work (learning and reflections about Children in Need and children in need) was on display outside the school and by the river; even the massive rainstorms could not dampen the spirit.
This week we crammed in so much as well. To name a few: a fully hybrid school with boys and even a few staff Zooming in, Year 8 exams on Monday to Thursday, the PPA Quiz and raffle by Zoom on Wednesday, our second Virtual Open Day (well, evening) for prospective boys and parents and the largest assemblies we have had all year with so many smiling boys on big screens Zooming in from home and their classrooms. I will finish as I started: the Pilgrims' community is resilient and very strong. We came together, supported each other, and to (mis)quote a very fitting (but now rather over-used) phrase coined by the British government's Ministry of Information in 1939, we kept calm and carried on. I would not have expected anything less but I am nevertheless very humbled and grateful. Happy exeat!