From the Head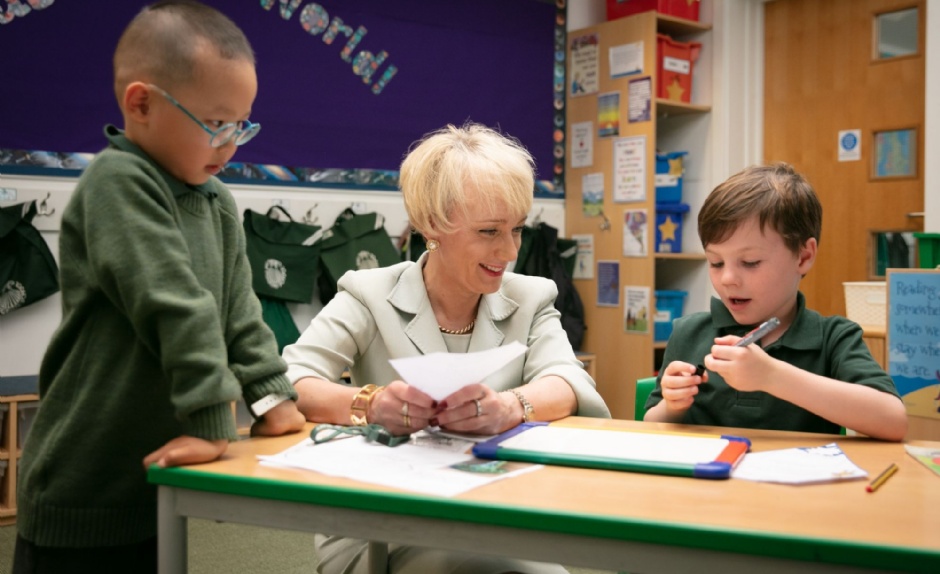 To be a Pilgrim … is to explore,
Episode 9
While the boys and staff have continued to show resilience (without a doubt), on Wednesday night this week a number of boys' thoughts turned to something different: the night sky. It was a clear night with a bright moon and a few very, very bright stars, or so we thought. For many weeks we have had cloud but not this Wednesday. Clouds are not the astronomer's friend, well unless you are a radio astronomer (we have kit but not that kind of kit - we don't have a radio telescope!). Mr Hammond set up a telescope on the quad. "That's Jupiter", said one boy. "We saw Saturn's rings last time", replied another. Soon I was staring through the telescope at an incredible view of craters and the rugged texture of the moon. Wow, I haven't done that for a few years (aka decades). Amazing! Our thoughts moved on to the moon landing on July 20, 1969. As you know, at 16:17 EDT Apollo 11 was the first manned spacecraft to land on the moon with its crew: Neil Armstrong (commander), Buzz Aldrin (lunar module pilot) and Michael Collins (command module pilot). I was a small child on holiday in the Lake District apparently staring up at the sky that night too.
Wednesday was a typical Pilgrims' day followed by a typical boarders' evening. The evening included prep of course, but also time in the IT room, games in the Library, astronomy, free play, boarders' common room, supper, devices and phone calls home, cereal and throughout the evening lots of animated talk and debate. On that evening, I reflected on two key characteristics of Pilgrims' boys: they are curious and articulate, and both in spades. It is a heady combination. Whether you are thinking of boys in Reception, Year 5 or Year 8 (or any other year group for that matter) the same is true.
That evening, I left for home just after speaking to boys on the Grid who were now looking at the night sky with just the naked eye (still fascinating and beautiful). We talked endlessly about physics including lunar eclipses and solar eclipses, pulsars, the visible spectrum, infrared and UV light. I told a couple of boys that when I was only 6 or 7 years older than they are now I worked for the Ministry of Defence. I was a student scientist, employed during half of my gap year to code in C and Coral. My job was to write code which cleaned up the images of thermal imaging cameras (which have for many years since been used routinely after earthquakes, in collapsed buildings or mudslides to find survivors). Before we parted, we had reflected on 42 and hitch hikers, and that famous book and radio programme! A very Pilgrims' evening.