From the Head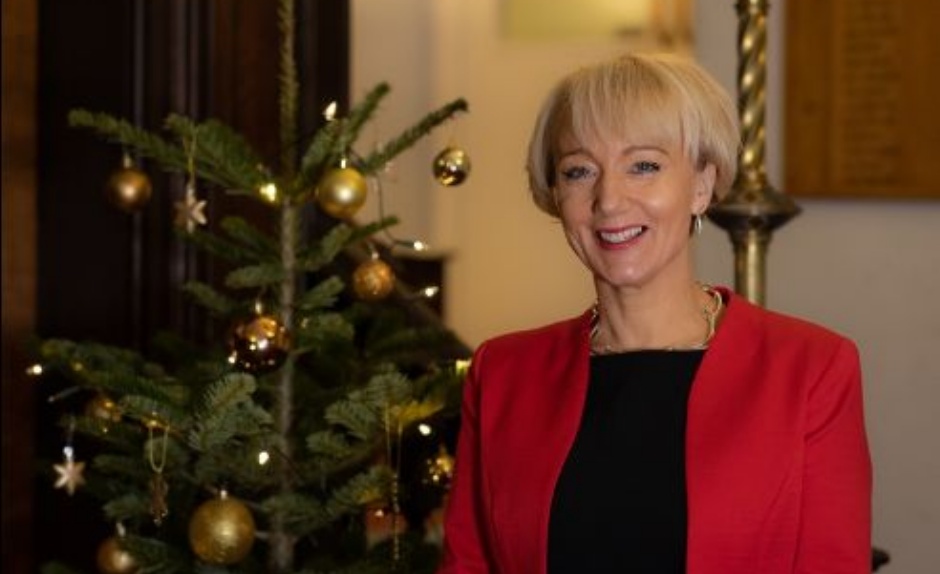 To be a Pilgrim … is to prepare for Christmas and celebrate the end of term together!
Episode 11
Here is the last episode of To be a Pilgrim of 2020. We wanted to share the last few days of term. It is more of a visual record than a written record it has to be said, but I know you would want to see all these wonderful memories.
Wow, did we all have fun! We sang, laughed, jumped (bounced), played together and we wished each other a very Happy Christmas and very happy holidays.
We sang and played: you can see evidence below of boys recording for the 2020 Pilgrims' Carol Service – a fully digital affair. A link to the finished video will be sent to you before Christmas. The school was filled with wonderfully uplifting and phenomenal singing and orchestral music … even more than it is usually. We sang our final hymn, O Come All Ye Faithful, outside together as the Senior School, and before that the Juniors and Pre-Prep arranged in bubbles around the Quad
We laughed e.g. at cracker jokes and, of course, the Boarders' Cabaret. Well done, boarders.
We jumped or should I say bounced! The Wrens won the Set competition and enjoyed their prize of a bouncy castle in the Pilgrims' Hall (owned by and in the shape of Winchester Cathedral).
We had a very special visitor: The Pre-Prep were visited by a large man in a red suit and white beard bearing a gift for every boy. How exciting! Year 2 in particular jumped up and down a lot in excitement (as I did too).
We had so much fun preparing for Christmas together
We announced this term's prizes. Many congratulations to all who won and competed. I have attached the presentation which includes all the prizes awarded in the Junior and Senior School final assembly. Well done!
We sadly said goodbye to two teachers, Mrs Judd after 13 years on her move to France and Mr Buckett after 20 years on his retirement, and to three boys, James O'Connell, Henry Stones, and David Sung. We wish them all well and hope that it is au revoir instead.
Thank you to all parents for their support, all boys for their hard work and contribution, and all staff for their skills and dedication.
I wish all boys, their parents, the PPA, all the families, and all the staff a very happy Christmas and all the very best of health and happiness in 2021. See you all soon (it will be in just a week or so for Choir Time for some).