From the Head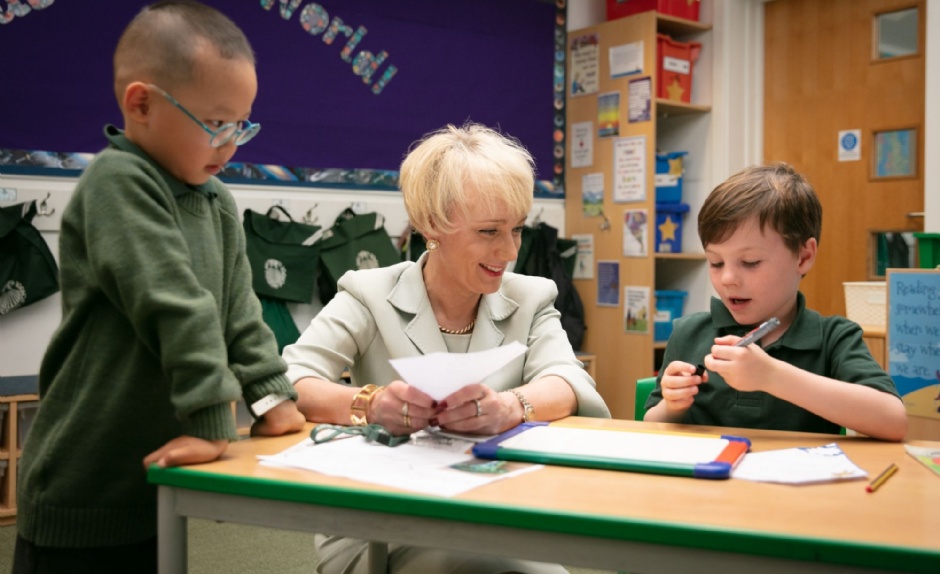 To be a Pilgrim is to be prepared, Episode 29
As a preparatory school, it is key to our role to prepare Pilgrims for their transition to their senior schools. This morning, the Year 8 boys who sat Common Entrance completed their papers (after three and a bit days!). It has been wonderful to see how the boys in 8C took the exams in their stride, showing effort, determination and support for each other in spades. As they finished their exams in the Pilgrims' Hall, the boys spontaneously cheered and then gave each other congratulatory hugs and pats on the back. It was an incredibly touching and heart-warming moment and also marked a rite of passage. We celebrated with smiles and delicious cupcakes as you can see below.
Last half term, the boys in 8W and 8S impressed me just as much with their approach to exams, and since then, by their engagement with all the opportunities they have had to explore different aspects of academic subjects in lessons, in sports and cricket fixtures, in Commoners, and in working on environmental issues. They have also had opportunities to show prospective boys and parents around Pilgrims'. Those who had the opportunity to be toured by our Year 8s have literally effervesced with compliments about their guides –impressed by their intellect, knowledge, thoughtfulness, kindness, interpersonal skills and sheer presence. A wonderful 94% of all offers we have made to boys to join the school since September have been accepted and in recent weeks the Year 8s have certainly contributed to this. Thank you, boys, Mrs Short, Mrs Allen and everyone else who has contributed.
Now, as all of the 2020/2021 Year 8 boys move into their Leavers' Programme - starting next week with the activities programme at Mount Kelly - they move into a different and final phase of their prep school career. They will be learning and challenging themselves in new ways, with plenty of time to celebrate their time at Pilgrims' too.
In my assembly on Monday, I encouraged all boys who have assessments or exams in the next week or so to give of their very best: to be calm and not to worry, as well as to be confident that they have been taught well, have worked hard and are, quite simply, prepared. Assessments are a regular part of our everyday learning and include everything from spelling, times tables and vocab tests, to ABRSM or LAMDA, to belts in karate or jiu jitsu, to Common Entrance and Scholarship exams, and so on. The purpose is to help boys understand what they have learnt, what they can do and, most importantly, what they need to work on to improve. They also help teachers to understand how to best support your sons as they progress. I encouraged the boys not to take any notice of anyone else who may seem to be going faster or more slowly when they undertake these assessments. A Growth Mindset is vital. It is never about pass or fail, nor win or lose. Rather it is about effort, about boys reflecting on their teachers' feedback, and about how The Pilgrims' School can best support each boy on his exciting journey of learning and development.
Thank you to those of you who joined the Zoom meeting with parents on the evening of 27 May and others who listened to the recording afterwards. It was wonderful to be joined by members of the Senior Leadership Team and Governors. I talked about The Pilgrims' School, my leadership, this year and our strategic priorities going forward. If you would like to see the recording, please find it here. (You will need the usual password).