From the Head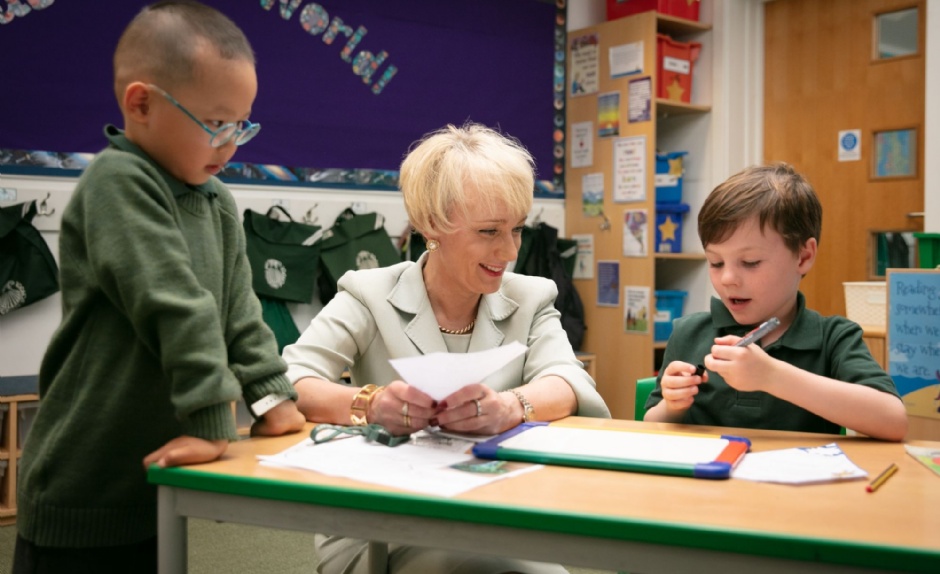 To be a Pilgrim is to be busy, Episode 31
There is always a huge variety of activities going on in school, but this week boys of all age groups have enjoyed a wealth of different types of activities and challenges. Pilgrims have been busy in so many ways.
My highlight of the week was on Wednesday morning when Mr Duncan and I gave the Year 8 boys their Common Entrance results! Well done, boys, I am so thrilled with your efforts all year and your truly excellent results. It was such a pleasure for both of us to be able to give the boys their individual news and to confirm that they are all happily into their next schools. All the boys have done themselves, the 8C teachers, and Pilgrims' proud. Well done!
Year 8, now in the middle of their Leavers' Programme, made it back from Mount Kelly well into Friday evening, but by Monday they were enjoying an exciting trip to Thorpe Park. After Sharky and George's Quest Challenge, Nerf Wars, and Survival Skills on Wolvesey on Tuesday, Year 8 undertook a sponsored treasure trail to raise funds for the Cameron Bespolka Trust. The Cameron Bespolka Trust is a wildlife trust formed in the name of a former Pilgrim, Cameron, who was a keen birder and who died in a tragic avalanche aged 16 whilst skiing in the Austrian Alps in 2013. On Tuesday evening, the Parent and (Year 8) Sons 20 over cricket was played on Wolvesey, with many thanks to Mr Whitman and to Mr Burnand for organising, and other mothers and fathers for their sporting endeavours and support. It has to be said that, in particular, the boys relished facing their own parents at the wicket! On Wednesday, Michael Nevin, a former Quirister who left Pilgrims' with a Music Scholarship to Winchester College in 2019, and Dr James Hodgins, Housemaster of Hawkin's at the College until the end of this term, visited to speak to the Year 8s about their transition to senior school, how to approach their first weeks and months, and what to expect. It was super for the boys to hear it from someone who was in their shoes just two years ago and from such an experienced housemaster. Dr Hodgins is also Director of Educational Outreach at Winchester College, building partnerships with schools across the region. For the last two days the boys have been rather theatrical. They have been working on an intense drama workshop, A Play in Two Days, led by Ian Murchie from Radley. In addition to all this, the Year 8s have been involved in lots of other activities this week including first aid, cricket, athletics, and lots of music. On Monday, Year 8 leave for more exciting outdoor learning at Bushcraft camp.
This week, Year 7 went on a geography field trip walking to St Catherine's Hill. We are incredibly lucky to have this remnant of traditional downland, once common in the South Downs, but now rare in the countryside, within walking distance from School. The boys learnt first-hand how to work together to gather, organise and analyse geography field data. And Year 1 went to Portchester Castle. Originating from the 3rd century, Portchester Castle is a wonderfully preserved and very impressive Saxon shore fort. The castle's commanding location, right on the coast near Portsmouth, has meant that Portchester Castle has played a very important role in the defence of the Solent for hundreds of years. Year 1 really enjoyed their trip and learning history outside School.
The excitement of the Duck Races yesterday was a highlight for all year groups, from Reception to Year 8, over the course of the day (and for that matter, a number of staff too!). With many thanks to the PPA.
Do enjoy the newsletter and the weekend.