From the Head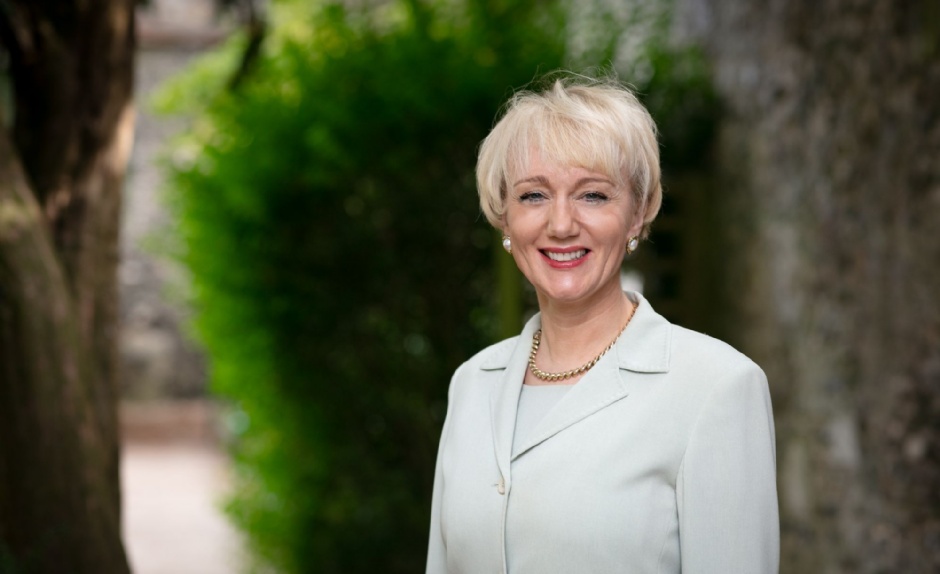 To be a Pilgrim is... to remember
This weekend, we remember Henry James, a much loved, much respected former Pilgrim who sadly died a year ago on Sunday 19 September of leukaemia at the age of thirteen. Henry had a big heart and a big smile. He was kind, gentle and creative. He was quirky and so very happy. Henry was genuine. Without fail, he would be part of any Lego club in the school he would happily build serious constructions with his brother Edward. I know you all join me in sending our love, thought and prayers to Edward, Agata and Robin and their wider family. God bless you, Henry. You are so missed.
Mrs MacDonald-Smith has written a lovely piece and included a couple of pictures of him. The second is a picture of Henry with the Yeatman Perseverando prize which he won in Year 8. I will lead the boys and staff to remember Henry in our thoughts and our prayers on Monday during Head's Assembly.
In last week's assembly, we remembered the victims of 9/11 just after the 20th anniversary of those terrorist attacks by Al-Qaeda. The boys thought about what terrorism is and learned about what happened on that day in 2001. We reflected that the almost 3000 victims were of all nationalities, races, religions and genders and 400 of them were first responders who were courageously answering the emergency.
Every year on the anniversary of 9/11, special memorial events take place at the sites of the attacks. And on the night of September 11th, two beautiful beams of light - representing the twin towers – were projected into the sky above New York City. The boys were fascinated that these two beams can be seen from more than 100km away.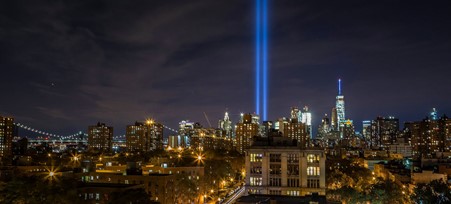 We reflected on how important it is to remember events like 9/11, not just to commemorate the people who lost their lives, but to remember the compassion and bravery that brought people from all over the world together to support and help each other in the face of great tragedy. We ended agreeing that by understanding the importance of tolerance and respect, we can all build a more peaceful world and make sure that events like 9/11, 7/7 or the Manchester Arena bombing never happen again.
Since I last wrote, the boys have had a very, very busy week at Pilgrims'. The boys who were Probationer Choristers last year were dubbed (made full Choristers) on Saturday evening at Evensong and the older Choristers were awarded their medals on Sunday morning during the Eucharist. This year, a new medal was presented to Raffy C by Mr and Mrs Pride in memory of their son Tim, who sadly died in April 2020. Tim was a Cathedral lay clerk and Chorister chaperone from 1985 until 2020 and decades of Choristers will remember him with great fondness as a gentle, kind and considerate man. Then, as part of yesterday's Evensong, four of the five new probationer Choristers were admitted to the Choir. Unfortunately, Eddie was unwell, so he will be admitted at a later date.
Commoners started this week with great excitement including boxercise with Mr Cleaver, footie cricket with Mr Rainer, The Copernican Society with Mr Cuyler, wide games with Miss Hardman, Mr Hogsden and Mr Peters, Greek with Dr Nixon, judo, fencing, chess, Tri-Golf, Warhammer and so many more. The boys are looking forward to the Digital Learning and twice-weekly D&T Commoners which will start next week.
It has been truly wonderful to see so many parents in school since the start of term, either at pick-ups or drop-offs in the Yard, at the Football Festival last weekend, or at the start of term meetings for year groups and classes. So far, we have had the Pre-Prep, Junior School and Year 6 events, Year 8 is in the Octagon tomorrow at 0815 and Year 7's next Tuesday at 0815. It was also wonderful to see everyone having a lovely social time at the Parent and Staff Drinks last night.
And some special thank-yous to end with. This morning, Year 2 gave me the card below. I was so moved. They decided together that they wanted to make something for my birthday yesterday and, oh my word, how wonderful it is. See the picture below. They all contributed by cutting out and colouring a shape in rainbow colours, and they all signed it. They wanted to make sure it was the biggest card I received all day. Boys, you succeeded, it is, and it is also very beautiful. I am going to find somewhere to hang it! Not only were there cards and a wonderful sunflower cake made by Sammy in the catering team (what is the mathematical association with sunflowers boys? parents?), but Senior lunch sang Happy Birthday to me en masse as well as 5W and all the teachers in the common room. Mr Burton even improvised a study on Happy Birthday on the grand piano in the front hall (it did not last all day as he had promised, but he managed about 10 mins straight). Thank you, all!