From the Head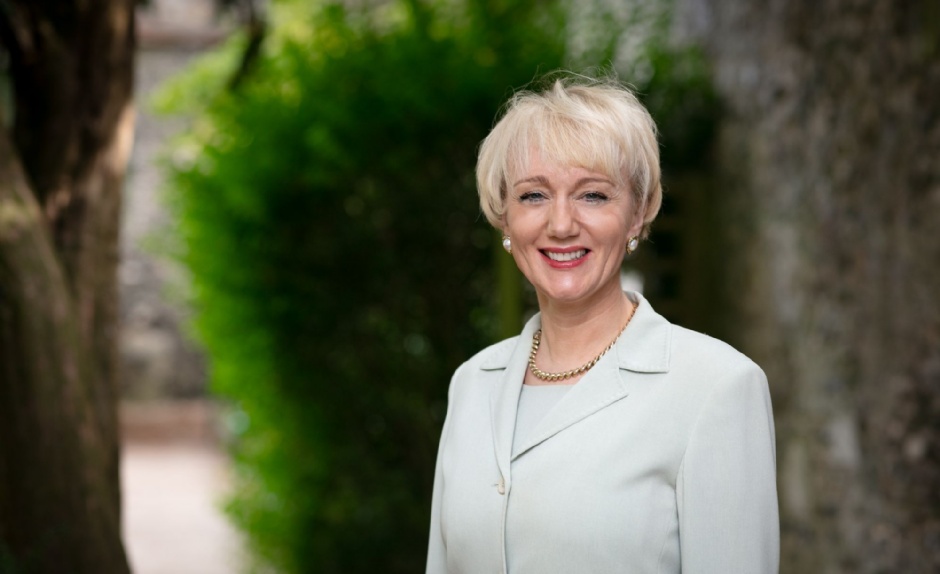 To be a Pilgrim is... to pay tribute, Episode 5
The Pilgrims' community was very saddened to learn of the tragic death of Major General Matt Holmes, a former Chorister parent, last weekend.
Matt was a much-loved friend of the School, a Pilgrims' parent until July, and a huge supporter of the School and the Choristers. He fostered a relationship between the Royal Marines and the Choristers which led to the boys singing at the incredibly moving and prestigious Mountbatten Festival last April with the massed band of the Royal Marines. I very much enjoyed getting to know Matt last year through the Remembrance Service, the Mountbatten Festival, services in the Cathedral and so many other occasions.
Matt was a popular, kind, friendly and intelligent man, who led an extremely distinguished military career in the Royal Marines from 1988. Matt was a leader of men and minds: strategic, dedicated, thorough and courageous. After early tours of duty to Norway, the Far East, Northern Ireland and Zimbabwe, Matt was deployed to Kosovo and Afghanistan and commanded 42 Commando Royal Marines from 2006 to 2008. Matt was much decorated. He was awarded a Distinguished Service Order for his leadership in Afghanistan a CBE in 2019 and was a pallbearer at the Duke of Edinburgh's funeral at Windsor Castle in April. The Right Honourable Ben Wallace MP, Secretary of State for Defence, said that "Major General Holmes embodied the spirit of our armed forces".
Matt will be greatly missed by his family, friends, colleagues, the Cathedral and the Pilgrims' communities. Our thoughts and prayers are with Lea and their daughter and son, and all his family and friends. A private (by invitation only) funeral service will be held in the Cathedral next Wednesday.
Tomorrow at 1730, a special in memoriam evensong will be sung in the Cathedral so the community can pay tribute to Tim Pride, a wonderful singer, lay clerk and member of the choir since 1985, and former manager of Kingsgate Wines and Provisions in Kingsgate Street, who died in April 2020. A very kind, gentle, witty and genuine man, Tim was previously Chorister Master and librarian. As I mentioned in an earlier edition, Raffy C, one of our senior Choristers, was very honoured to be awarded a new medal in Tim's name at the Medal Ceremony in September.
And finally, we also paid tribute to The Very Revd James Atwell, Dean Emeritus of Winchester Cathedral, at a special Choral Evensong held at Winchester Cathedral on 25 September. James died in December 2020.
Dean James was deeply respected and loved at Pilgrims' and known for the dedicated and caring way he undertook his role as Chair of Governors (2006-2016). But perhaps we will remember him more for his kindliness and good humour, and for the generous way he gave of his time, visiting us regularly to take assemblies in school and leading special services in the Cathedral. He was a huge supporter of our Pre-Prep and his name on the founder's plaque outside the entrance is a continual reminder of that.
To be a Pilgrim is to pay tribute.