Our Year 8 Positions of Responsibility
Congratulations to all of our Year 8s who have been awarded a position of responsibility in their final year with us. With equal importance, they are all role models to our younger boys in school.
Over the coming months, we will share with you what our Year 8s are up to, via our school newsletter and social media.
Good luck boys!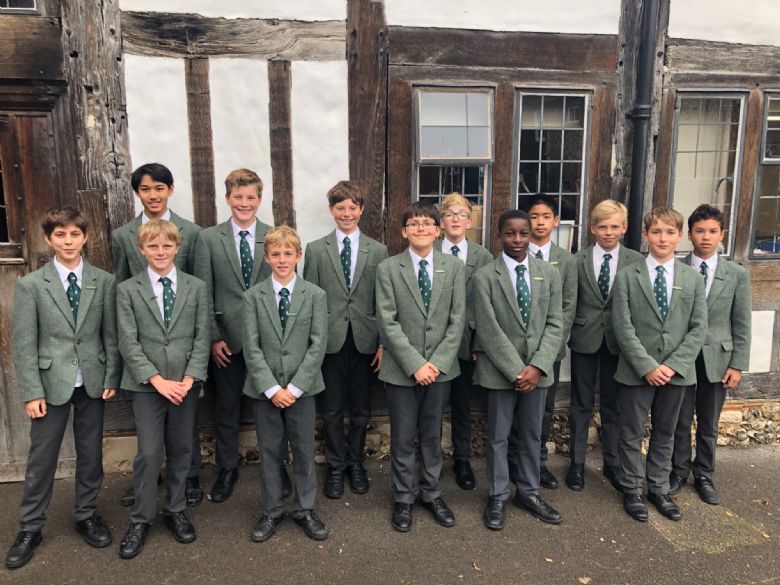 Prefects
Nye, George, Raffy, Archie, Rory, Nikheel, Oliver K, Silas, Gabriel, Jaden, Laurie, Hugo and James
Set Captains
Normans - Matteo
Monks - Ray
Romans - Charlie
Saxons - Guy
Wrens - Christopher
Eco Committee
Jun, Theo, Alex, Thomas and Rory
Food Committee
Ben, Harrison and Monty
School Council
Abbas, Freddie, Jinmo, Felix and Ollie M
Q Boarding
Thomas
Main Boarding
Monty
Ensign and Toys
Teddy and Felix
Charities Committee
Henry, Christian, Rufus and Giovanni
Digital Learning Leaders
Zaki, Christian and Alex
Librarians
Marc, Alfie and Santi
Leaders of Music:
Lead Choristers:
Raffy, Ben, Teddy and Hugo
Quiristers:
Head - Laurie
Deputy - Ollie M
Leaders of Sport:
Captain of Soccer - Gabriel
Vice Captain of Soccer - Ollie M
Captain of Swimming - Henry
Literacy Champions
Marc, Ollie, Mayin, Alexander, Alfie and Bowen.