Boarders' Dinner and Cabaret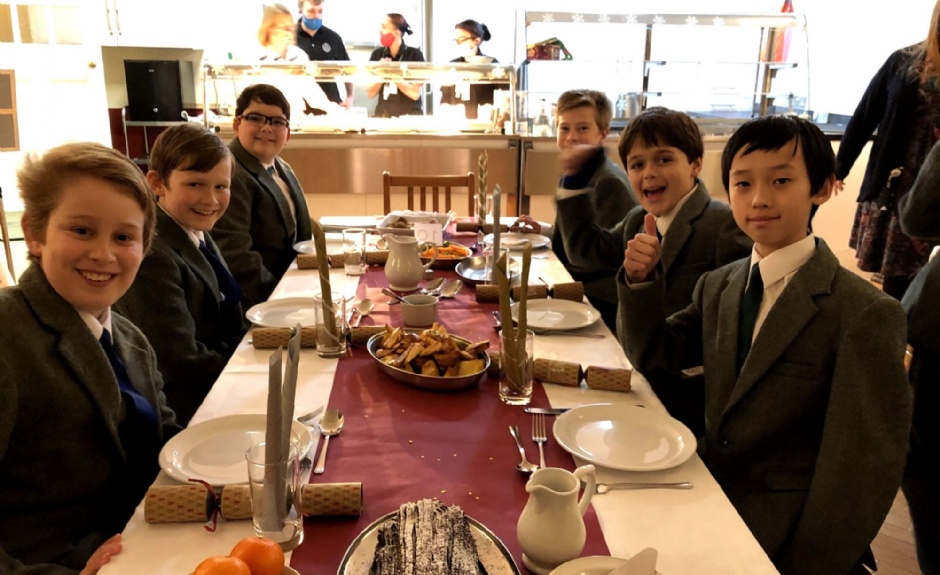 The annual Boarders' Dinner and Cabaret was a quite unique event this year.
Whilst we normally revel in the togetherness of this usually busy, bright, and very very jolly occasion, this year we were in our bubbles. The catering team treated us to a fine Christmas dinner, with all the trimmings and beautifully decorated tables, too. We are very grateful that it was possible to accommodate the three bubbles all at the same time and make it so special for all.