The Very Revd James Atwell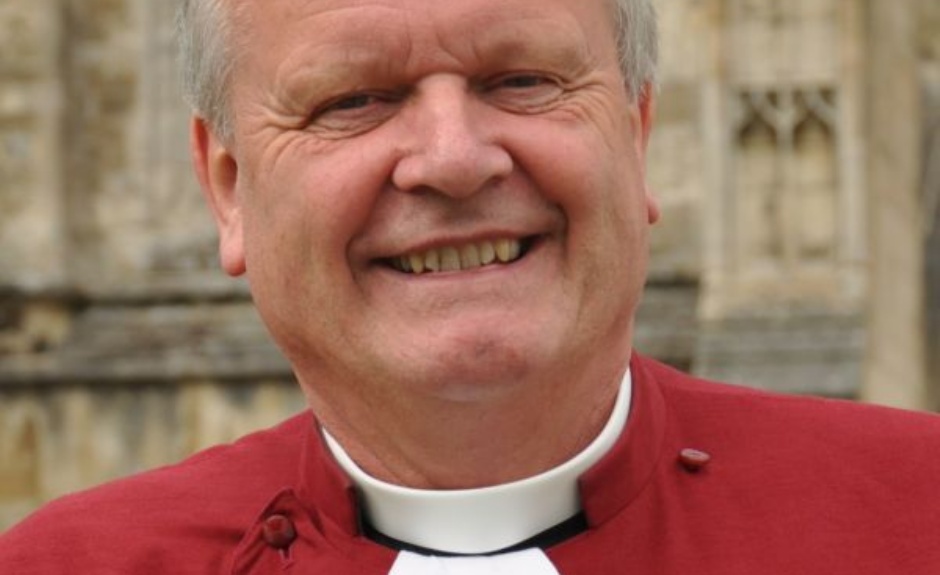 It is with great sadness that we share news of the death last week of The Very Revd James Atwell, Dean Emeritus of Winchester.
James was deeply respected and loved at Pilgrims' and known for the dedicated and caring way he undertook his role as Chair of Governors (2006-2016). But perhaps we will remember him more for his kindliness and good humour, and for the generous way he gave of his time, visiting us regularly to take assemblies in school and leading special services in the Cathedral. He was a huge supporter of our Pre-Prep and his name on the founder's plaque outside the entrance is a continual reminder of that.
We were also blessed to have his wife, Lorna as a member of staff at Pilgrims'. She was a committed member of the French department and a constant guide for James in his several school roles.
Dean James was a farmer's son, and chickens in the deanery garden and his Land Rover in the drive were testament to this, not to mention his deep pleasure at being president of the New Forest Show. He was educated at Dauntsey's, then Oxford and Harvard, and his Church career saw him first Chaplain at Jesus College, Cambridge, then on to Bury St Edmunds where he was Provost, then Dean, before arriving at Winchester as Dean in 2006.
His Winchester legacy is exceptional and during ten years of ministry at Winchester Cathedral, James's impact was wide and deep. Amongst his many achievements were the development of the Christmas Market (which brought much-needed financial support to the Cathedral) the building of the Wessex Education Centre, and the securing of the Heritage Lottery Fund grant which allowed the development of the award-winning Winchester Bible Kings and Scribes' Exhibition.
James died at home with his family, following an illness. We extend deepest sympathies to Lorna and to his family in their loss.