Dubbing, Initiating,Installing and Medals!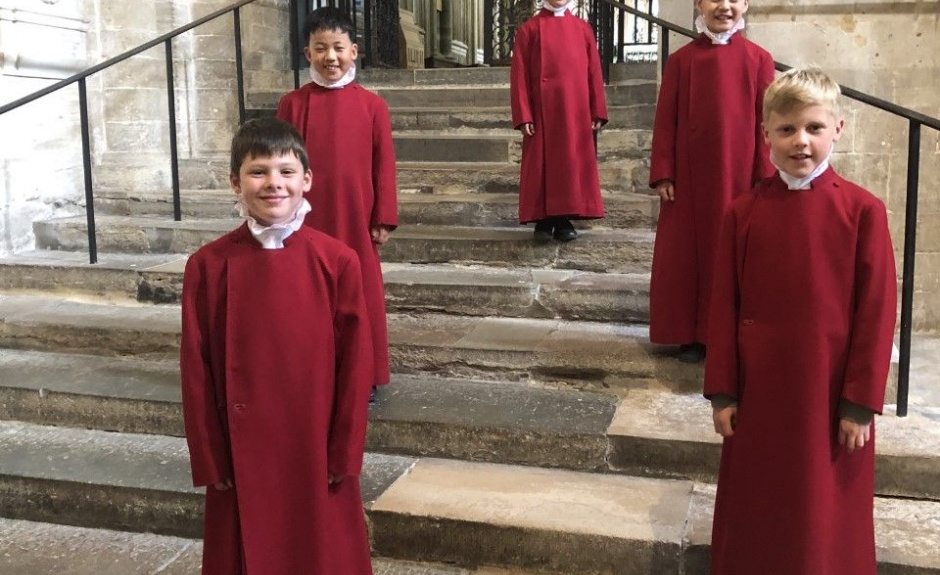 Five probationary choristers enjoyed showing off their new look in red cassocks and bright white ruffs, ready for their first Sunday service when they were initiated into their new role.
Dr Essex was also installed as the Pilgrims' School Head, the 2019/20 probationers were welcomed as new full choristers, and the senior choristers received medals.