Golf Comes to Pilgrims'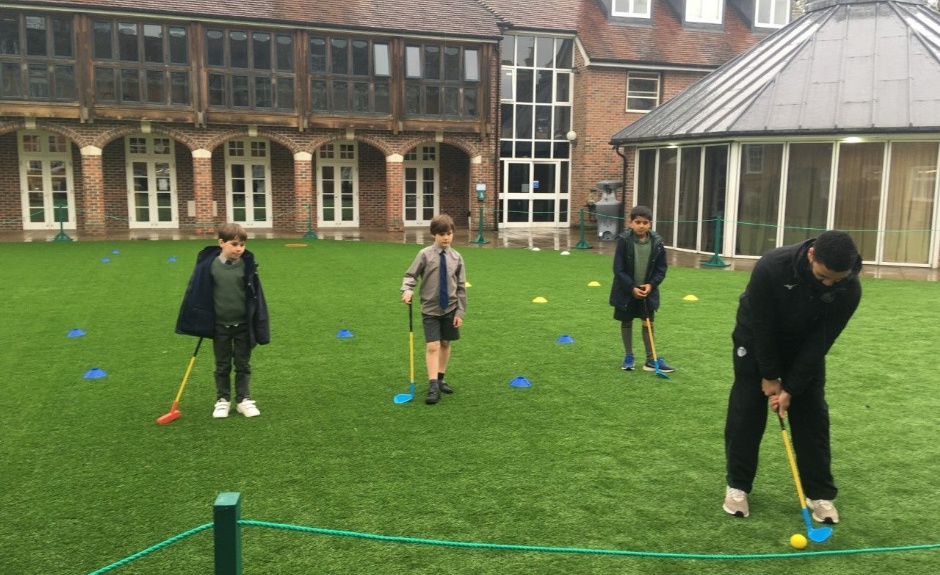 The school has recently bought some Tri-Golf equipment to maximise the use of playing space around the school.
Here, the Critical Worker boys get a masterclass from Messrs Greenwood and Buck. Sometimes, they even let the boys have a go! It is wonderful that the new Quad surface has already inspired new uses - new sports. What next? Bowling? Croquet? Lawn Tennis?