Quiristers at Abbey Road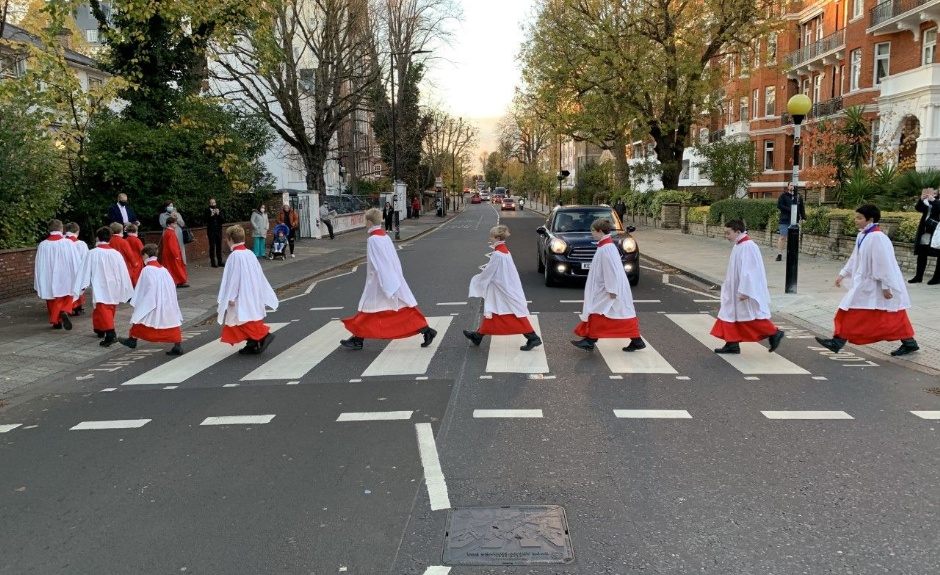 The day before Lockdown, an excited group of Quiristers travelled by coach to London to record in the world's most famous recording studios: Abbey Road. None could resist mimicking the Beatles.
They were there to record and film carols for a service which would normally take place in December in Chelsea, in aid of the Alice Martineau Appeal for the Cystic Fibrosis Trust. It was an incredible experience for all the boys (some of whom had only previously sung three services!) and they coped with the rigours of the day tremendously well. The service will be broadcast on YouTube on 17 December and information on the mechanism for buying tickets in support of the charity will be forthcoming.