Southern Cathedrals Festival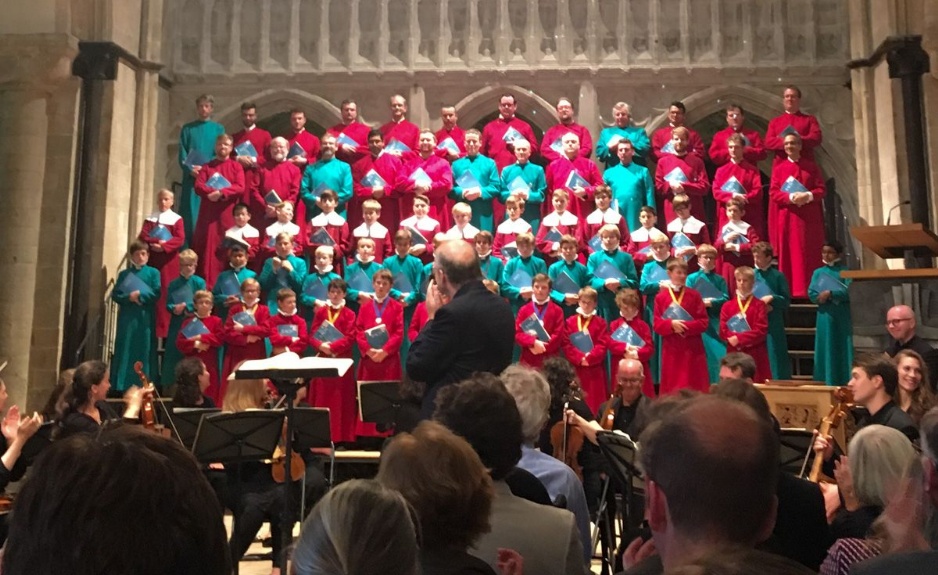 Three choirs, one voice, and lots of fun
After a short break at home, Our Cathedral Choristers returned for the summer Choir Time and the Southern Cathedrals Festival, hosted this year at Chichester Cathedral. In amongst the practice was go-karting, Toy Story 4, the annual traditions of the Strawberry Feast hosted by the Bishop of Winchester and his wife at Wolvesey Palace (thank you!), and the cricket match against the Chapter...
The cricket took place under welcome overcast skies. The Chapter, batting first, accelerated quickly before stuttering to 129, a healthy, defendable total. There was a good team effort from the choristers in the field and they were keen to start the reply, chasing 130 to win. The youngsters started well and took the team on, eventually needing 80 from 7 overs. This was a slightly tall order and reminiscent of the famous World Cup final played just that previous weekend. Nevertheless, the older boys accelerated, needing 15 to win from the final 3 overs. This set up an exciting climax with the choristers eclipsing the Chapter in the final over to chase their total and win by one run! This was very much as exciting as recent World Cup and Ashes matches.
The final segment of the week was taken up with the festival itself at which the boys were involved in concerts and services. On the way back from Thursday's lunchtime concert they were treated to a visit to Portsmouth Naval Base during which they had a special tour of HMS Victory and played in the Royal Marine Training Orchestra. Amazing! The festival concluded with a Saturday night headline performance of the epic Bach's Mass in B minor.
The next day the team was back on home turf to finish the choral year, saying goodbye to senior Choristers James Phipps, Thomas Sparkhall, Orlando Tavener, and Mike Wimbush. We wish them every success at their senior schools, and look forward to welcoming them back as Old Choristers at the next reunion.