Be careful, Mrs Buckett!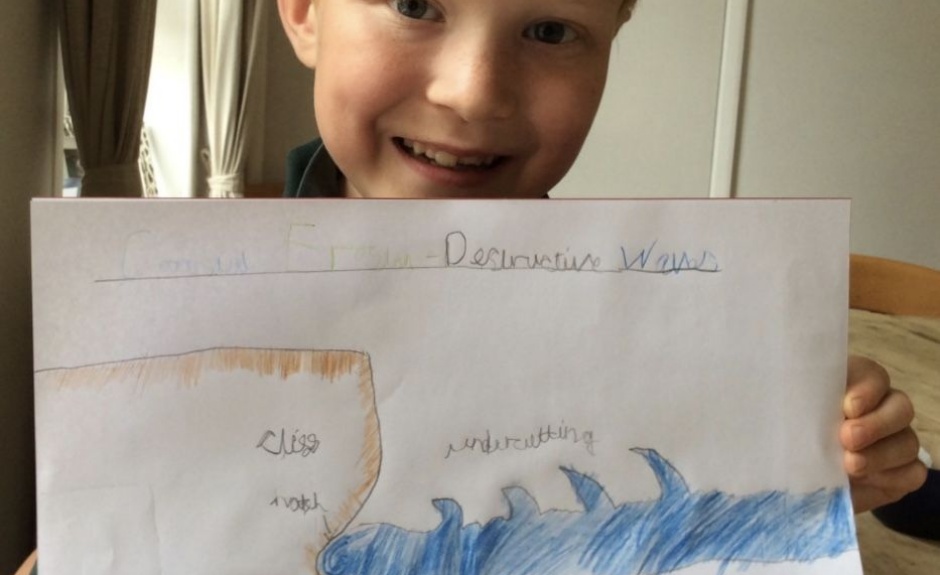 A week ago my lap top felt like an 'enemy' as I battled with the configurations of Zoom and Google Classroom. The days have passed, as have my nerves and frustrations. My lap top has morphed into my ally as it brings me the smiling faces, enthusiastic responses and copious photographs of our much loved and missed Year 2 boys.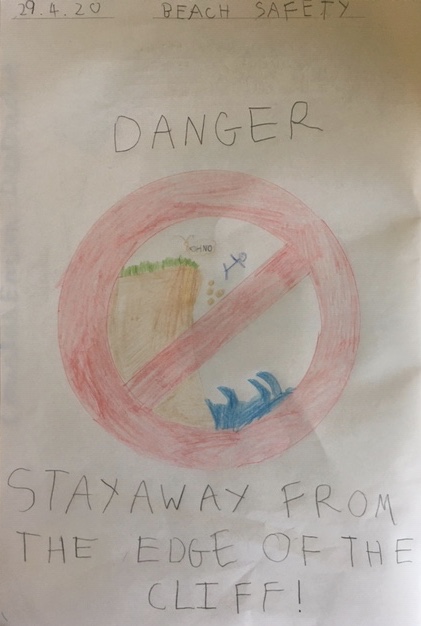 Boys - you have AMAZED me with your ability to adapt to virtual learning with such tenacity and zest. I am confident you have all understood how a cliff can erode away and the importance of paying attention to safety at the beach. I have seen neat and careful handwriting, well planned and presented posters, accurate and informative diagrams, not to mention stunning maths and meticulously crafted cardboard clocks! I applaud you; keep up the fantastic effort.
Wendy Buckett, Year 2 teacher