The Rugby World Cup comes to Pilgrims'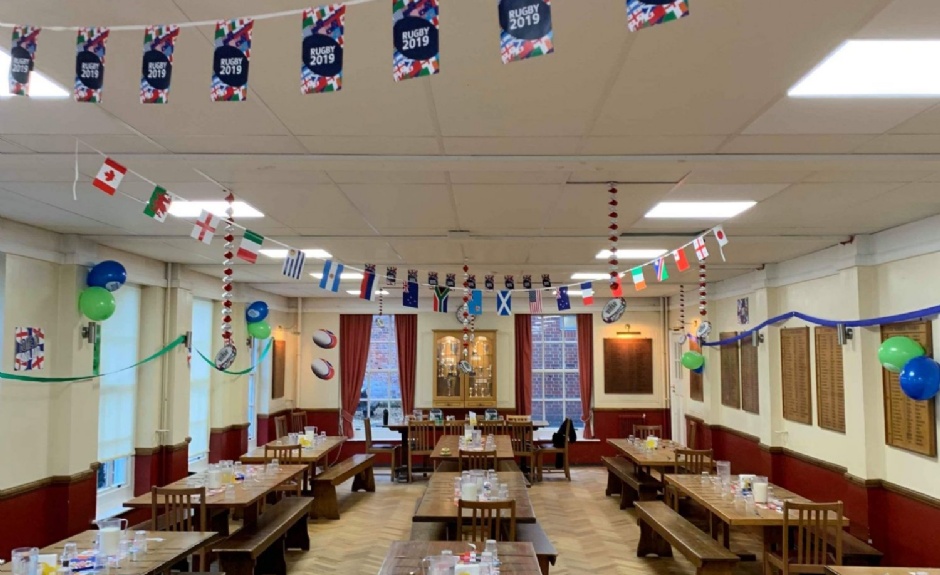 The dining room was a sea of colour, with the boys dressing in rugby themed costumes, showing support for their favourite teams.
The night kicked off with the boys tackling a large and fantastic meal in the decorated dining room. The dinner incorporated food from the home nations of all the Gaps, plus a few extras from rugby teams around the world.
This was followed by four exciting activities that encapsulated the night's theme of the Rugby World Cup. A game of capture the ball, a rugby-related scavenger hunt, rugby "cricket" and kick tennis. The boys all got stuck in, were heavily involved and had a great time! The loyalty of the boarders to their own boarding house was celebrated as Main School was pitched against Q School in friendly competition.
It was a night to remember for not just the boys, but also the four gaps who were able to show off their love for rugby and the cultures of their countries. With many thanks to the catering team for an amazing spread and well done to all the boys for embracing the theme and making it the great night that it was!