Perfect conditions for the sailors this week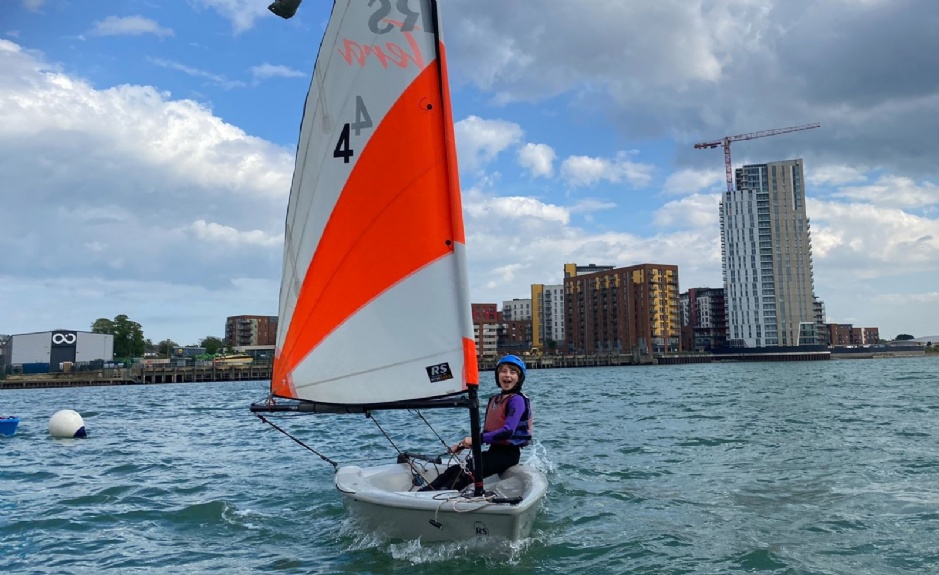 The Pilgrims' Sailing team enjoyed a fresh breeze at the other end of the Itchen this week, as demonstrated by James in his Tera.
After spending time on the 'Five Essentials' in the classroom, the boys took their boats - most were single-handed this week - and launched at high tide to put the theory to practice. The 'Five Essentials' focus on course made good, sails, balance, trim, and daggerboard which form the elements of making the boat sail as well as possible. With plenty of room, the boys had a productive afternoon sailing a triangular course around the buoys as they were coached by the instructors. A variety of boats were used this week: the blue RS Qubas, the small orange RS Teras and the big RS Zests. As the breeze grew, gybing became difficult and the course was altered to a sausage shape where they sailed in a figure of eight to tack round the buoys at each end instead.
The new sailors (beginners) have joined in brilliantly and have certainly risen to the challenge - I am really impressed - well done, boys! It was a pleasure to watch: a great time was had by all, but there was a chilly wind and a few capsizes too so by the time they came ashore they were pleased to get changed and warm up. Flapjacks from the catering team did the trick! This week, it was pretty quiet in the minibus coming back to School...
Mrs Slater