Outreach music opportunities for local schools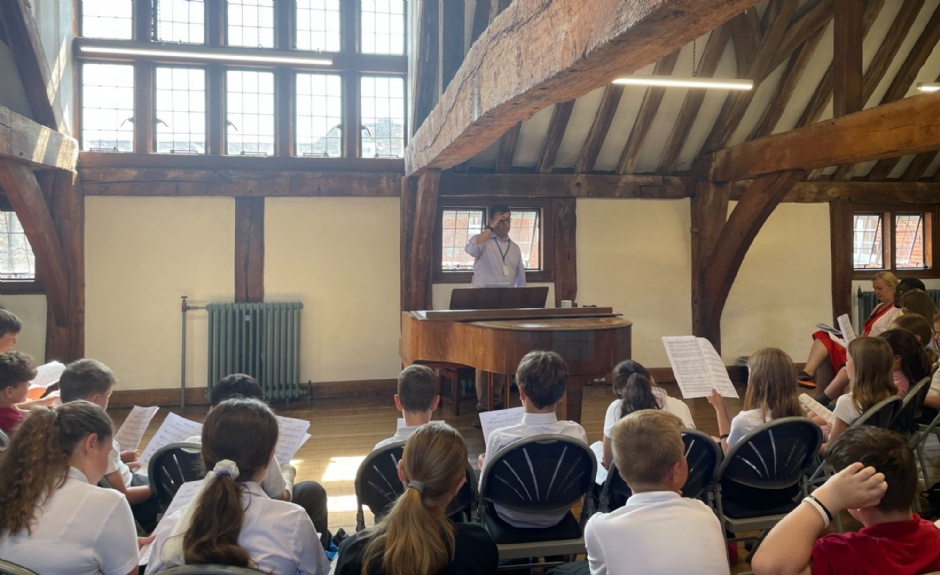 This week, children from local schools came together for a special Community Engagement Concert performance at Winchester Cathedral. 150 smiling children sang together in front of their proud parents.
Children took part from St Faiths, All Saints, Western and Stanmore. Similar to the Concert performed on St David's Day earlier in the year, staff from Pilgrims', Winchester College and Winchester Cathedral have spent the last few weeks going into these schools to teach a variety of songs to the children.
Speaking about the event, Project Lead, Mr Burton said, "It's so wonderful to bring everyone together in this amazing space, to sing the same songs and share this fantastic opportunity".
Last week, Mr Burton was also involved in welcoming 500 Year 6 children from local church schools across the diocese to experience his energetic singing workshops, here at Pilgrims'. These workshops were part of a variety of activities organised by Winchester Cathedral. It was amazing to hear how much progress the children made within their 50-minute workshop. The conclusion of their visit was an uplifting service in the Cathedral, marking the end of their time in primary school.