Pilgrims' hosts Senior School Fair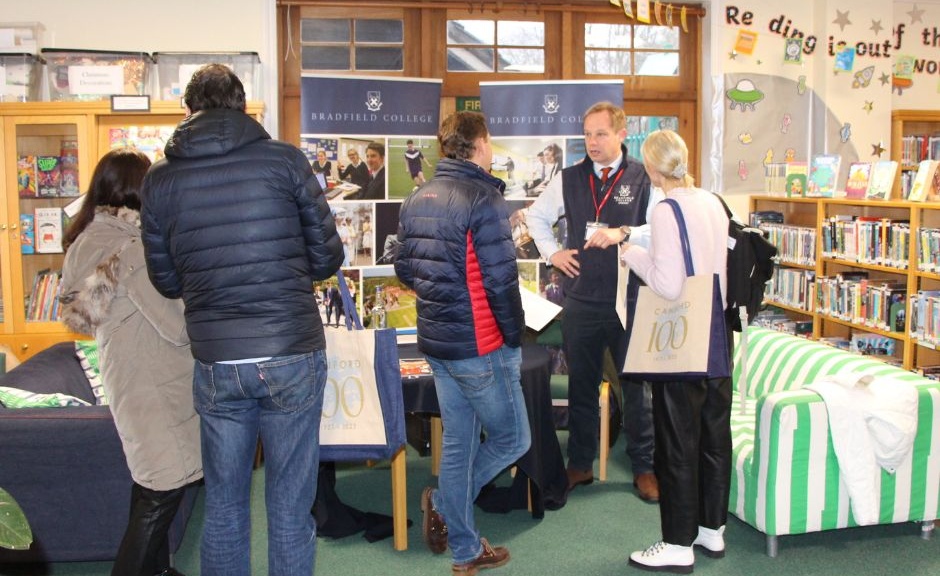 Saturday 14 January saw the Senior School Fair make a welcome return to Pilgrims'.
We hosted 17 senior schools as well as a representative from the ISEB for the morning, all with the opportunity to speak to parents about future schools and the different routes of entry to each.
With visiting schools stretching geographically from Dorset, to Leicester, to Kent, this allowed parents to explore a broad range and find out more about each one, right on their own doorstep. Year 7 and 8 boarders were tasked with helping to meet and greet the visiting staff, and without exception, all made an excellent impression. Despite the early hour on a Saturday morning, they were polite and gracious in offering their help to transport bags, prospectuses and banners, and appeared like magic at the end of the morning to help move anything back to their cars.
Just over 130 parents toured the stands, researching the next stage of their son's (or sons') educational journey. We are so grateful to the schools for giving up their time.
Becca Higham
Deputy Head (Academic)