Pilgrims' staff cricket triumph
This cricket match between Pilgrims' staff and parents was the stuff of which legends are made. There was high drama and heroes galore (not to mention an epic match tea). Read on to find out the result.
The staff batted first and got off to a faltering start. This was due in part to some superb bowling – Peter S marking a triumphant comeback to a ground he last played on in 1990 with wickets galore, while the likes of Jeremy C, Gorav D and Caspar F also impressed.
There was also some uncharacteristically sharp fielding from the dads – Oli D moving at lightning speed in the field, James K taking an exceptional reaction catch at square leg and George B a safe pair of hands (not to mention chirpy presence) behind the stumps.
But soon enough the staff settled into a rhythm and started to score more freely, Alan Whitman the pick of the bunch with his cultured yet brutally effective stroke play. The dads were set a target of 227 to win.
A substantial match tea coincided with a brief rain shower. The players re-emerged thoroughly refreshed – even if the lavish supplies of hearty sandwiches, tea cakes and rosé wine may, in retrospect, have slowed the tempo fractionally.
Despite this, some strong hitting from the likes of James K, Benoy S, Johnny H and George B somehow managed to put the dads in the driving seat as the final pair of Alasdair M and Peter R took their guards. Barely 30 to get off 4 overs. Surely the dads couldn't lose from here?!
It came down to the very last ball. The dads were looking set to win, ahead by 4 runs. Only a wicket, and the consequent 5-run reduction, would see the staff triumph. The ball sailed towards Peter R's bat, a hard thwack saw it steeple out towards the deep square leg boundary into the clear blue sky of a gorgeous Winchester summer evening.
Surely it was six and a victory lap beckoned for the dads!
But…who was that lone player stationed bravely on the boundary suddenly leaping into action?! It was none other than Mr Duncan, perhaps hoping for an orderly end to the game and a quiet beer.
It was not to be.
As the ball hurtled down towards him, he deftly manoeuvred himself into position and, banishing all visions of headlines about how, 'Mr Duncan drops the match', pouched what was in truth a very difficult catch with utter aplomb and no small measure of grace. The catch was taken – the wicket fell – the staff had triumphed.
A hero had emerged and a legend was forged.
It was a fitting way to end what had been the most enjoyable of matches, a reminder of how cricket is surely the finest game known to humanity. These very joys of the game were what Alan Whitman highlighted as he spoke movingly after being thanked and congratulated by the dads for his outstanding contribution to the sporting tuition at Pilgrims, ahead of his imminent retirement. We're all very sad to see you go, Alan.
As the sun slowly dipped over Wolvesey, it was a moment to savour this Pilgrims' life we are all privileged to enjoy.
Thanks are due to the school and staff for supporting this wonderful fixture – also to the supporters, match tea providers, the PPA and Anna K, and OP Peter B for umpiring.
Peter Richards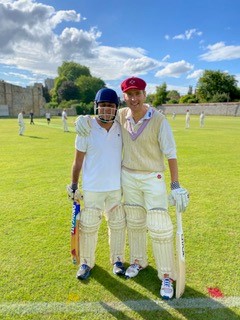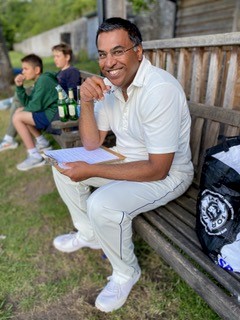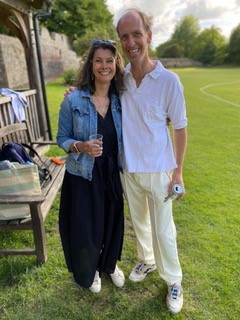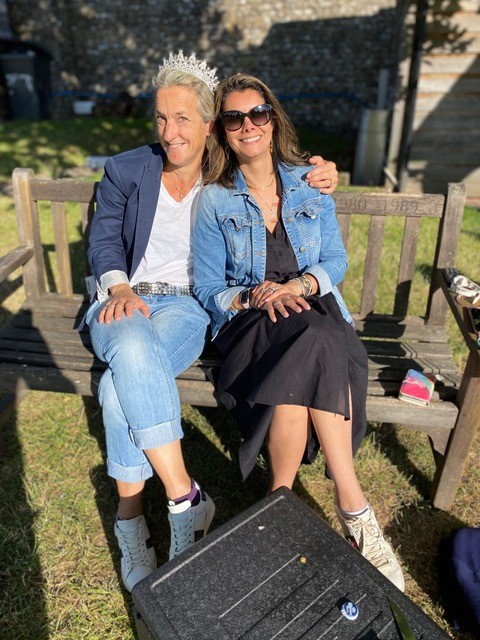 .