PPA Fireworks event last Friday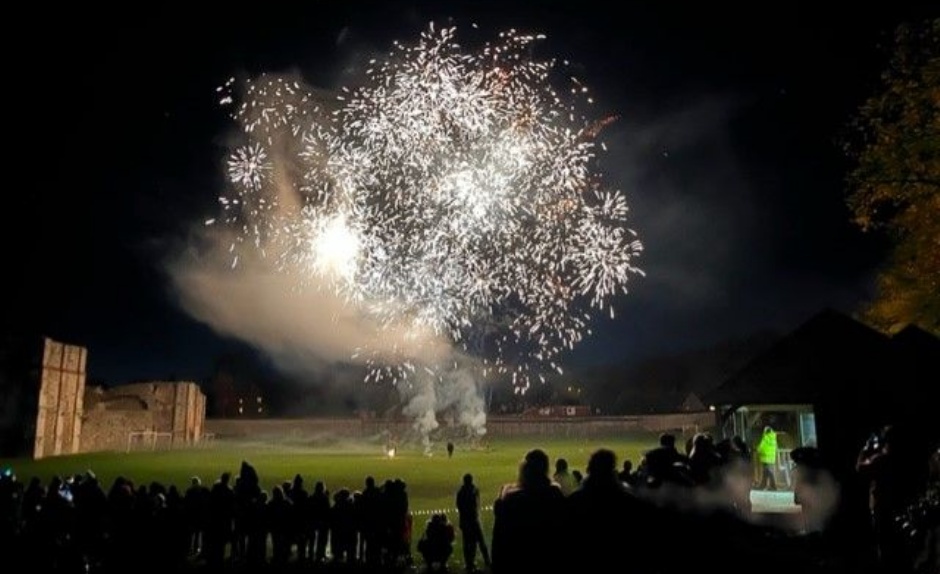 Watching all the children charge around the quad in their flashing glasses and other glowing items at the annual Pilgrims' PPA Fireworks event has become one of the highlights of the school year.
This year the queue for the popcorn never seemed to end, and I love the fact that a few of the boys have got so involved, with George W building his own counter. Parent Matt Oliver never stopped on the grid with his Beat the Goalie stand and there were plenty of other entertainments too.
The fireworks display was organised by the Director of Finance and Resources, Kirsty Dennett, and they were sensational. They appear to get better and better each year! Every time I turned around thinking they were over, another barrage of bangs and amazing light appeared!
I have been so appreciative of everything that the members of the PPA class reps and parent body do to make these events happen and while I can't thank everyone, I need to highlight a few people's efforts. Angela Slater was amazing in sorting out all the applications for tickets. Gulya Garside and her team (family + Deborah Simpson) made sure the challenges of ticketing on the day ran extremely smoothly. What Sam Birks and her kitchen team did was brilliant in feeding the masses. Farah Akhundova coordinated the stalls, to make sure everyone had all they needed. Ayse Margossian sorted out all the supplies for the event. Behind the scenes Maxim Crewe and Paul Thomas have looked after the money side of things.
One of the elements I love about these events is the inclusive nature of having the boys, siblings, parents, and grandparents all gathering together with the staff and their families.
Our aim as a PPA is to create fantastic social events and raise a bit of money for both school and charitable projects. The Fireworks is an event that encompasses all we aim to achieve, and I feel we have done this in spades.
Thank you to everyone for coming along! And now, we can start to look forward to the Christmas Drinks party on Friday 1 December in The Pilgrims' Hall from 1900-2130. Ticket booking is now available on My School Portal under the Bookings and Forms tab. Tickets are £10 a head and this is a parent event, so unfortunately the boys are not able to attend.
George Burnand
PPA Chair