Pre-Prep News, Friday 1 July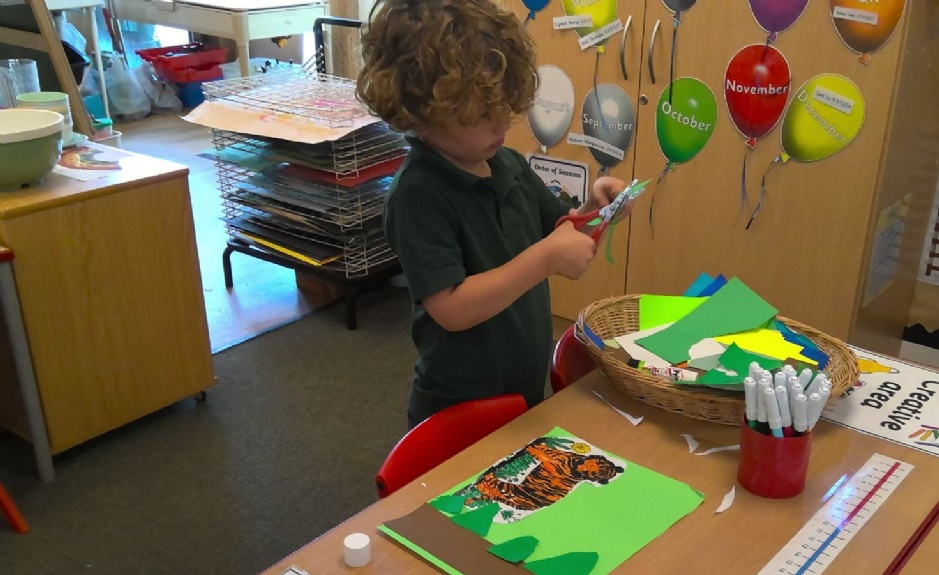 From Mrs Ross
What a wonderful week it has been. I write this as the boys are changing into their coloured Set Shirts in preparation for our exciting Pre-Prep Sports Day!
All the staff are feeling immensely proud of our Pre-Prep boys as they all continue to work hard, whilst attending the exciting end of year events! The Year 2 boys did such an outstanding job at the Ocean Commotion performances. I am sure that this afternoon will also be a marvellous opportunity for the boys to participate with enthusiasm and skill, whilst having lots of fun!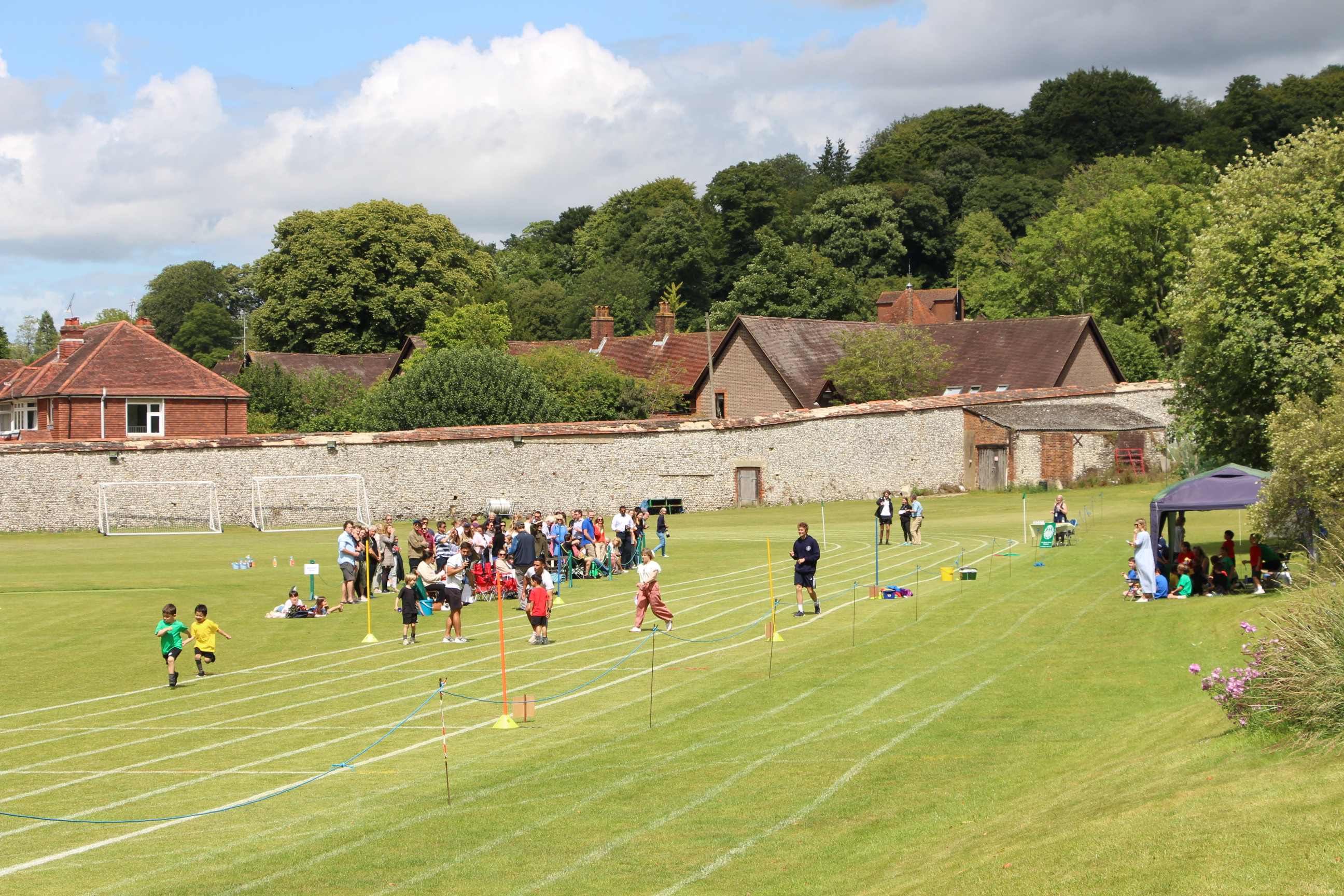 * * * * * * * * * *
Notices
The boys will not need their PE kits next week at school. We will manage with their trainers and sun hats for outdoor activities.
* * * * * * * * * *
Diary dates
Monday 4 July

0810-0830

Pre-Prep Open Classrooms - Parents are welcome to join their son to look at their work

Tuesday 5 July

0810-0830

Pre-Prep Open Classrooms - Parents are welcome to join their son to look at their work

Wednesday 6 July

Pre-Prep Final Assembly 1315-1345
(Boys may be collected after the assembly or at the normal time.

End of Term for Pre-Prep
(Boys should be collected at the usual time of 1545 with after school care running until 1630 and supper club until 1800 as normal)

* * * * * * * * * *
Pilgrims' Shell awards
Year 2 - to Teddy H for giving his best in every practice and performance of Ocean Commotion. Well done.

Year 1 - to Franklin C for super concentration and being ready to listen and learn so well this week.
Reception - to Will T, for his super number work this week.
* * * * * * * * * *
Year 2
Ocean Commotion, catastrophe at sea, who laid the blame on me!
How could we talk about anything else this week! What happy memories we all have of such an exciting week at school; every moment from seeing the boys' joy at their lantern octopus being hung up on Monday through to Mrs Pleming's bubbly balcony on performance night, it was truly magical. Everyone who has worked with Year 2 during this production was so proud of the boys over the last two evenings' performances, but in particular, Thursday evening. The whole cast really pulled out all the stops to make it an extra-special evening. And, it is only fitting that we, as the audience, shall be singing the songs on repeat for many days to come.
Year 2 utterly adored bonding with the Year 4s during the course of this week preparing for the production. I believe that they also felt most mature being able to stay at school 'after hours' and perform to you all. What a treat! We are going into our last few days of Year 2 on such a high. Such a big well done to all of you boys. I have been bowled over by your powerful singing, your interesting sea creature facts that you wrote independently and your ability to find those last little ounces of energy to shine.
Much more professional photos are on their way but for now, here is a little taster of the fantastic Year 2 shoal of fish.
Such a big thank you must go to all the boys of the Pre-Prep for making decorations to turn the Pilgrims' Hall into an underwater extravaganza. And, THANK YOU to the staff of the Pre-Prep (and a guest appearance from Harrison Kent) from decorating the Pilgrims' Hall to keeping the boys calm before showtime and supporting Year 2 to be their best.
Mrs Ford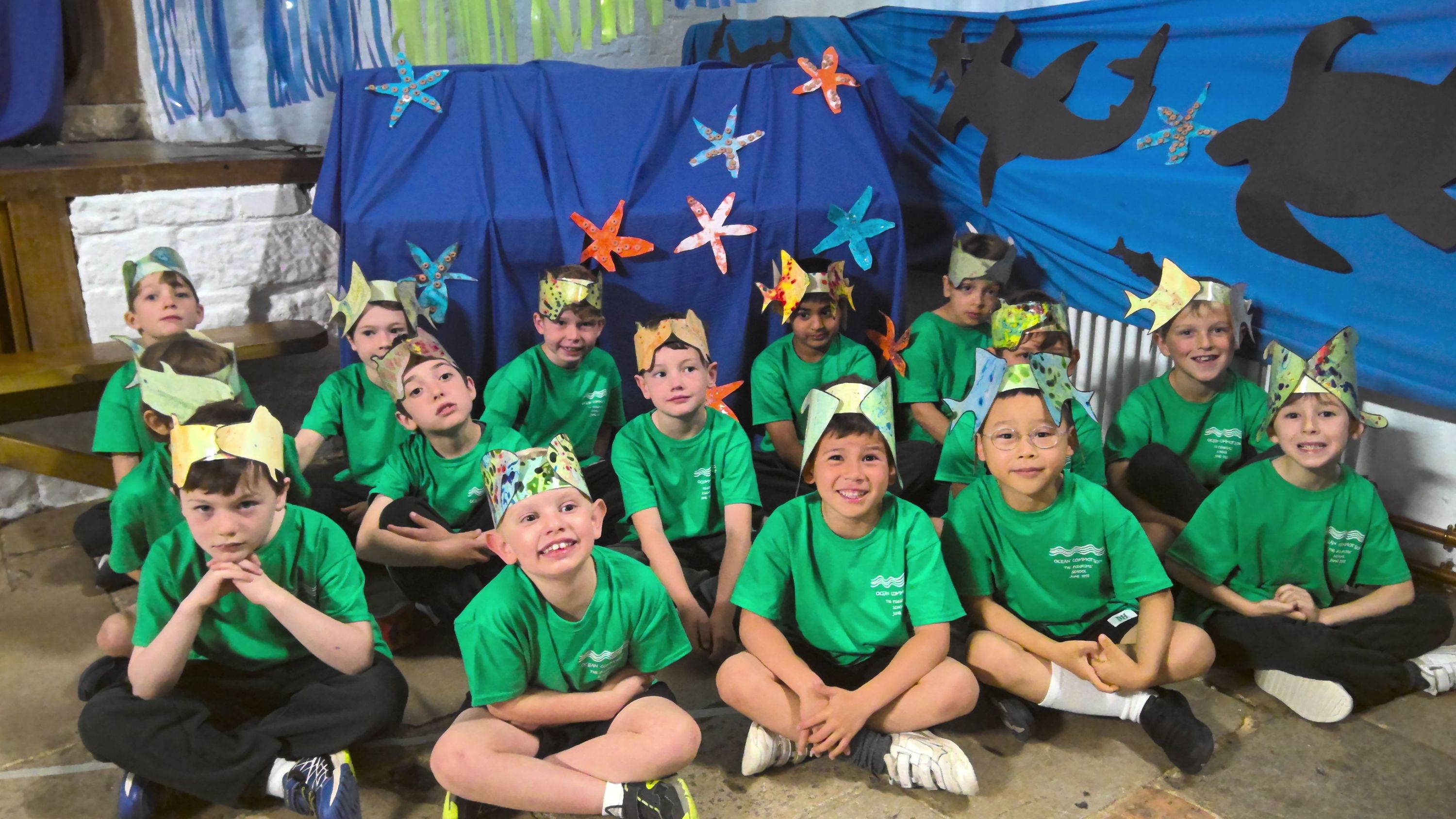 Year 1
As the end of term fast approaches, the boys have been busy completing end of topic activities, rehearsals for end of term assemblies, joining in with joyous moments while watching the Year 2 and 4 production and sports day excitement, to name just a few! It has been a buzz of happy singing, chats about moving up morning and thoughts of summer holidays, in our classroom.
The boys have worked hard on completing number tasks considering place value, number sequences and higher digit numerals. It has been fun to add missing numbers to our 100 number square thinking carefully about the pattern of counting in 1s along the row, and tens down the columns. Much progress and understanding shown.
In IT this week, the boys have created some superb banners using PowerPoint. They have created a slide show of their name and added pictures, sounds and different transitions to each of their slides. What has been so delightful to observe, is the kindness and support the boys have given to each other when something on their device hasn't worked out as expected. They have really excelled in their computing knowledge, and I have been so impressed with their perseverance. Well done, boys and thank you to Mr Williams for all of your teaching and patience. We have learnt so much!
As the week draws to a close there is much excitement shown for our sports day afternoon. We have chatted about doing our best, showing good sportsmanship and having a fabulous fun afternoon. I am looking forward to joining in myself! Good luck boys and remember, taking part and working as a team is so much of the fun and celebrations, even if we don't win.
Have a fabulous weekend everyone!
Mrs Huntley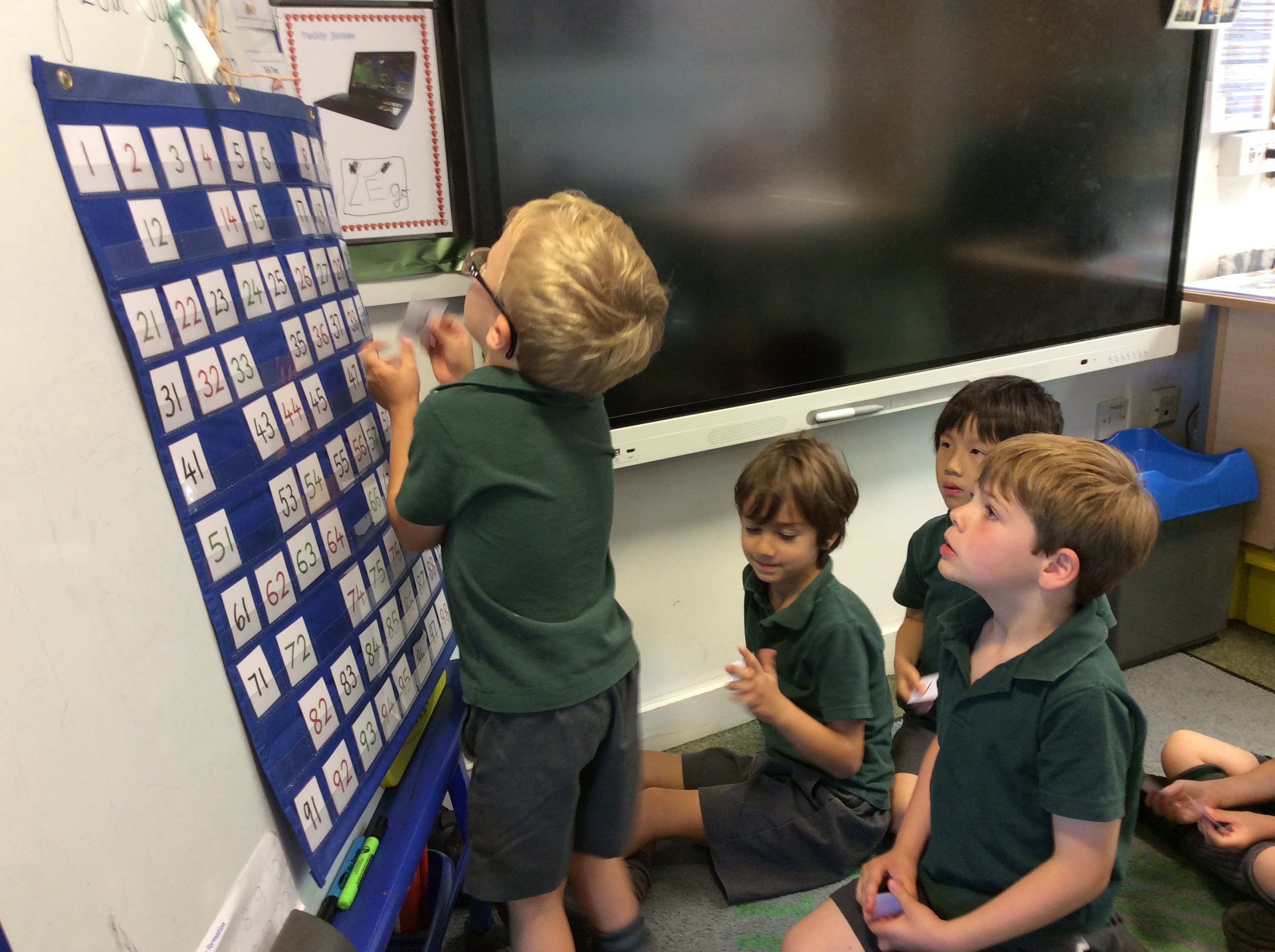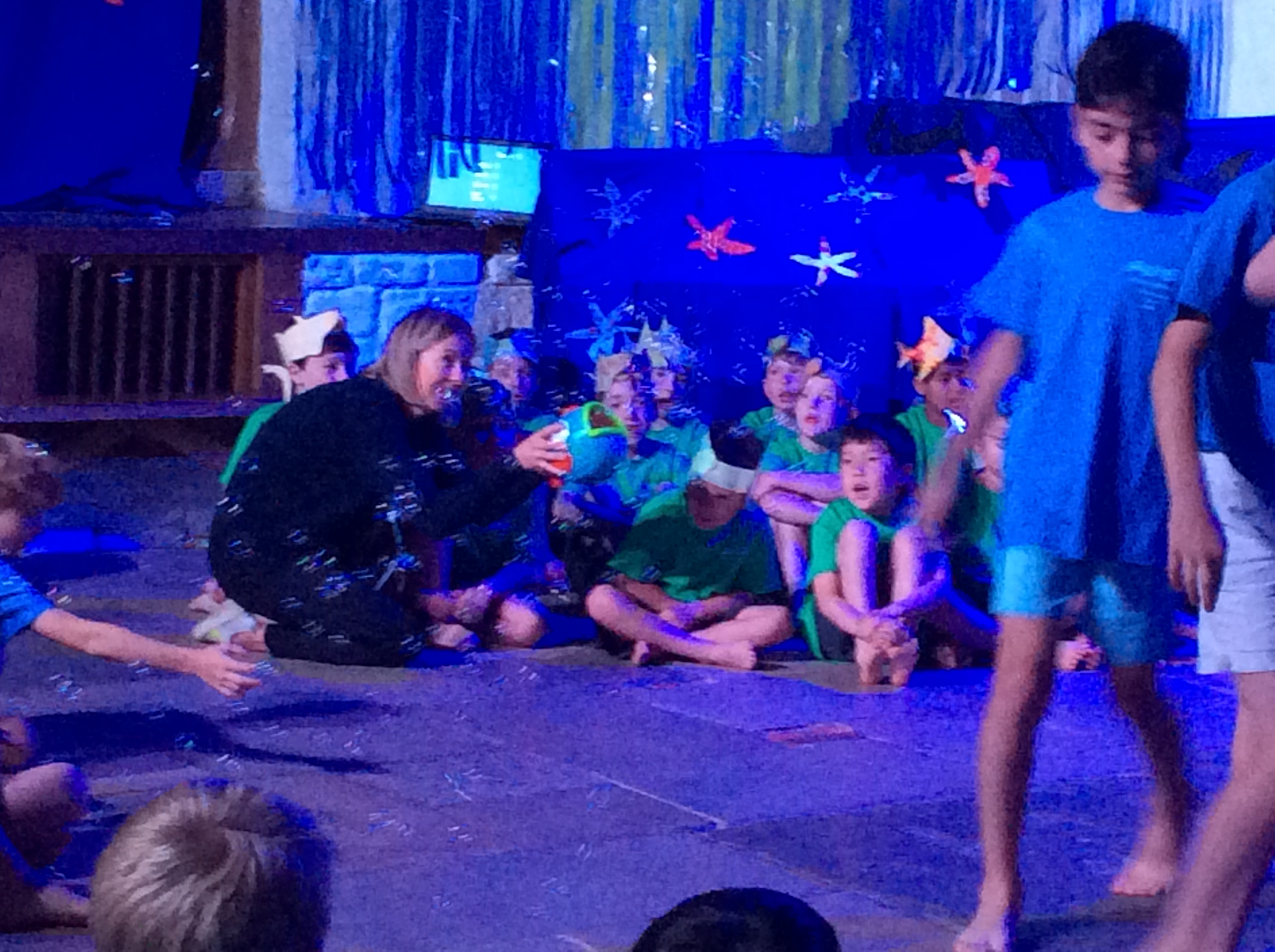 Reception
It has been a busy last full week in Reception: from creating wonderful artworks, (as you will see in the Art Exhibition this evening) inspired by Henri Rousseau, to collaborative work in the sandpit, and building with the Duplo bricks.
Moving up morning was a huge success for all, with much conversation over lunch as to what goes on in Year One. It was lovely to be able to invite the new Reception boys into the classroom, one boy already proudly wearing his Pilgrims' uniform.
Mrs Kent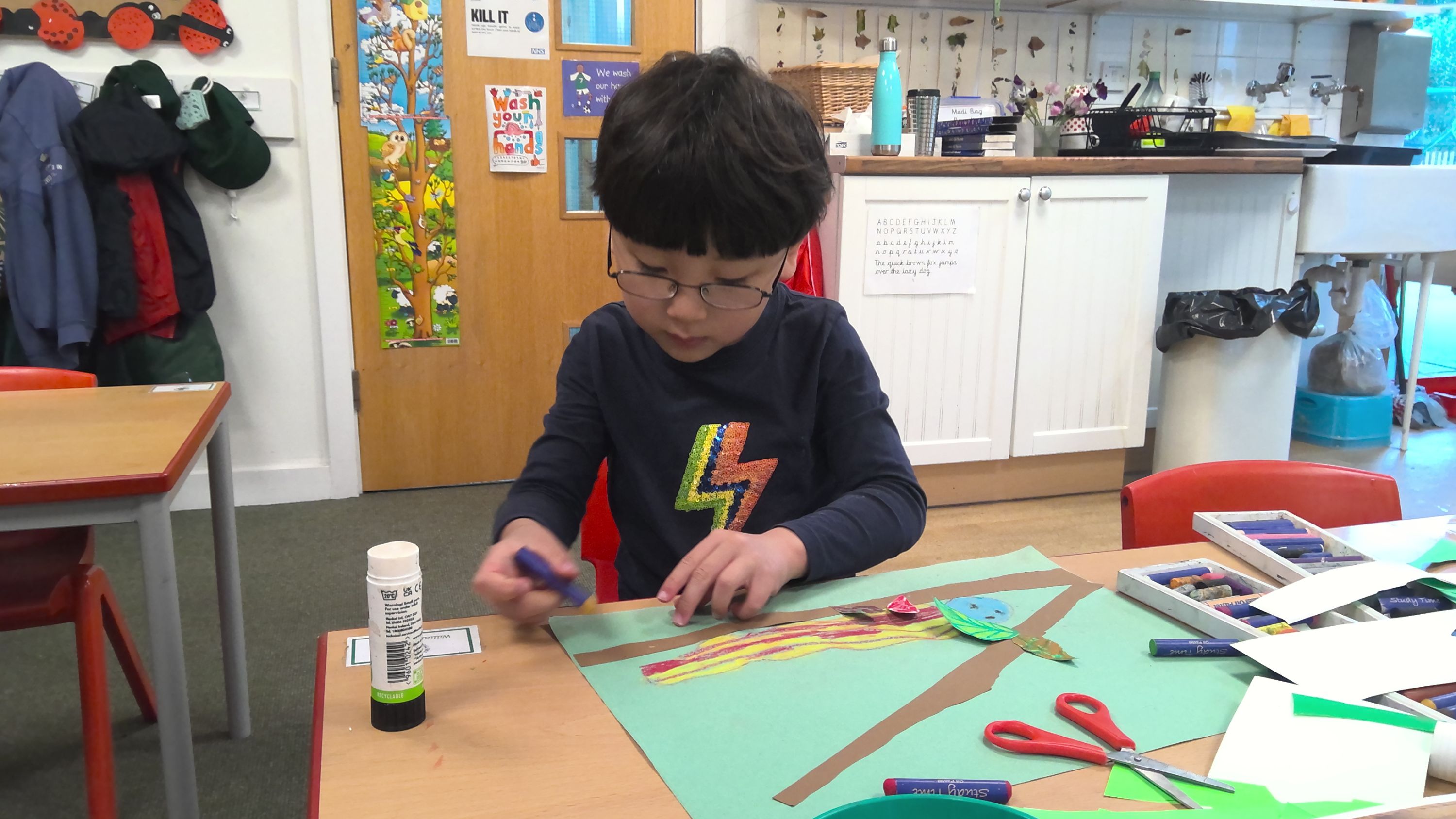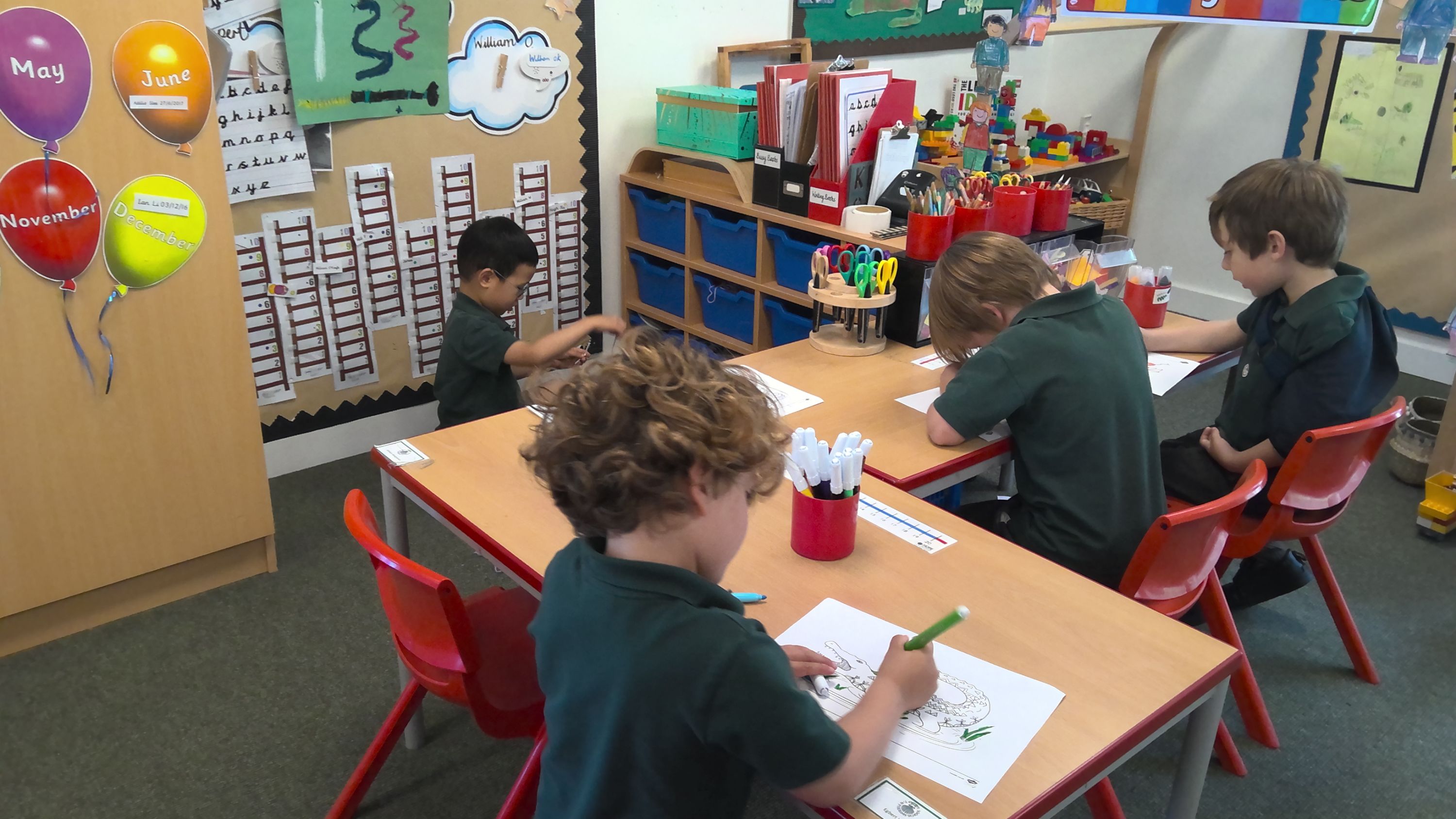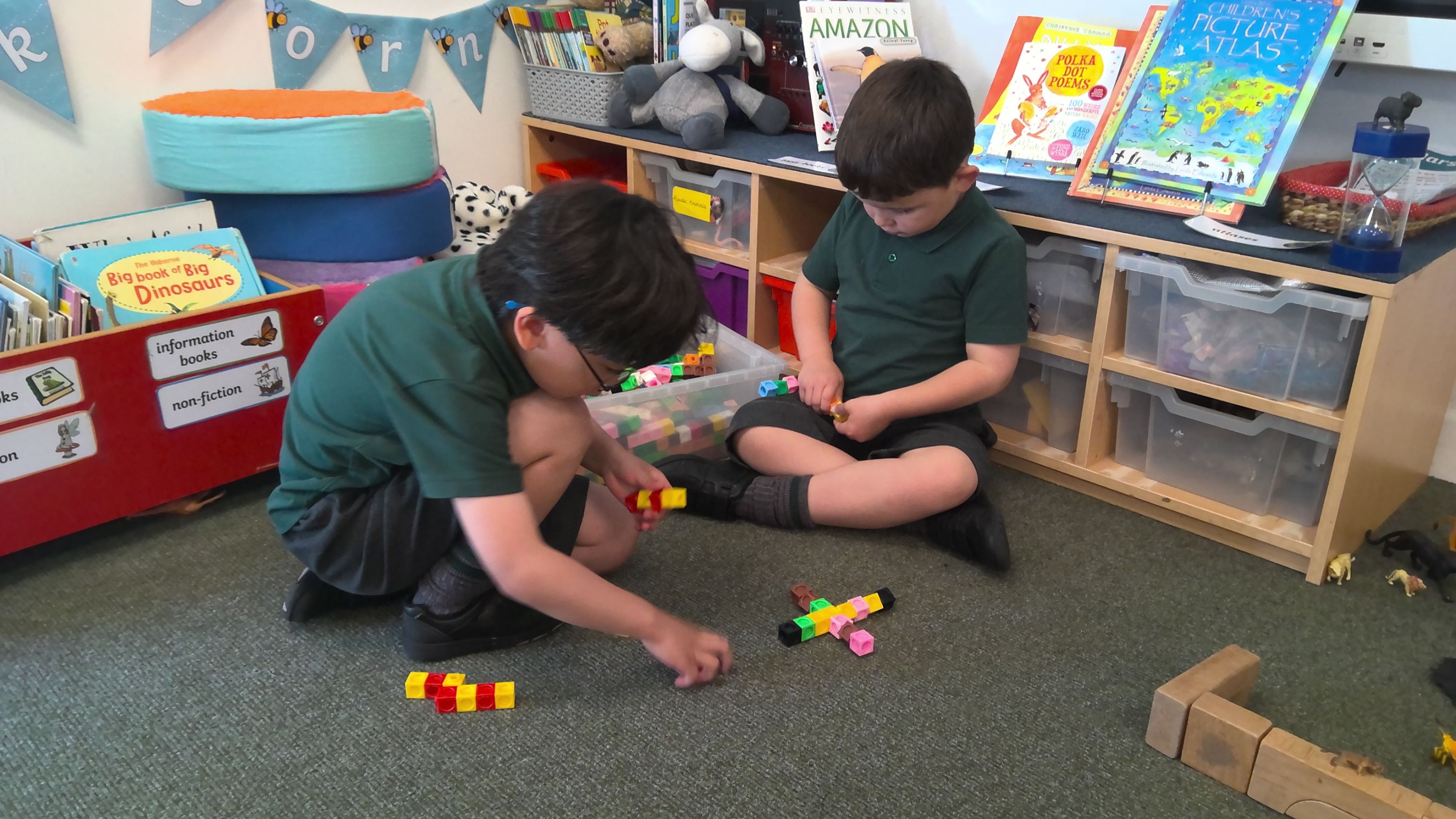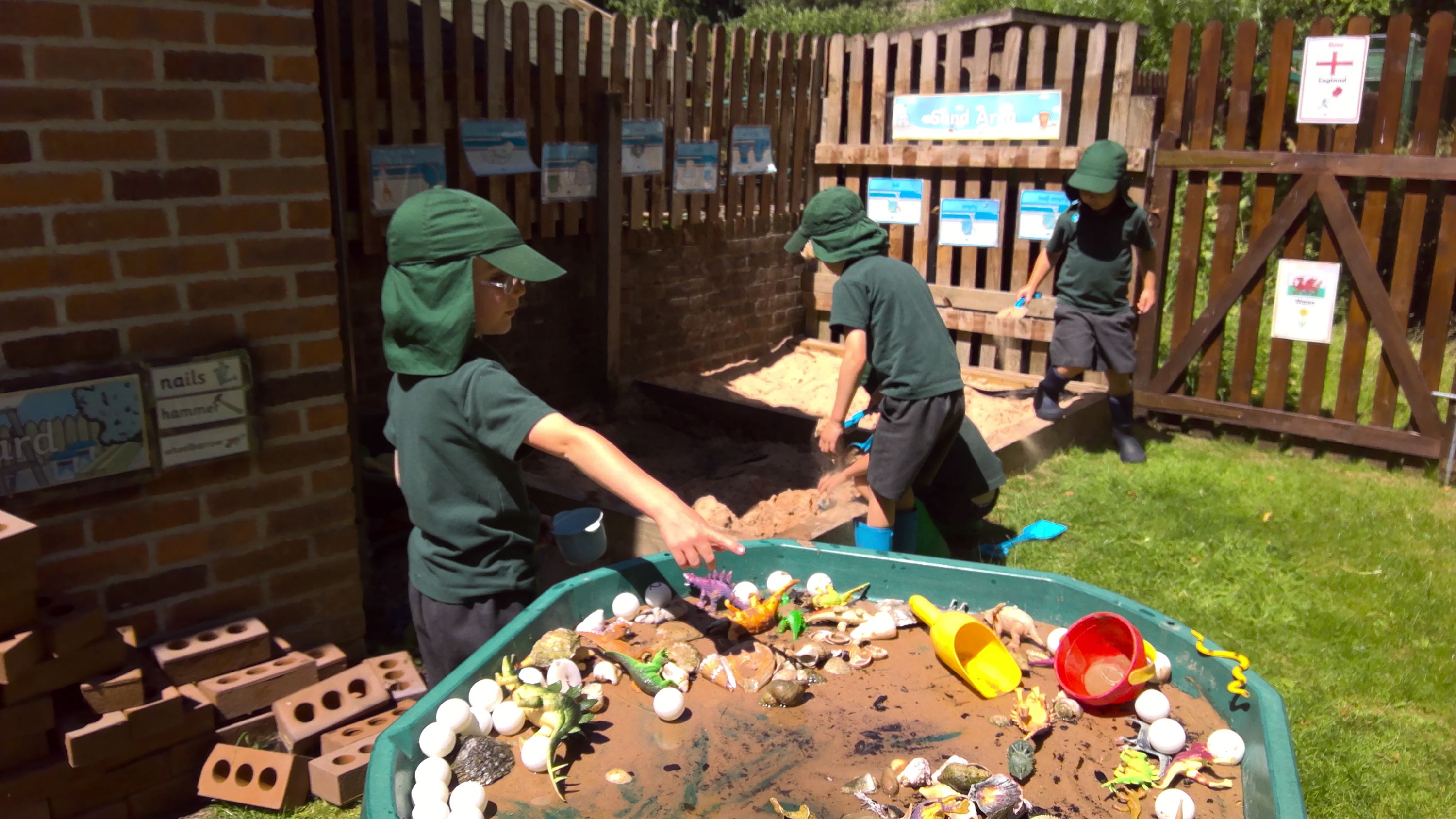 Forest School
The weather changed our plans at the last minute. After some puddle jumping on the way to Forest School this week, the boys had fun drawing pictures in the wet mud, making mud cakes and looking for minibeasts. Some boys even had a chance to have a go at drilling, whilst others created wonderful chalk patterns on the wet logs.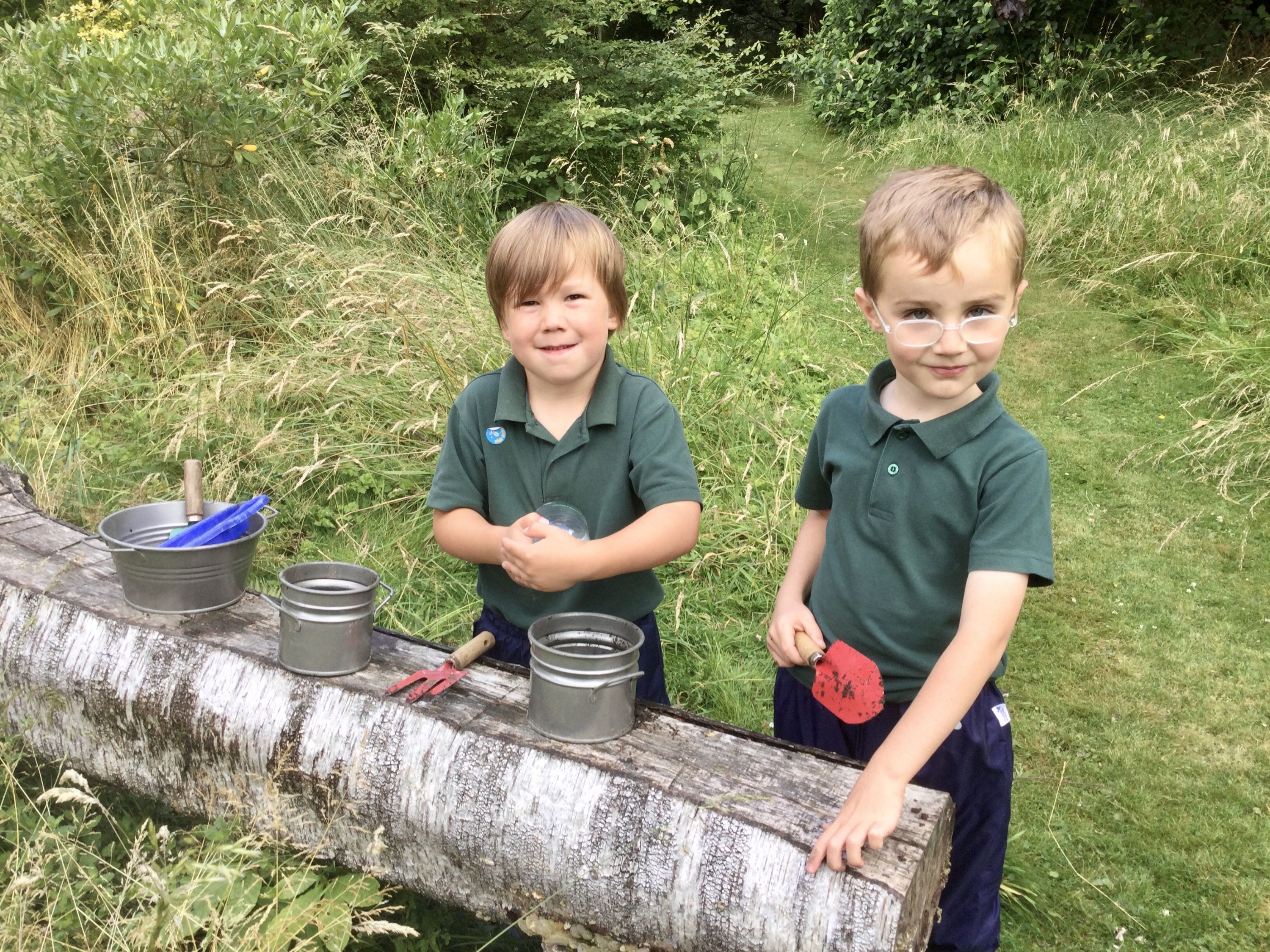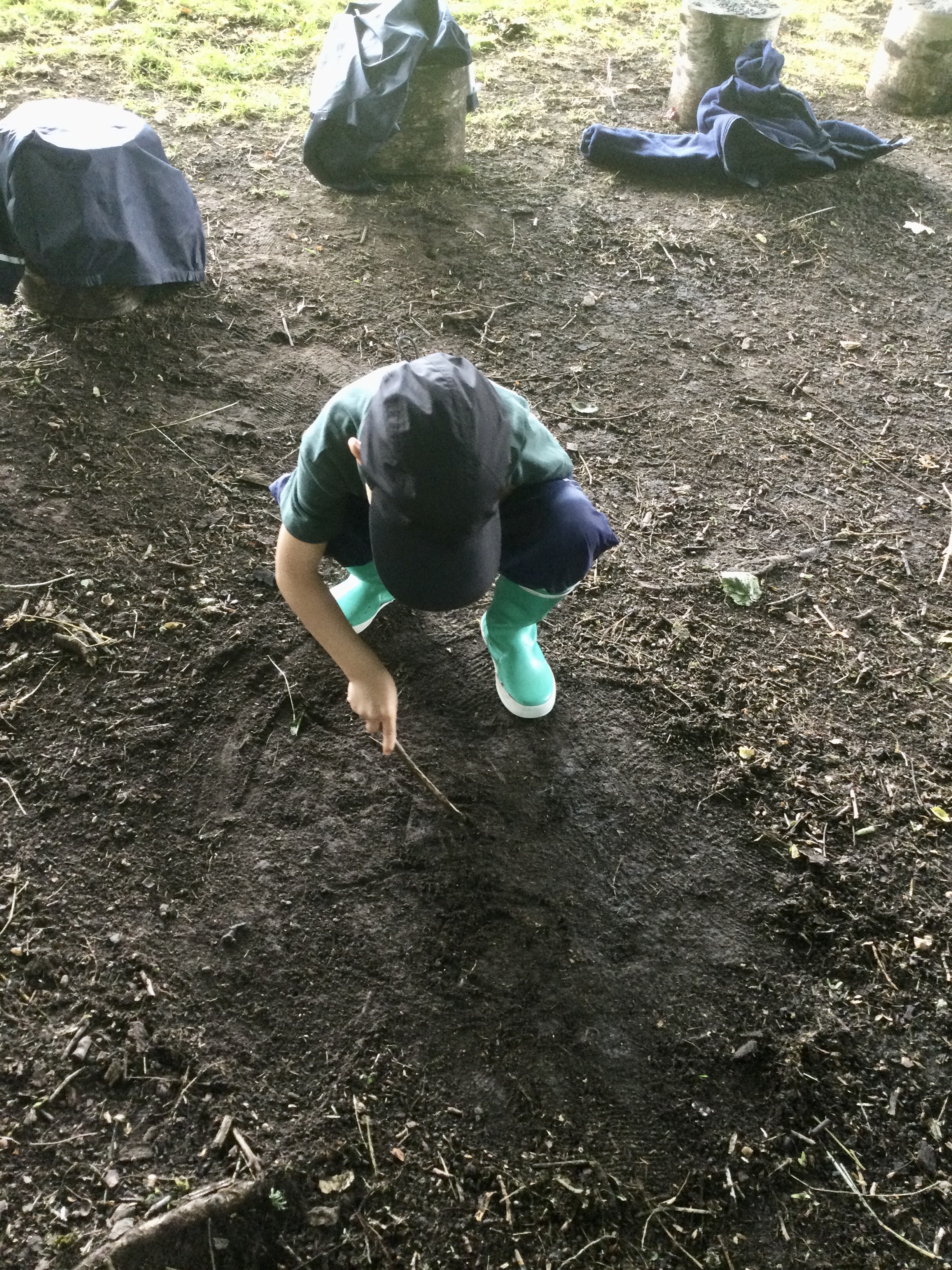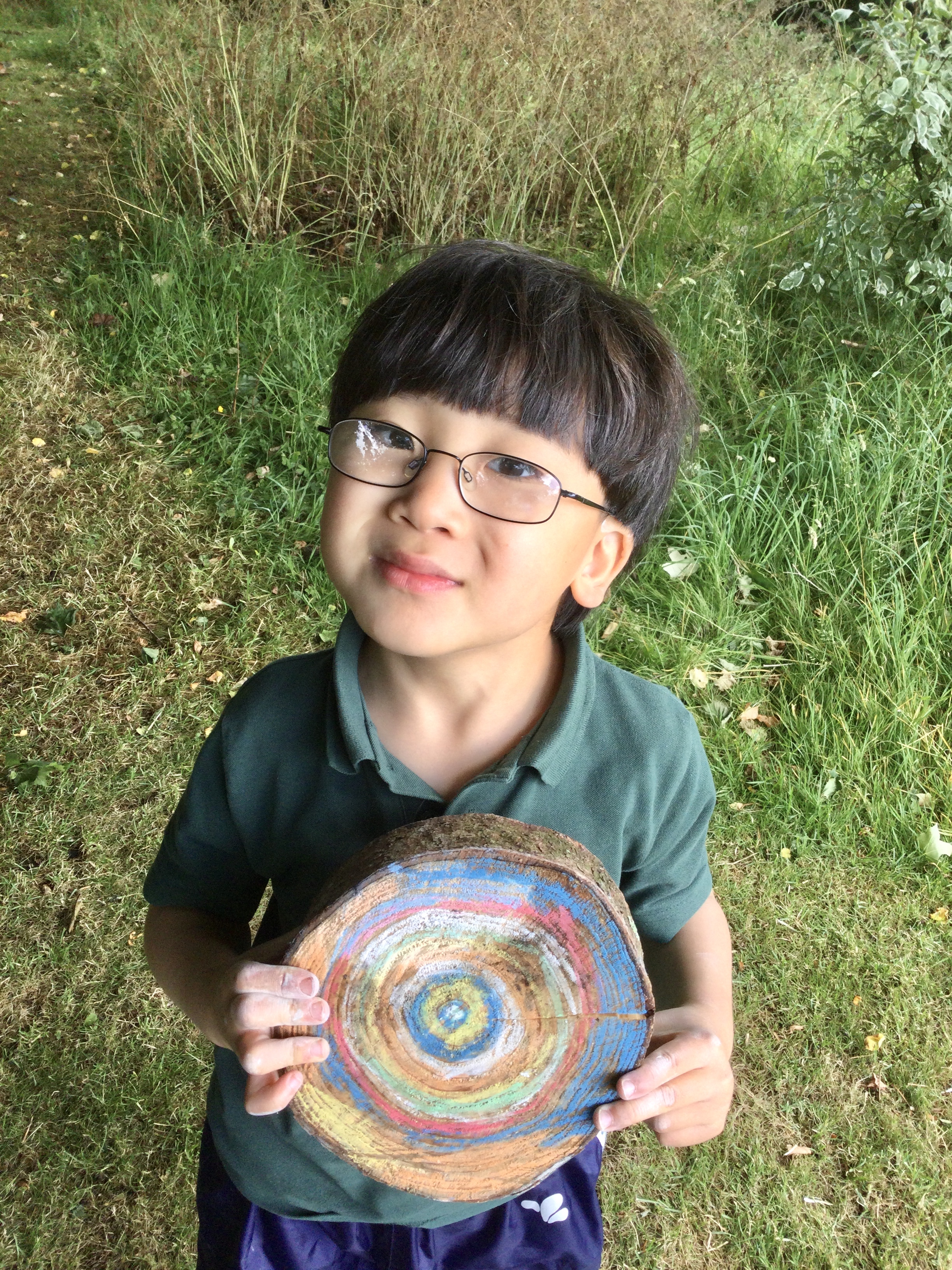 With the boys in Year 1, we chatted about camouflage and how important it is for some animals to hide away from predators. Using different coloured strands of wool as imaginary caterpillars, we hung these in the trees and bushes. We then challenged the boys to imagine they were adult birds and trying to feed their young, they had to find as many bits of wool as possible in a set amount of time. It became very clear that the darker colours were more camouflaged than the brighter colours and so these caterpillars were found and eaten first!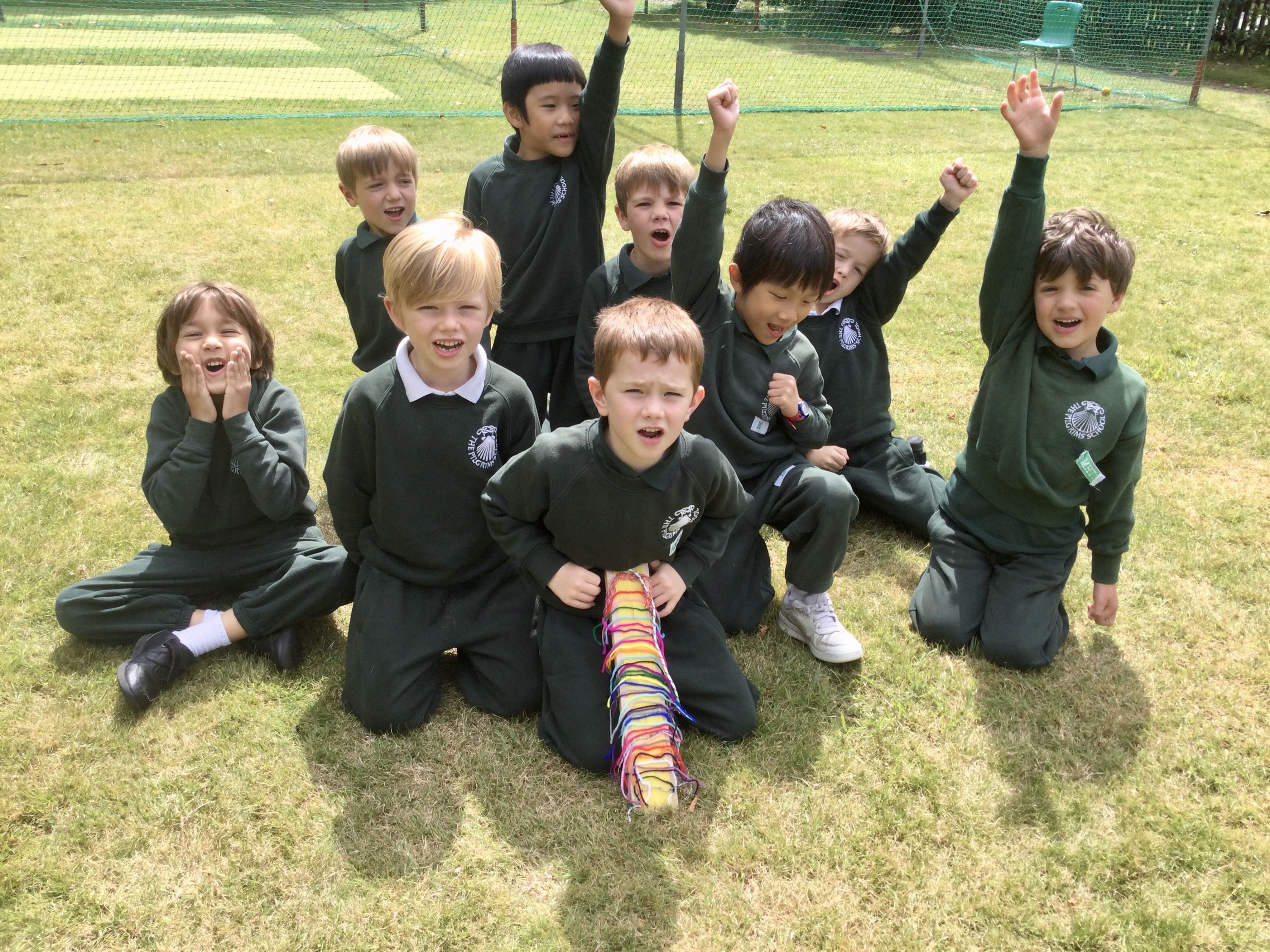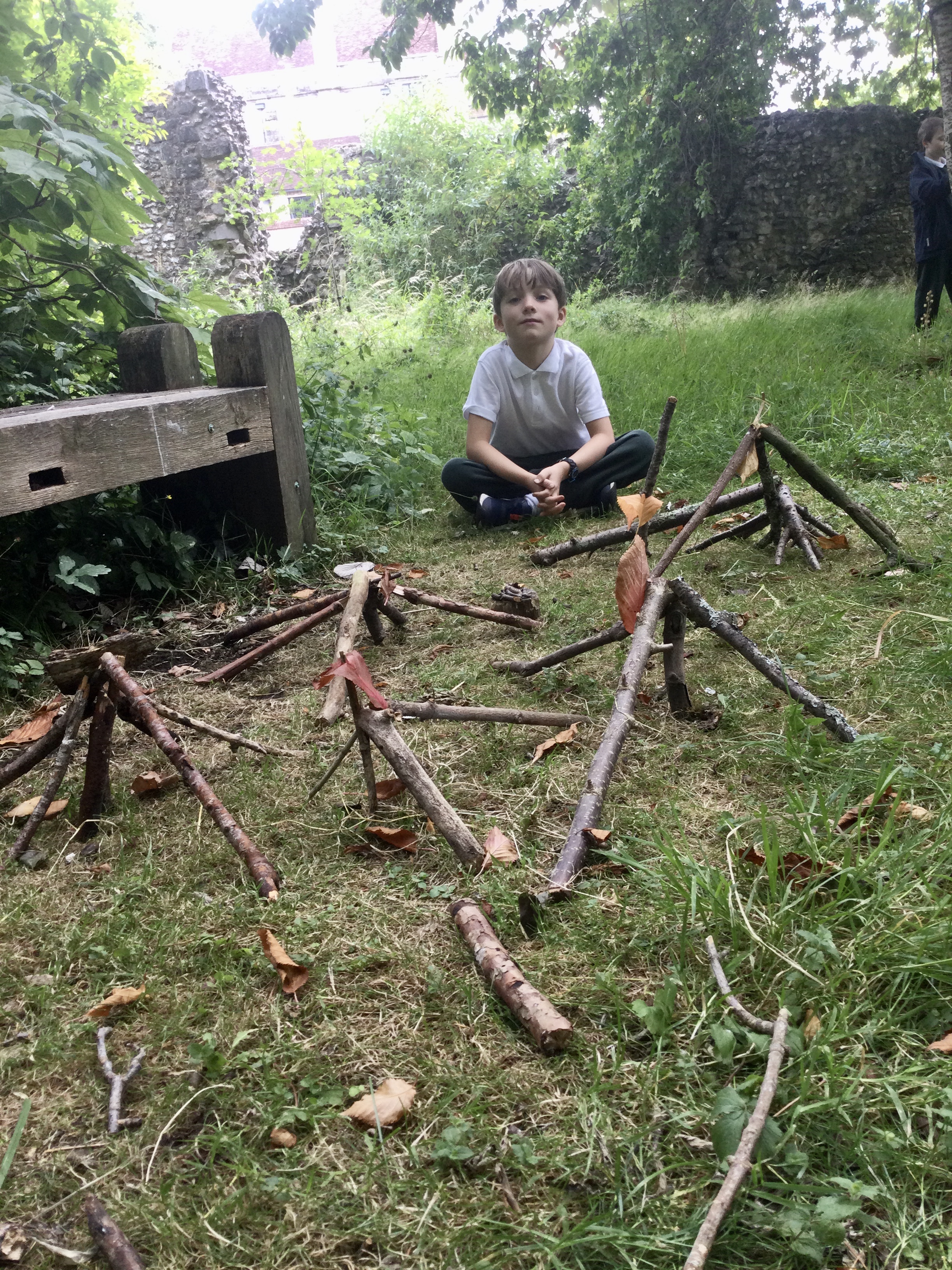 Disaster! – The dragon destroyed the goblin village! With this in mind the boys offered the goblins some help to rebuild their village. Using their imagination and natural resources the boys worked cooperatively together in small groups to rebuild these imaginary villages. In free exploration time the boys had the chance to drill, weave, create some natural chalk paint as well as going bug hunting!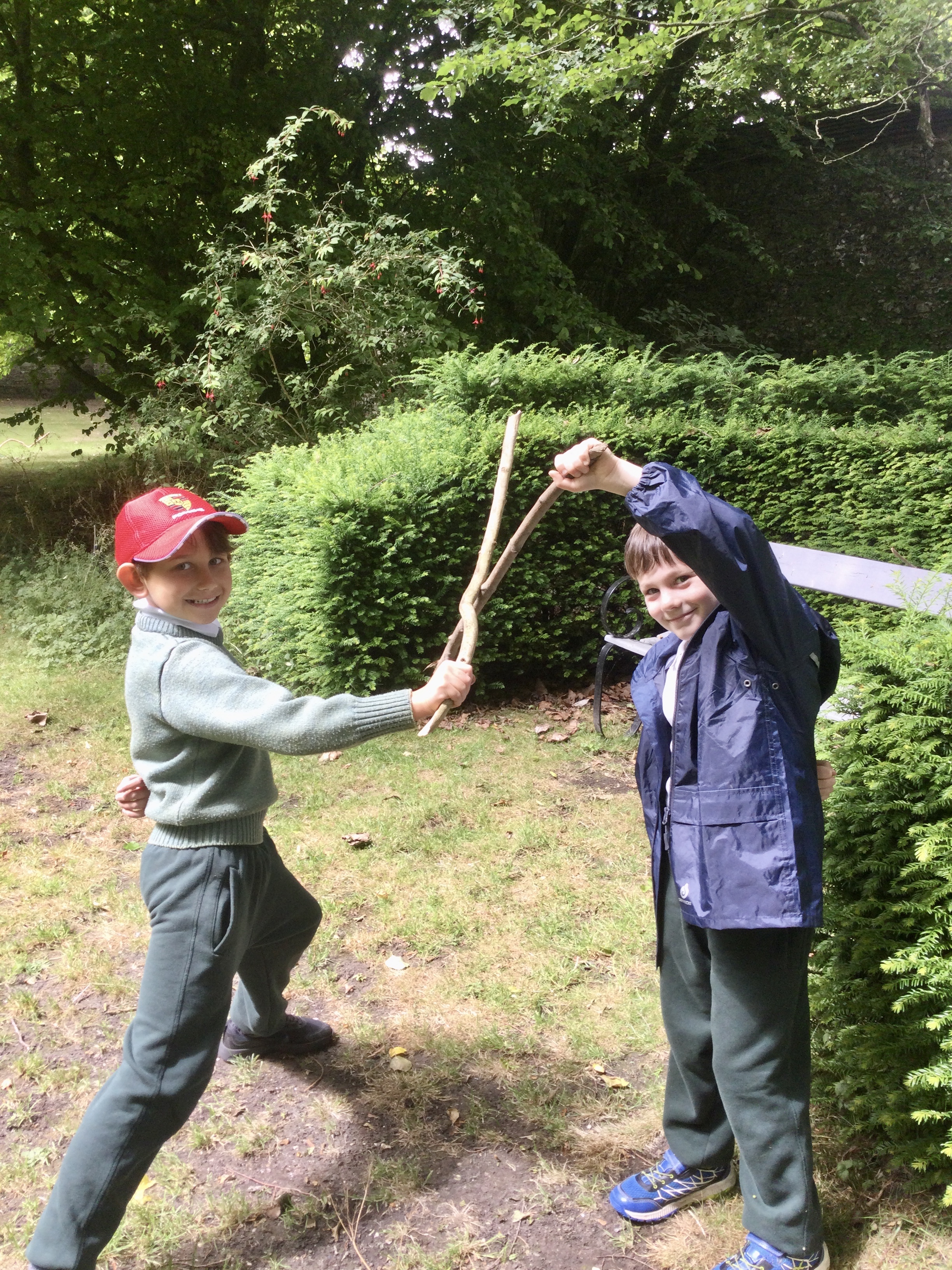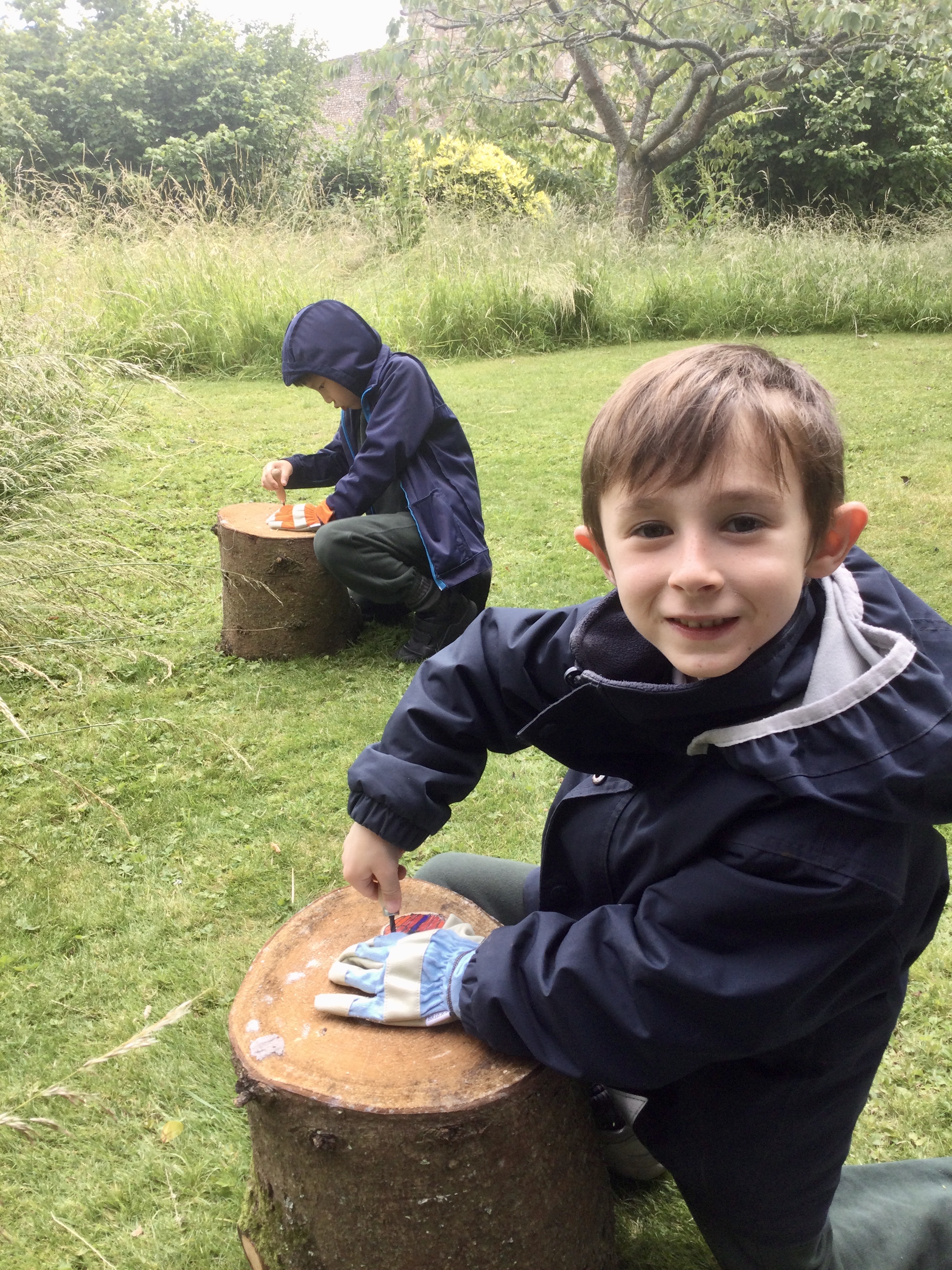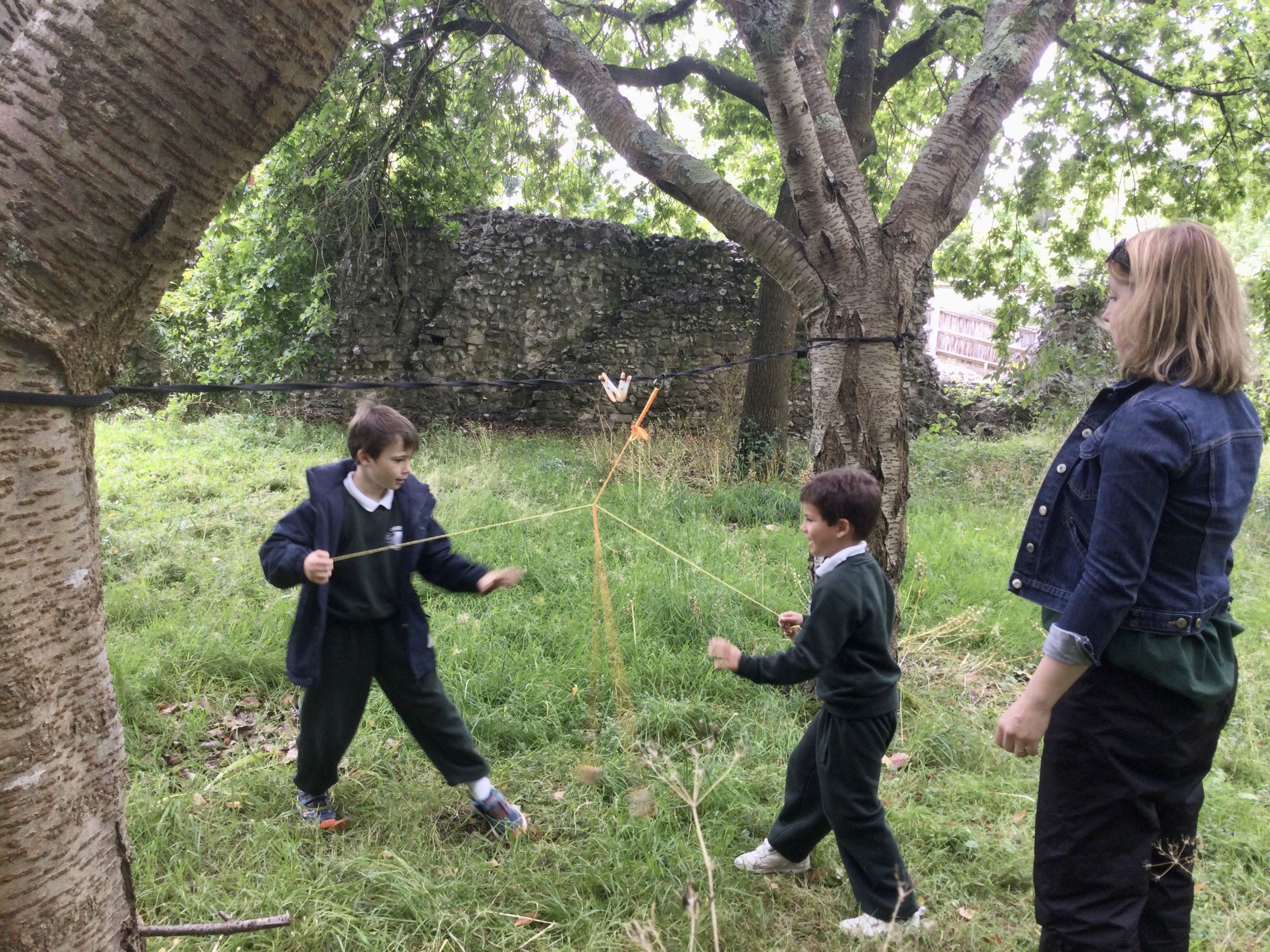 Mrs Walker