Pre-Prep News, Friday 17 June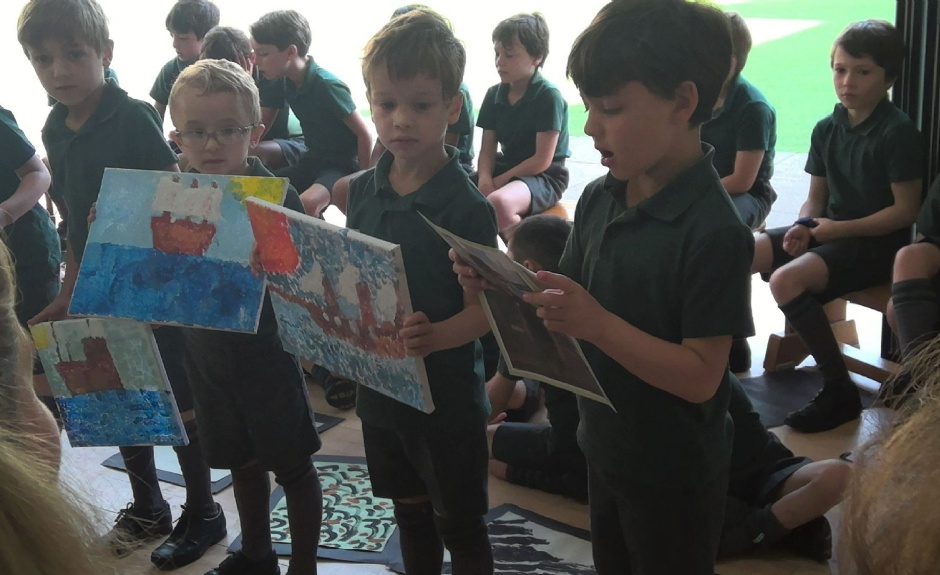 Thank you to all who were able to attend our Celebration Assembly today.
From Mrs Ross
It was a wonderful occasion for members of our extended Pilgrims' community to share and celebrate the boys' achievements. The boys made us all feel very proud. It was a privilege to hear Andy Lumsden and the Choristers' beautiful performance. They contributed to a very special and memorable morning. What an inspiring and uplifting start to our assembly!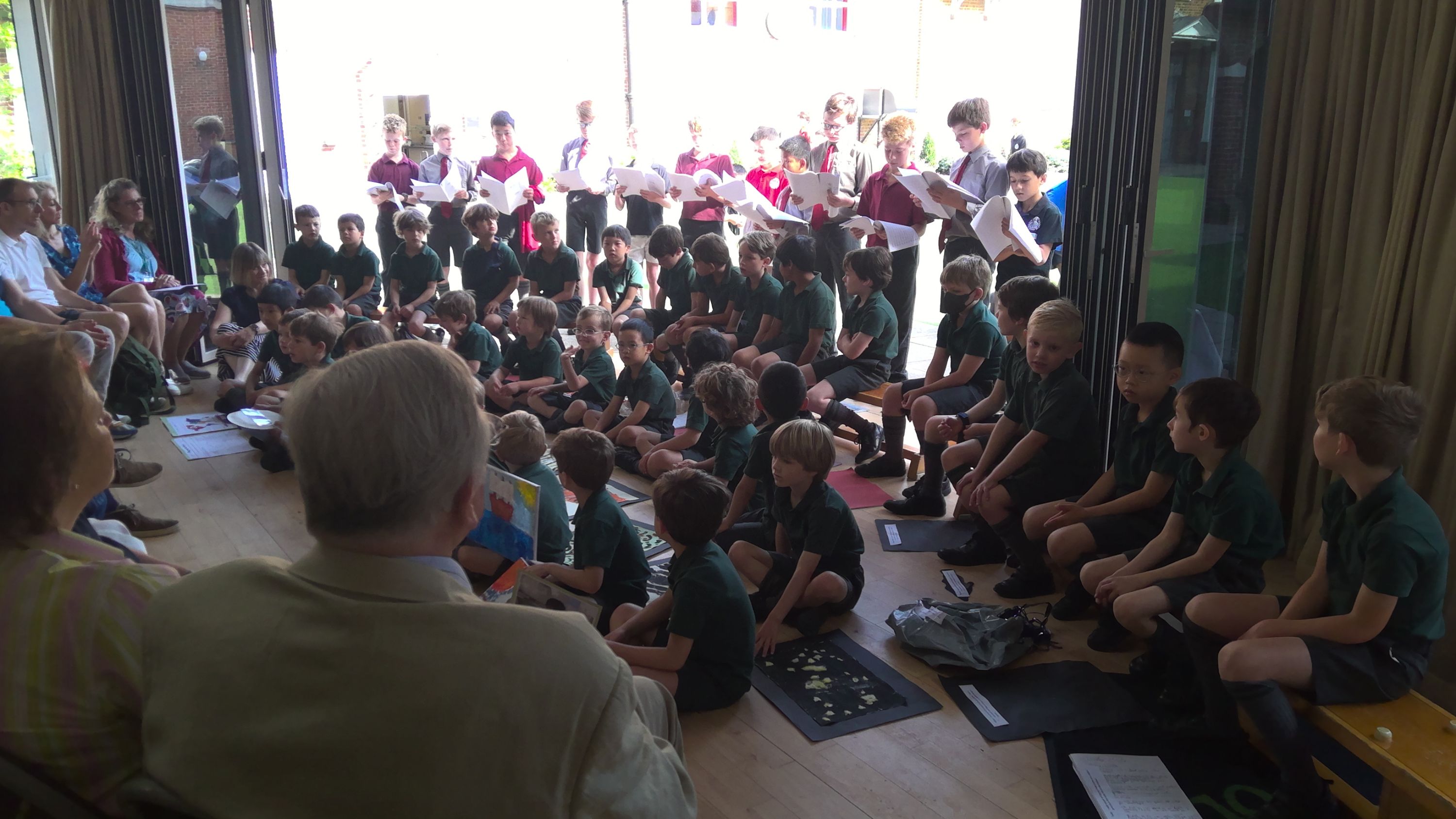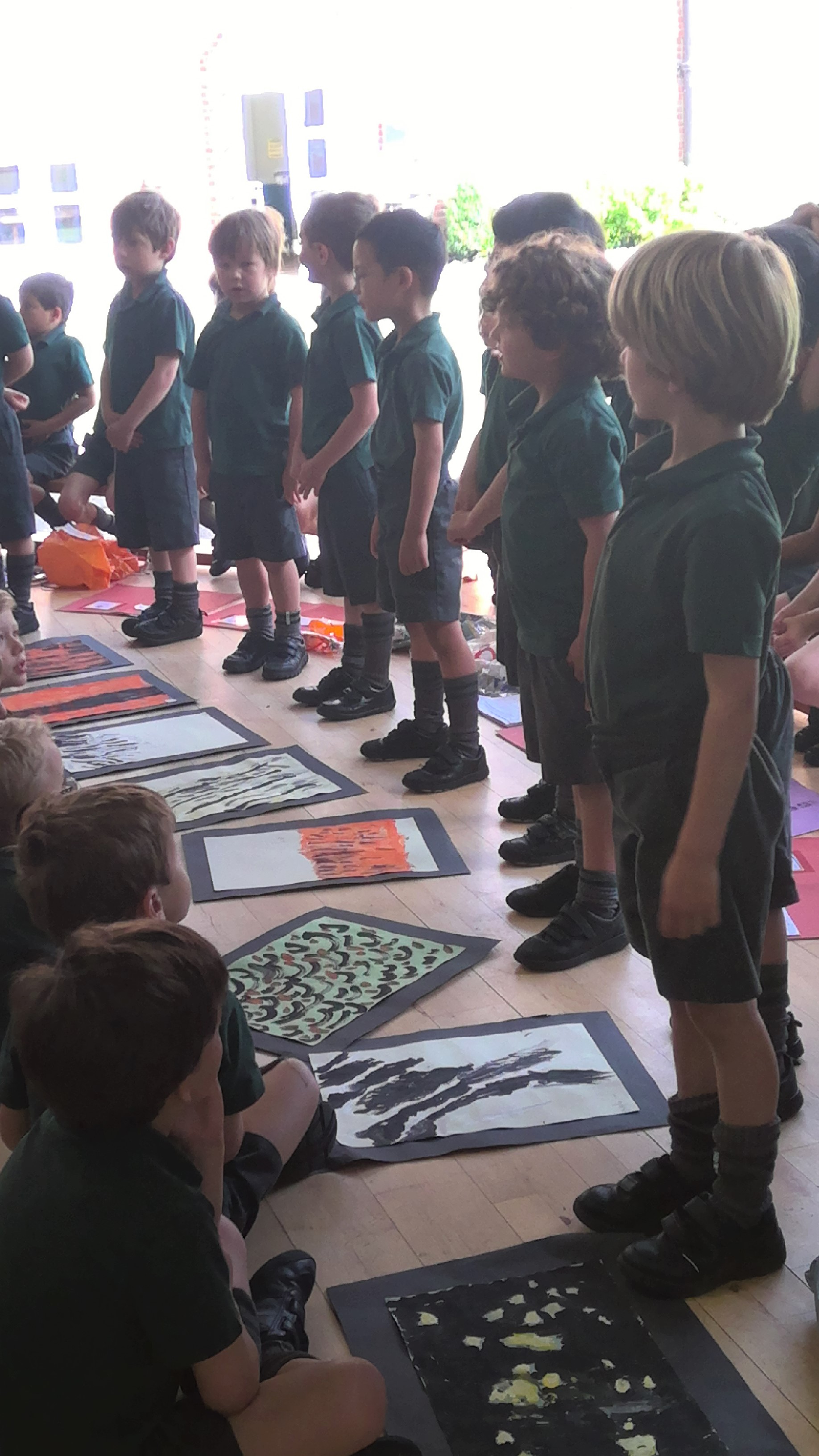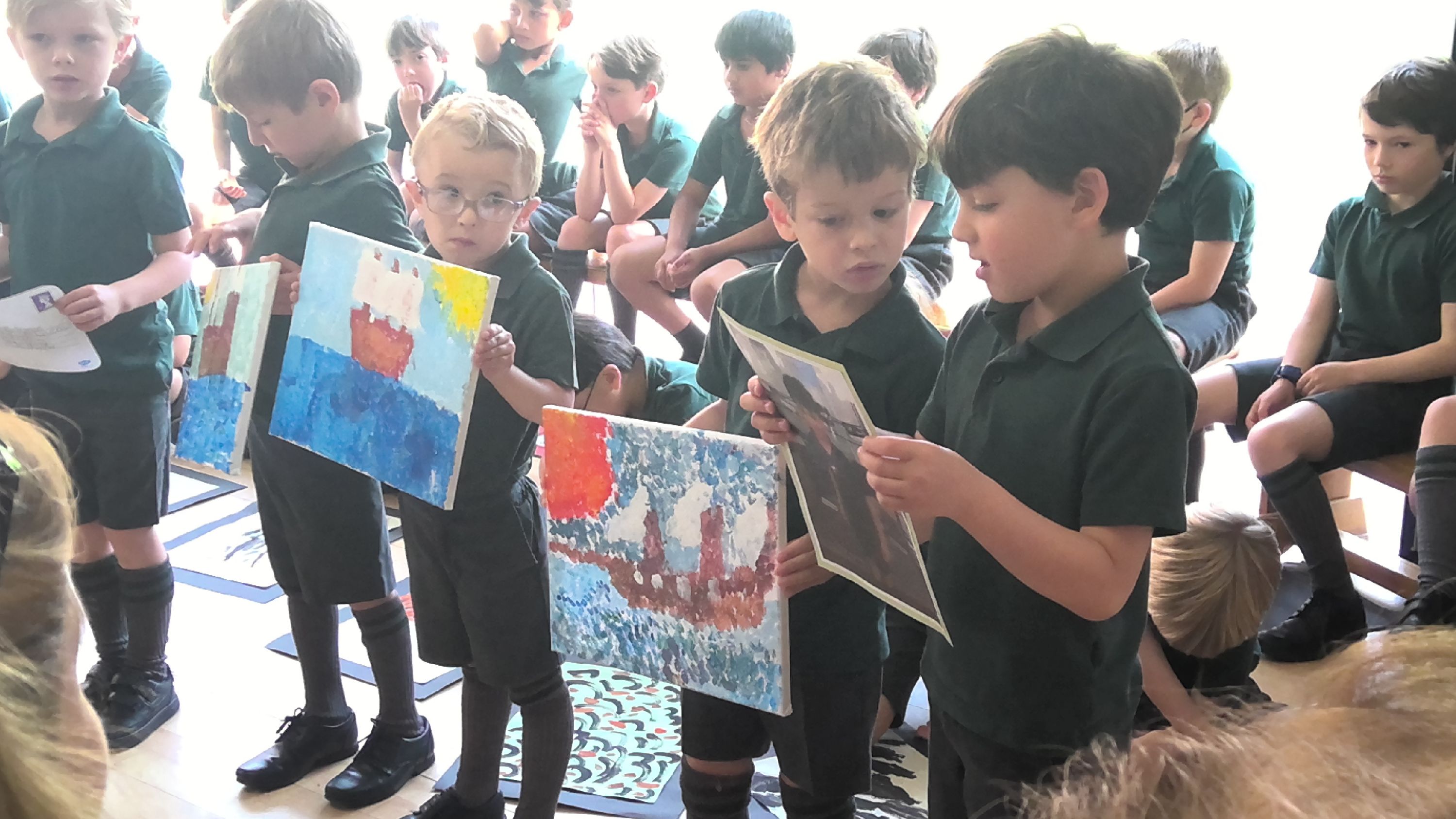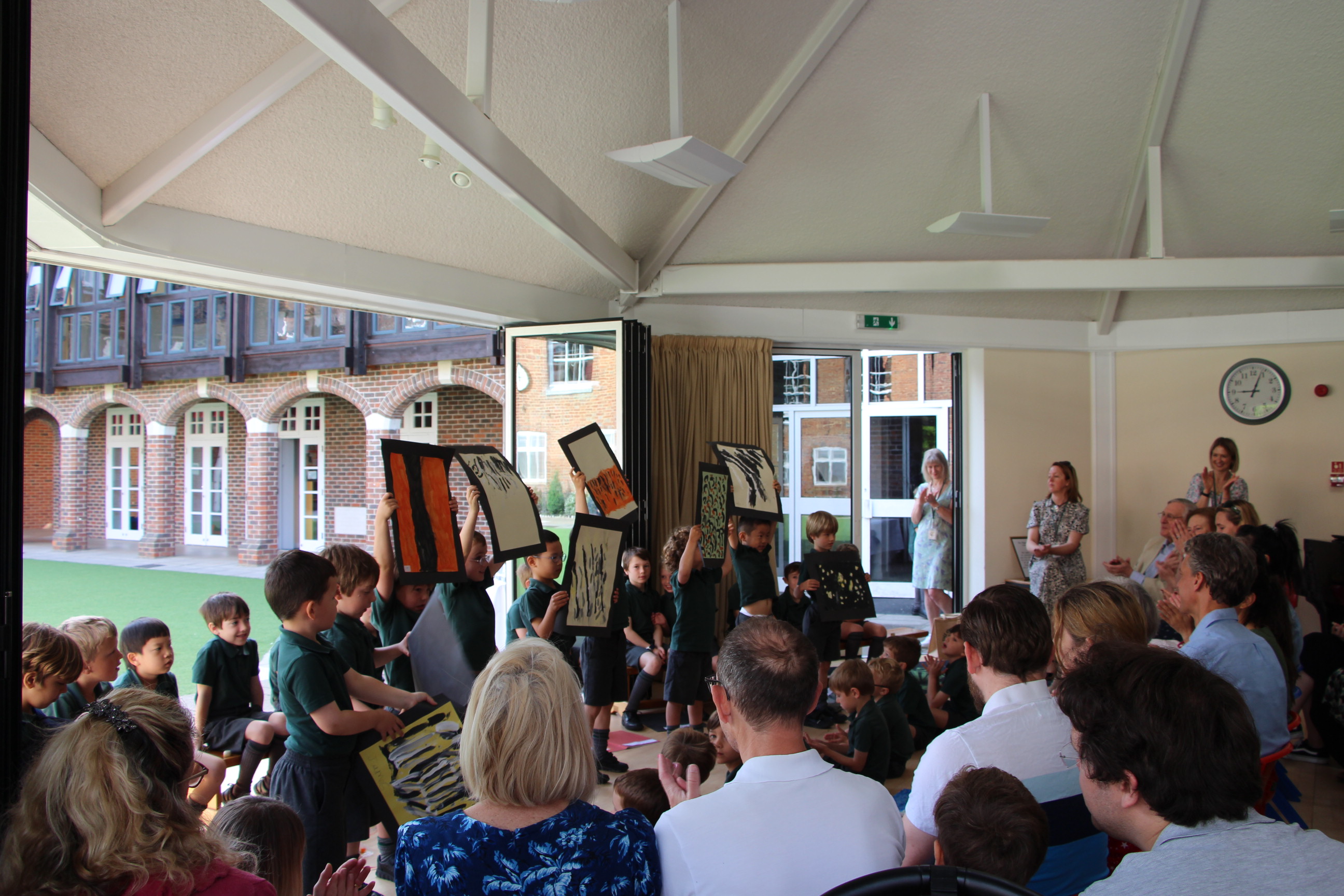 Diary dates
Monday 20 June

1900

Pre-Prep Move-Up meeting for parents of new Reception boys, present Reception boys, and present Year 1 boys

Tuesday 21 June

0900

Whole School photo

Friday 24 June

1000-1100

Pilgrims' Play session for pre-school children

Tuesday 28 June

New Boys' Day and Move-Up Morning

Wednesday 29 June

am
1800-1845

Dress rehearsal: Ocean Commotion
Ocean Commotion performance for parents

Thursday 30 June

1800-1845

Year 2 and Year 4: Ocean Commotion performance for parents

Friday 1 July

1400-1530

Pre-Prep Sports Day (NB: this is a change to the previously published date of 30 June)

Wednesday 6 July

Pre-Prep Final Assembly

End of Term for Pre-Prep at end of day (NB: After School Club as normal)

* * * * * * * * * *


* * * * * * * * * *
Pilgrims' Shell awards
Year 2 - to Louis L for his hard work on his sunflower picture that showed his independent creative side.

Year 1 - to Teddy W in Year 1 for his perseverance with painting in the style of Monet.
Reception - to William M for consistently working hard and super behavioural choices.
* * * * * * * * * *
Year 2
When the boys returned after the Jubilee weekend, much conversation revolved around personal family celebrations and whole country pageants. It soon transpired that, like a lot of the country, we all thought Paddington was almost as much of a star as the Queen! The boys found out about how Paddington was born six years after the Queen's Coronation year, which has sparked an interest in the 14-book series that Michael Bond created in 1958. We have started to read A Bear Called Paddington as a class which seems a huge success… so much so, a new friend has snuck his way into the Year 2 classroom! Further books in the Paddington series would make wonderful summer reading material.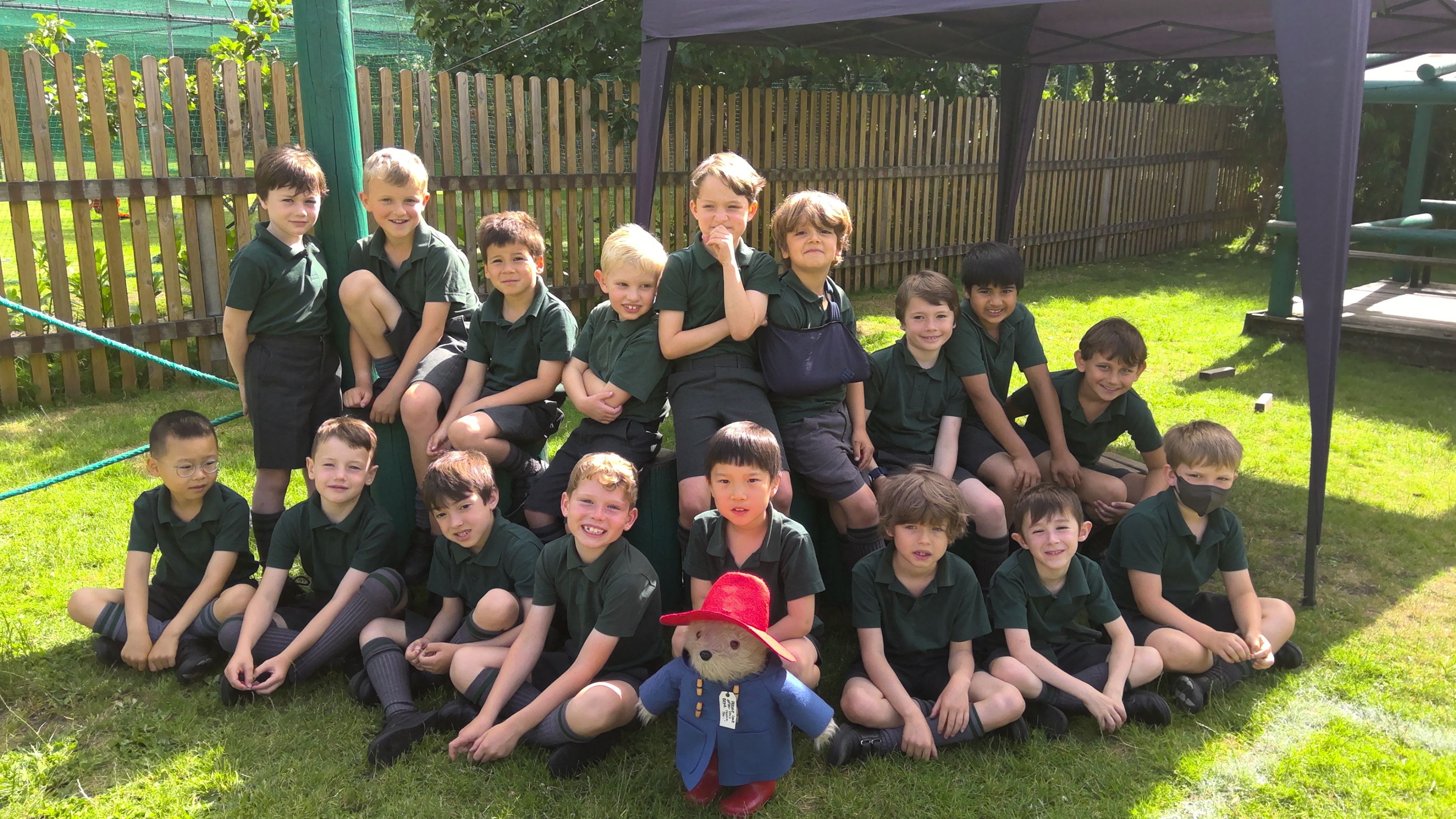 Early in the week, the boys were tasked with thinking about a piece of work from this term that they wanted to celebrate with you all in this morning's Celebration Assembly. For some, it was tricky to choose just one. For others, they knew straightaway the piece they were most proud it. It was charming to hear their thoughts and reasons, and I was tremendously impressed with their professionalism when practising with the rest of the Pre-Prep. They certainly were a year for the other Pre-Prepper's to look up to.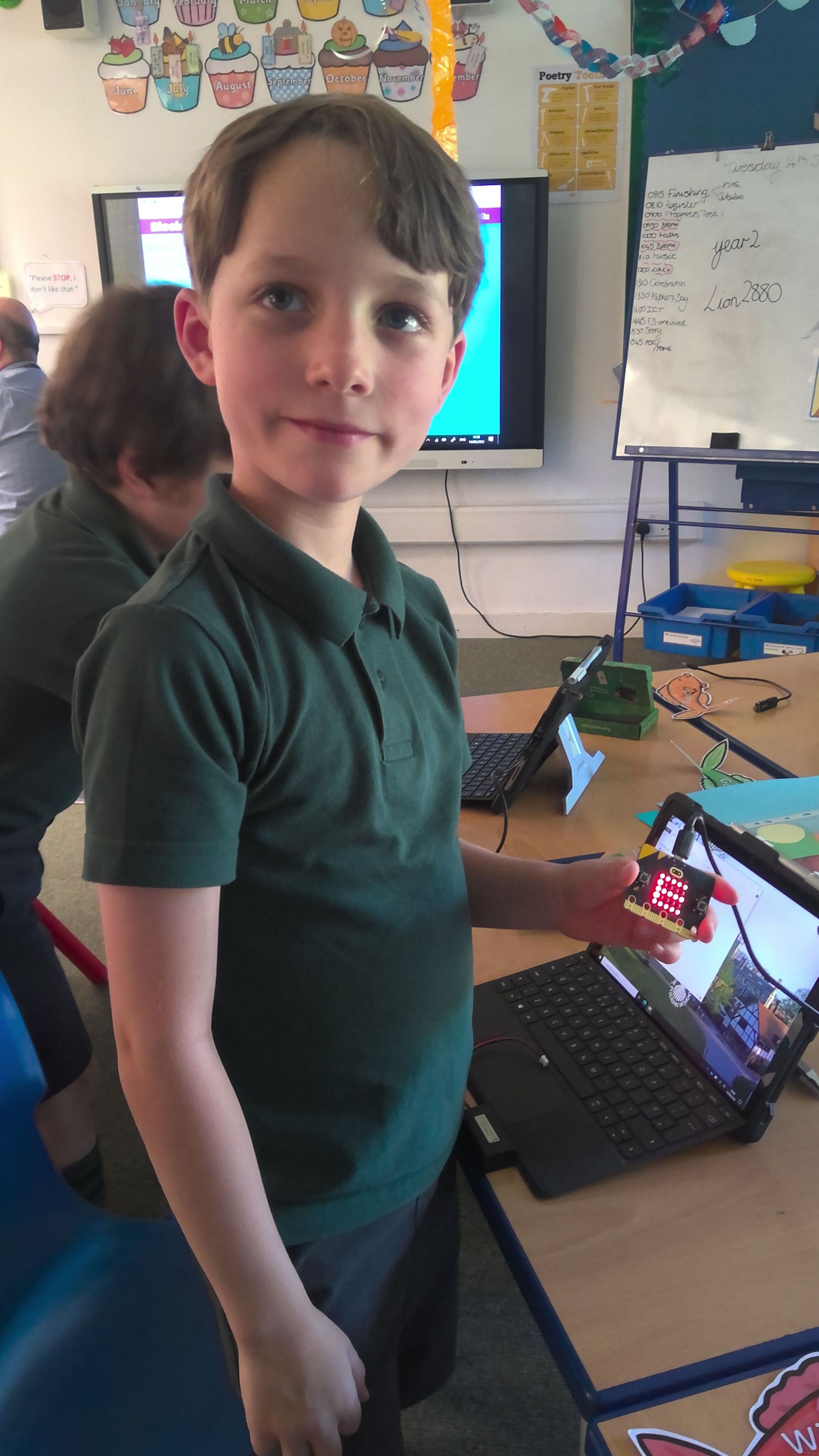 This week's ICT lesson could not have been more exciting.
The boys made their own name light up in flashing LEDs, having finished their coding project with Mr Williams.
Rightly so, they were hugely proud of what they had achieved. The boys have also given much care and attention towards their creations to celebrate Father's Day and have been able to practise their cutting and folding skills at the same time. Yet, as much as I would like to pepper the newsletter with pictures of their beautiful designs, the surprise for Sunday must not be spoilt here…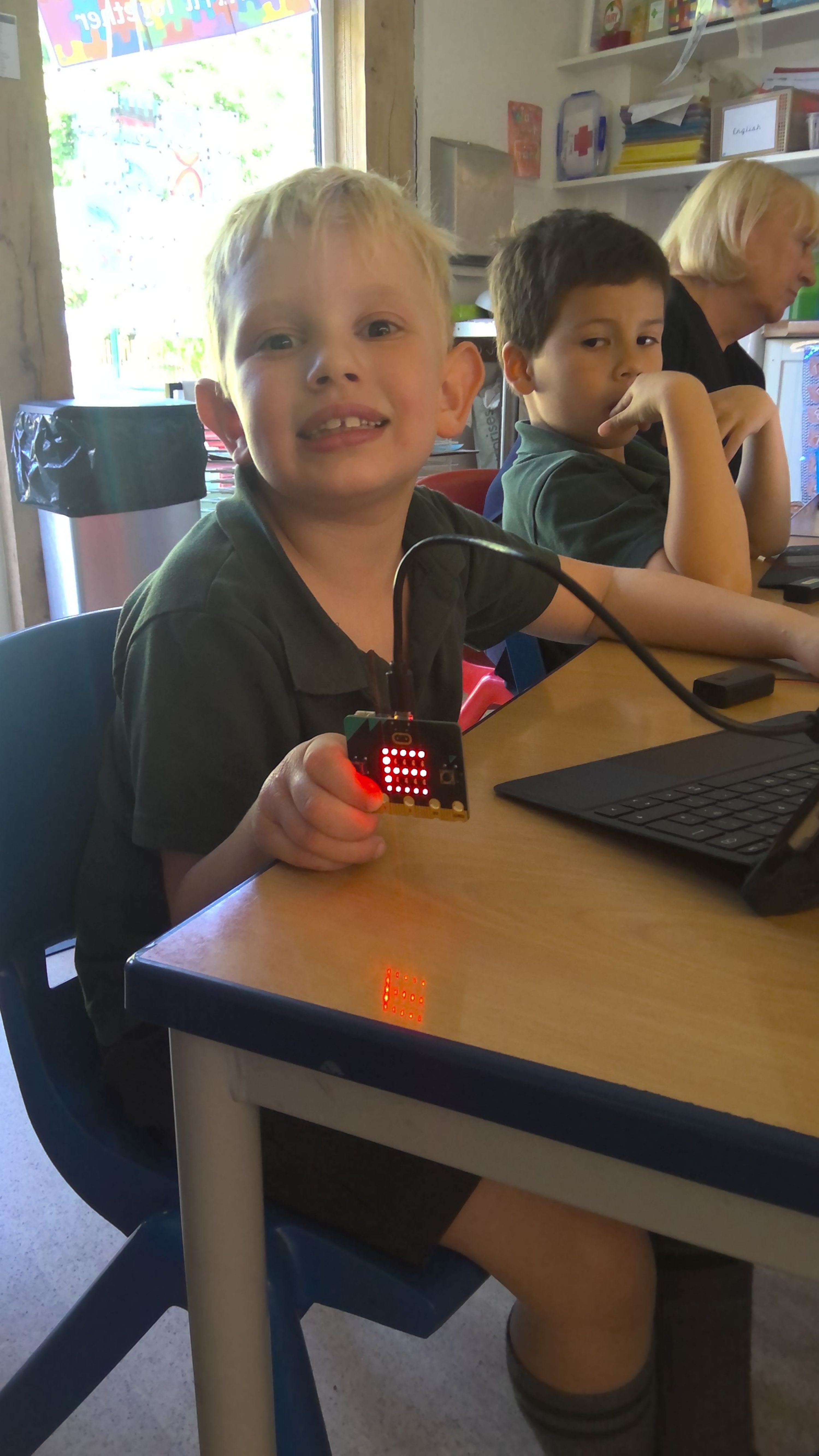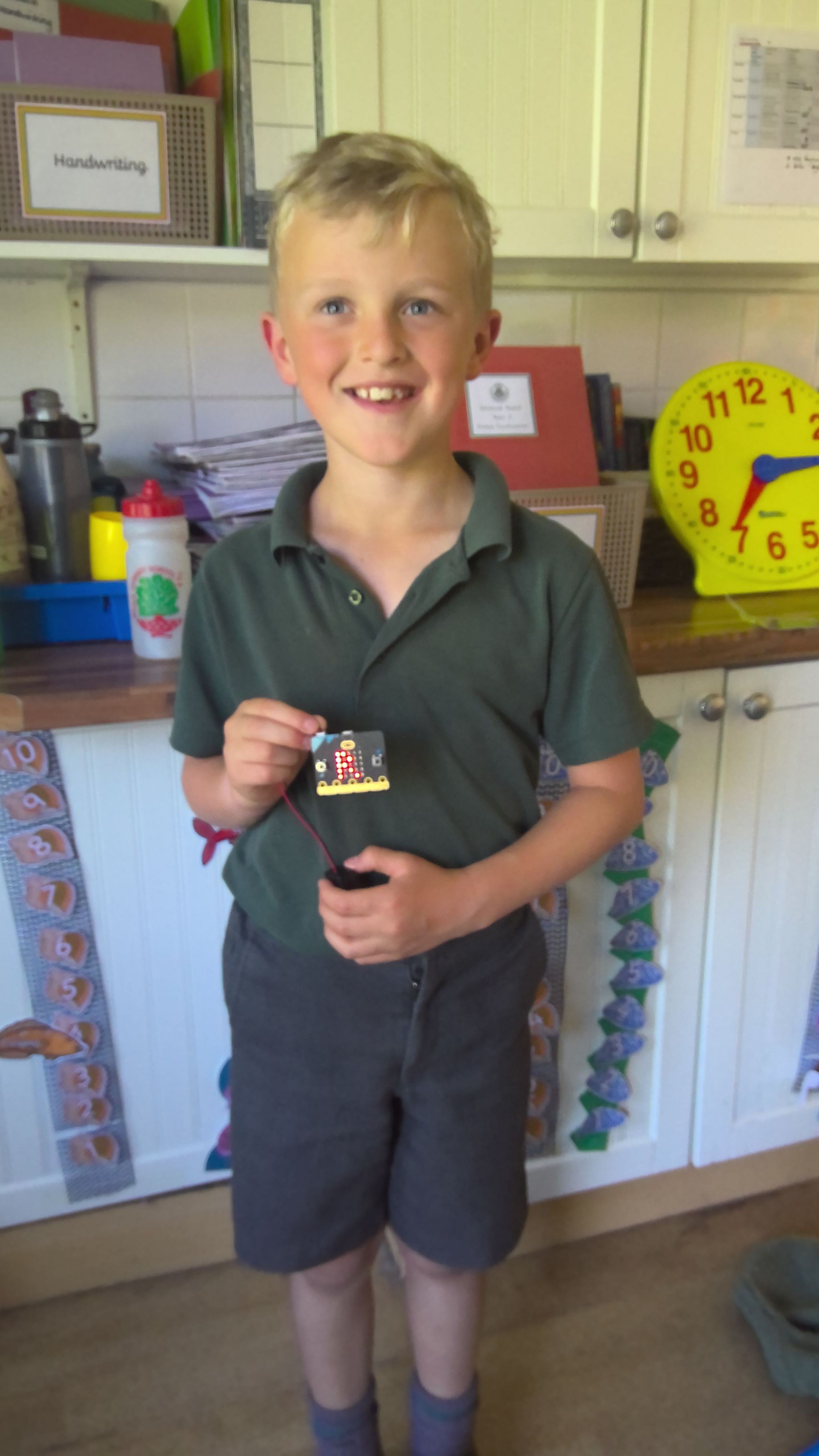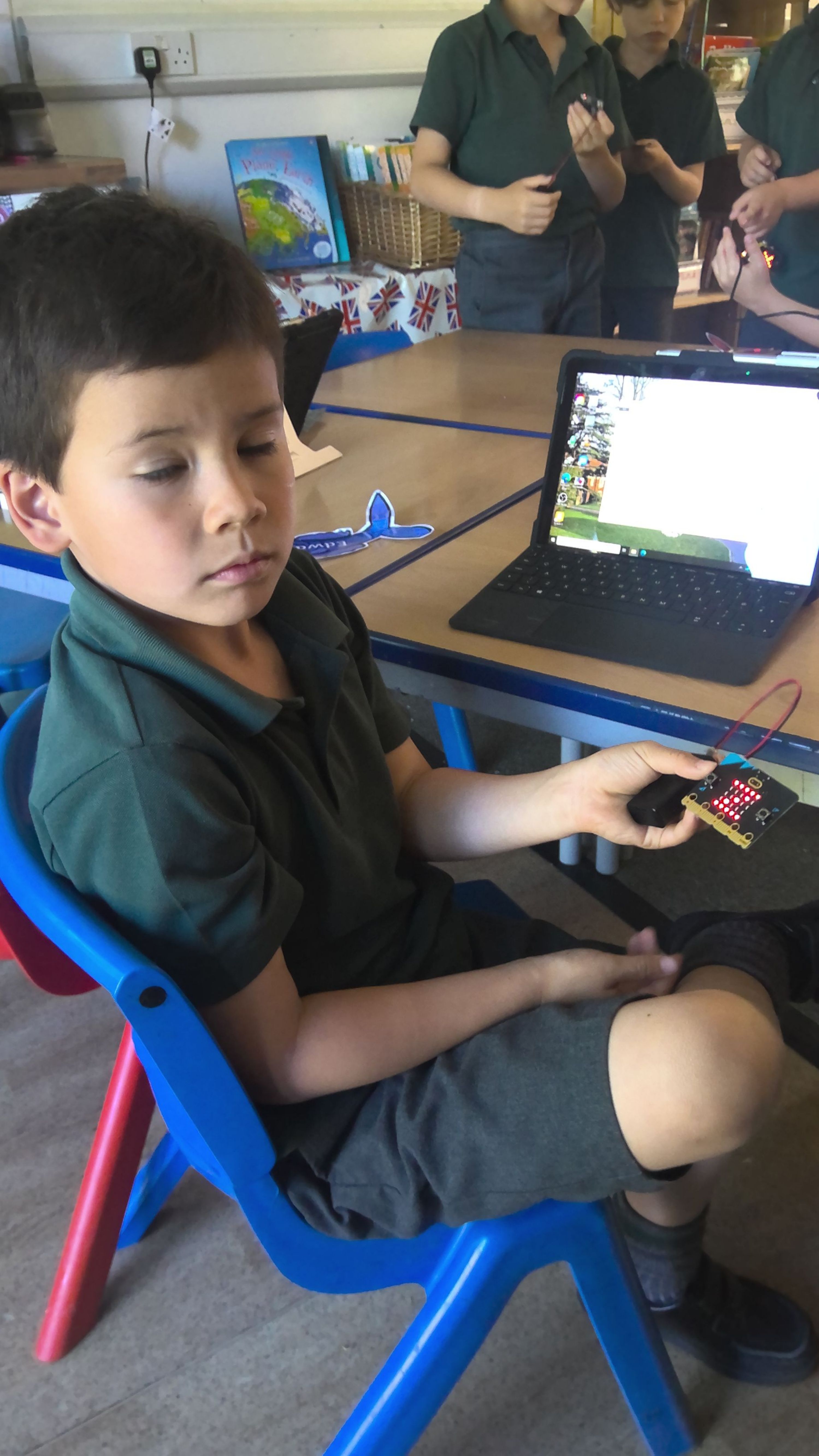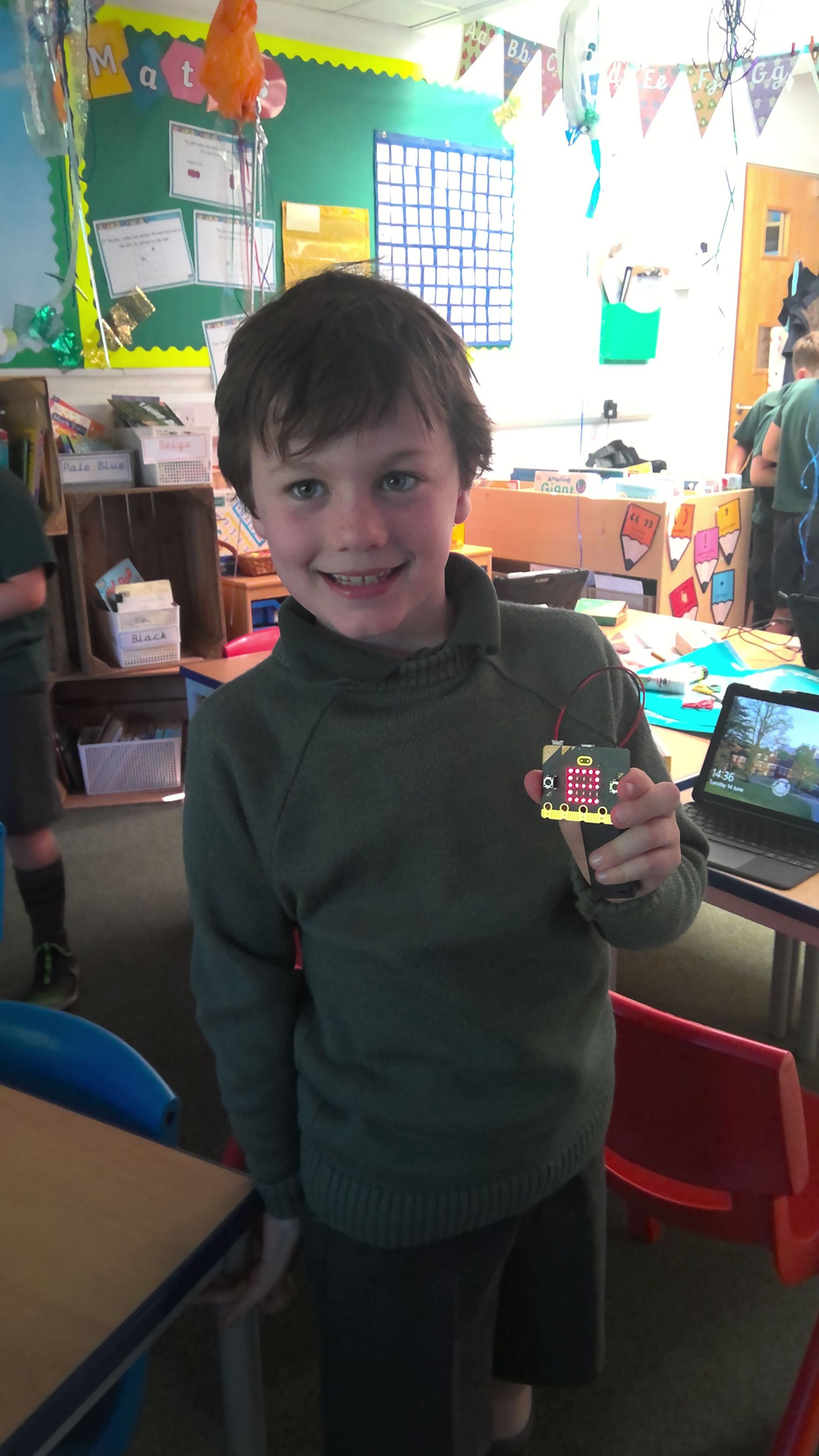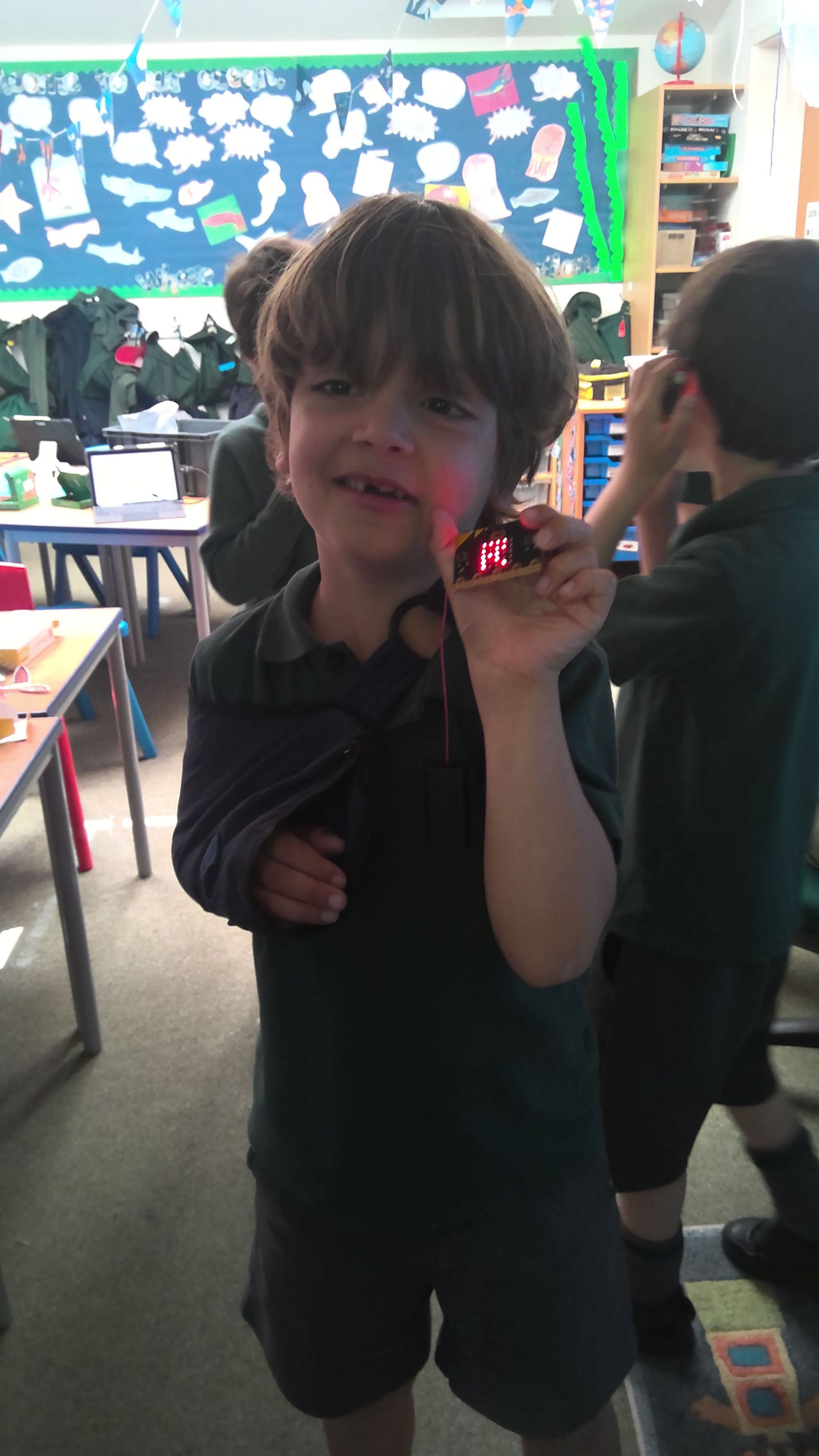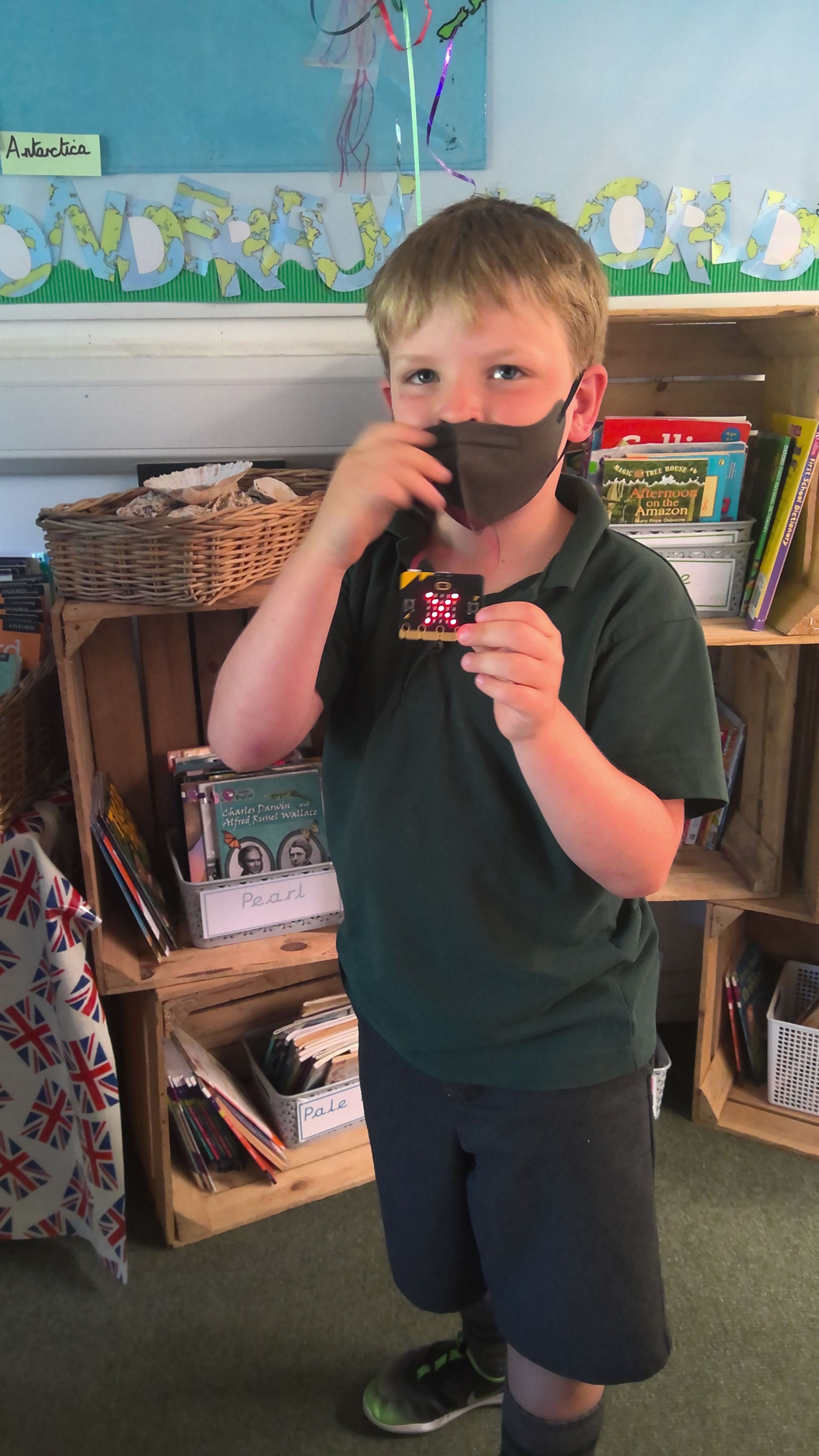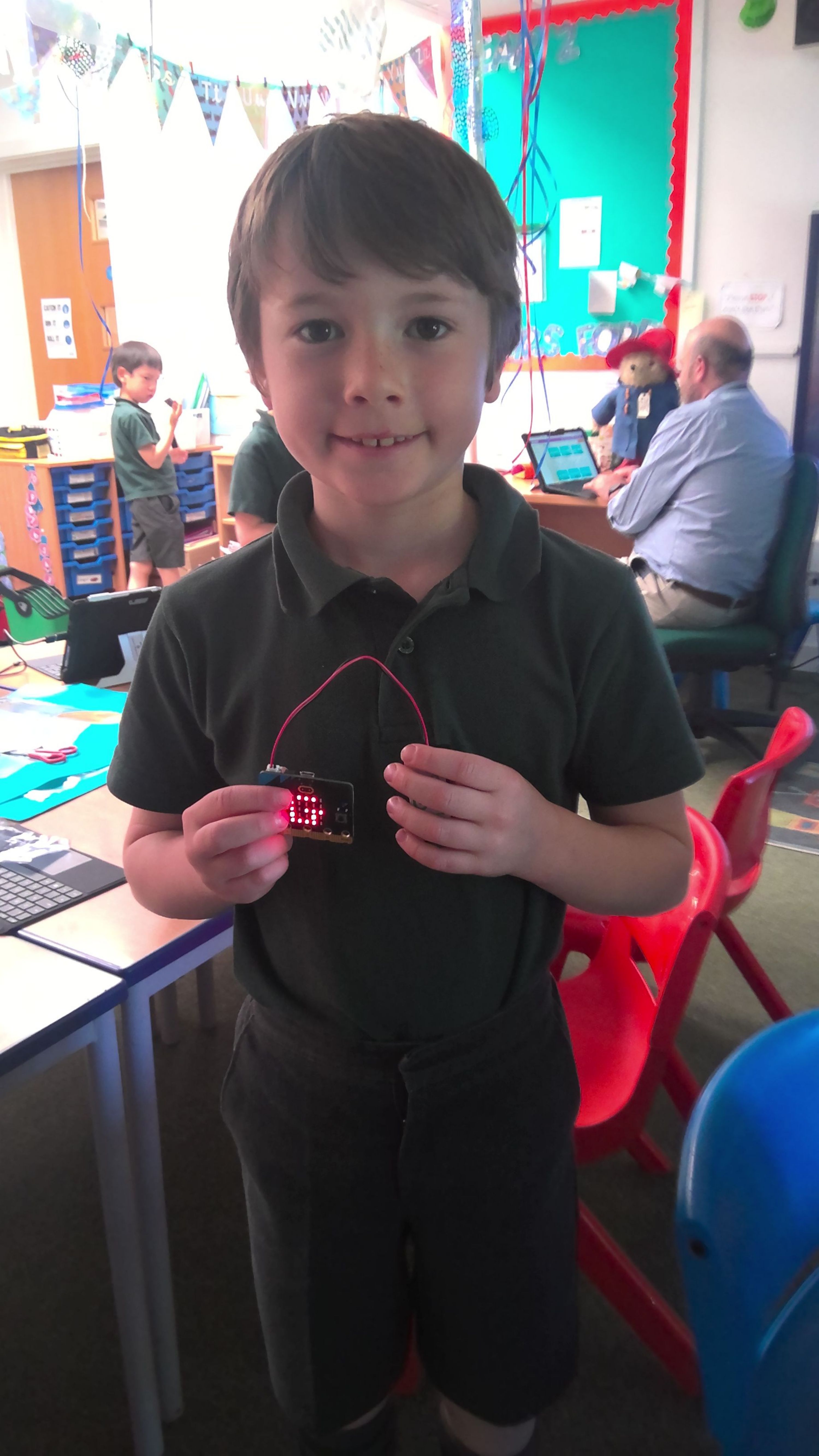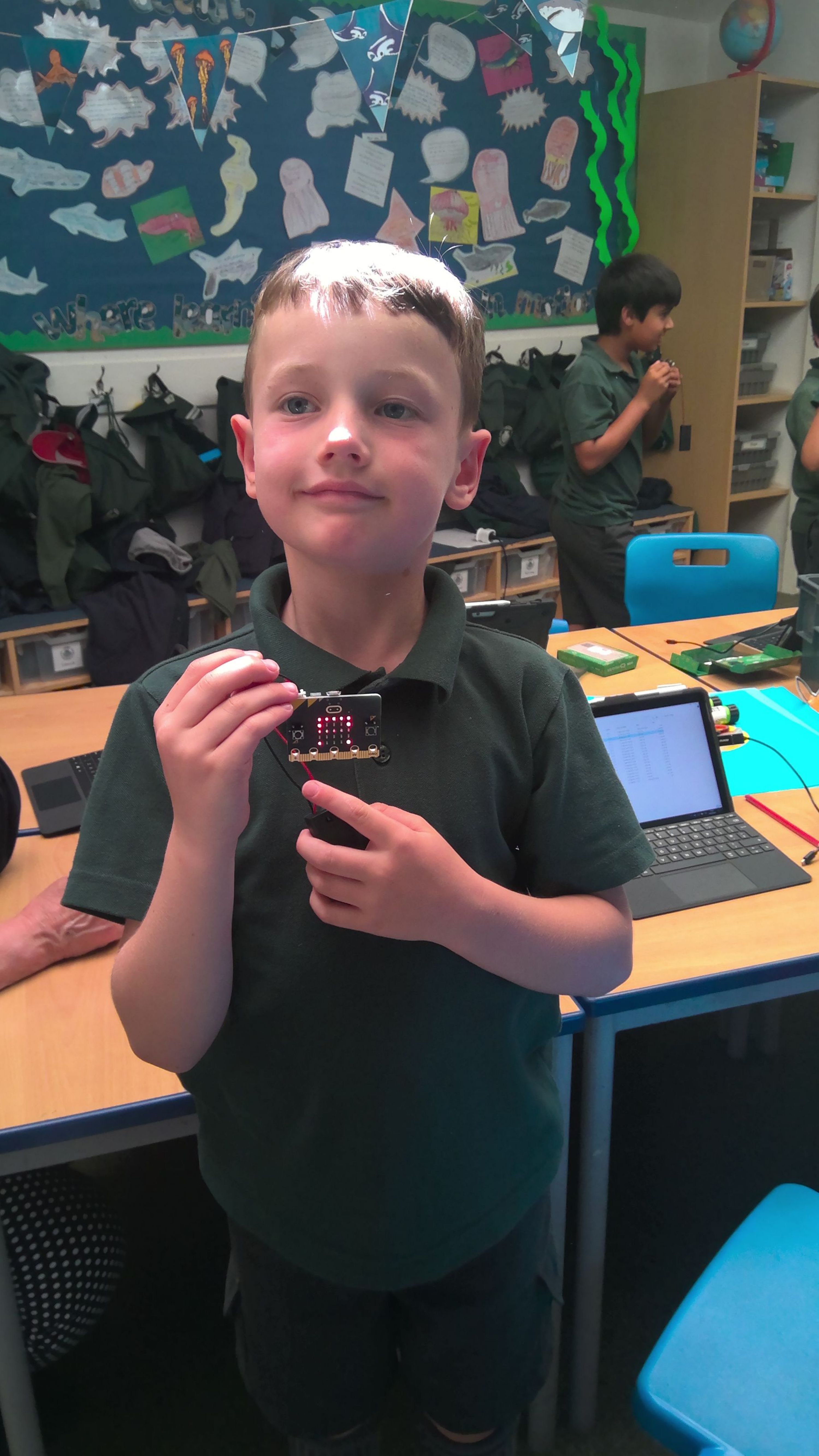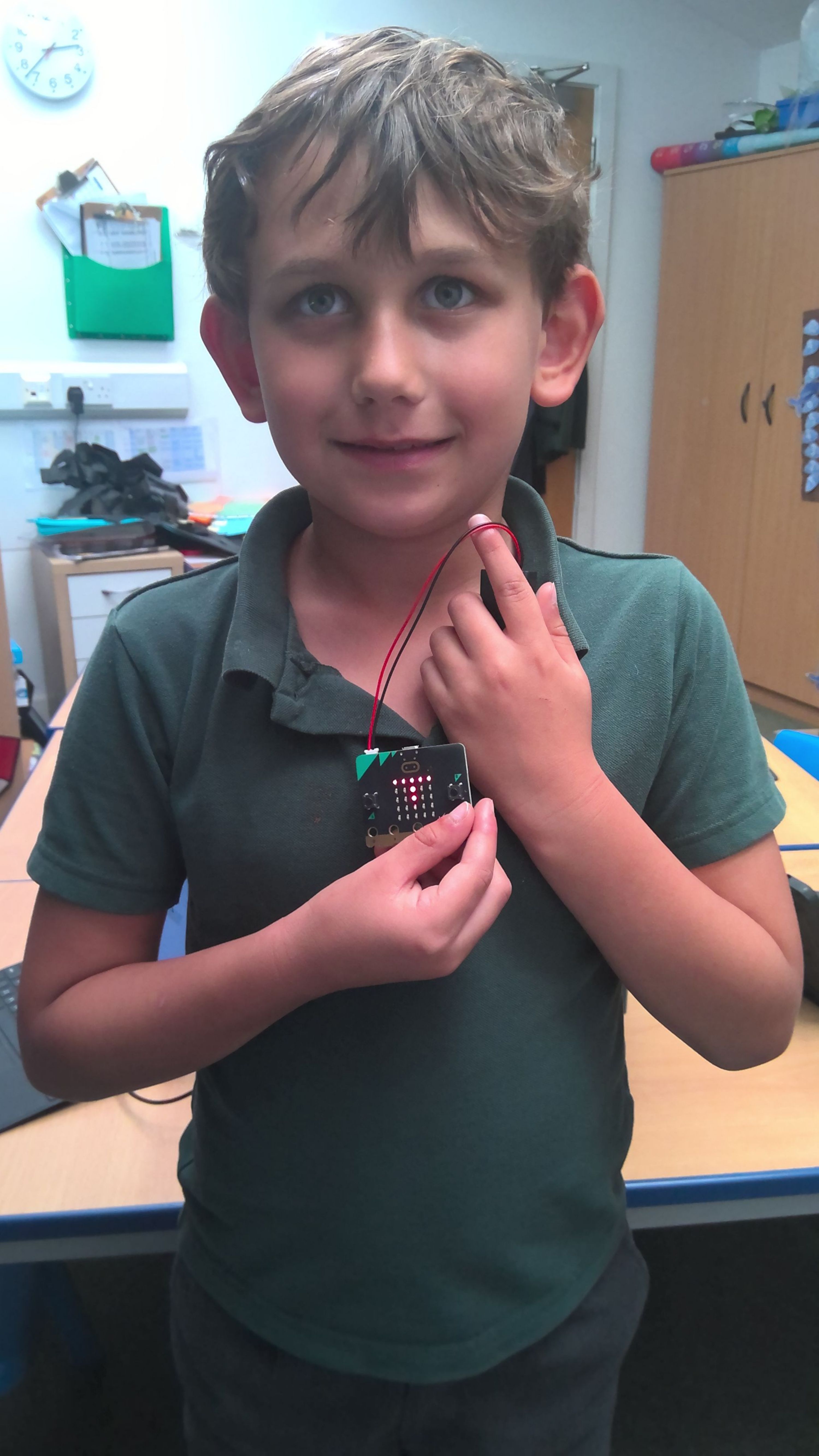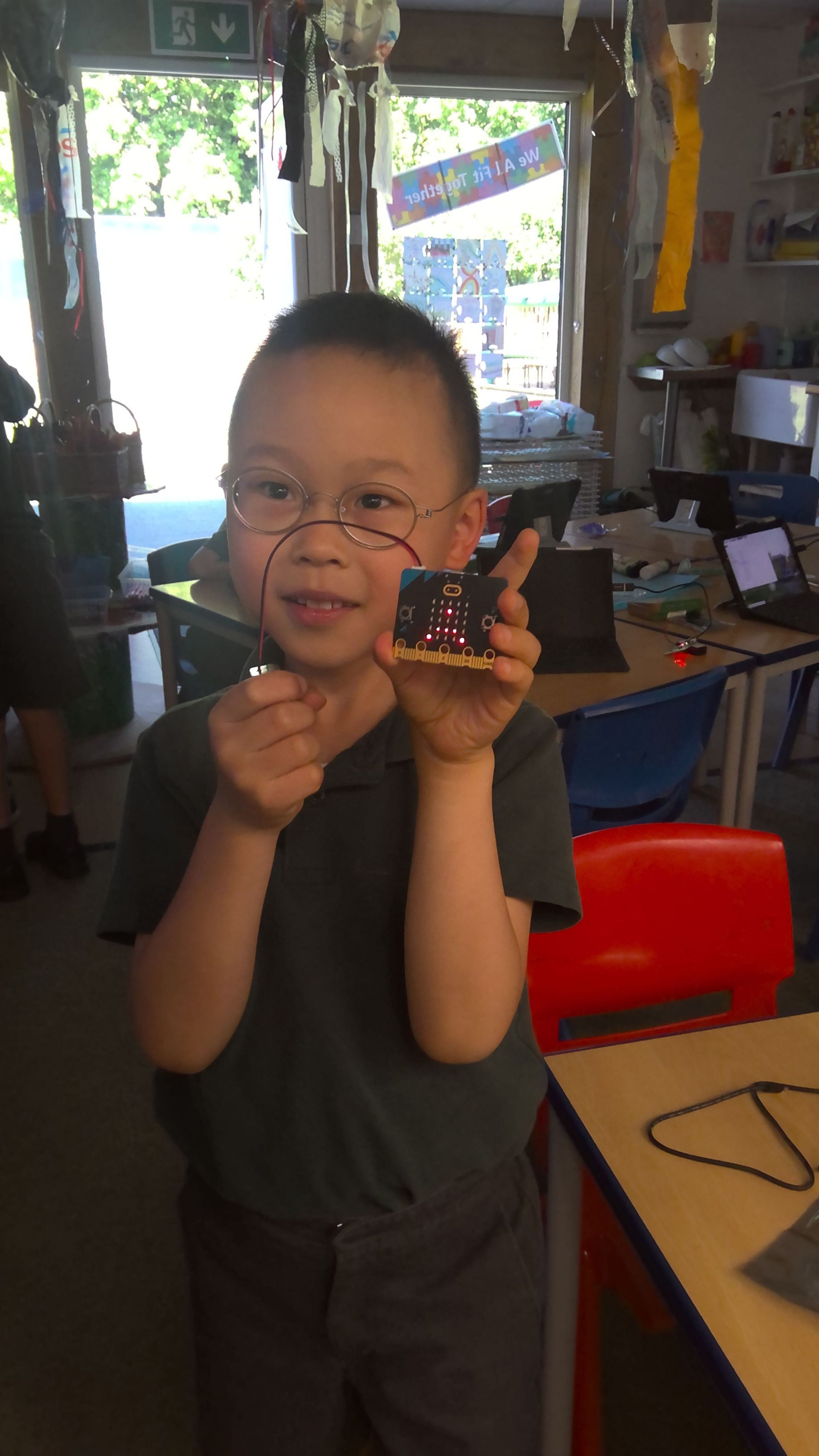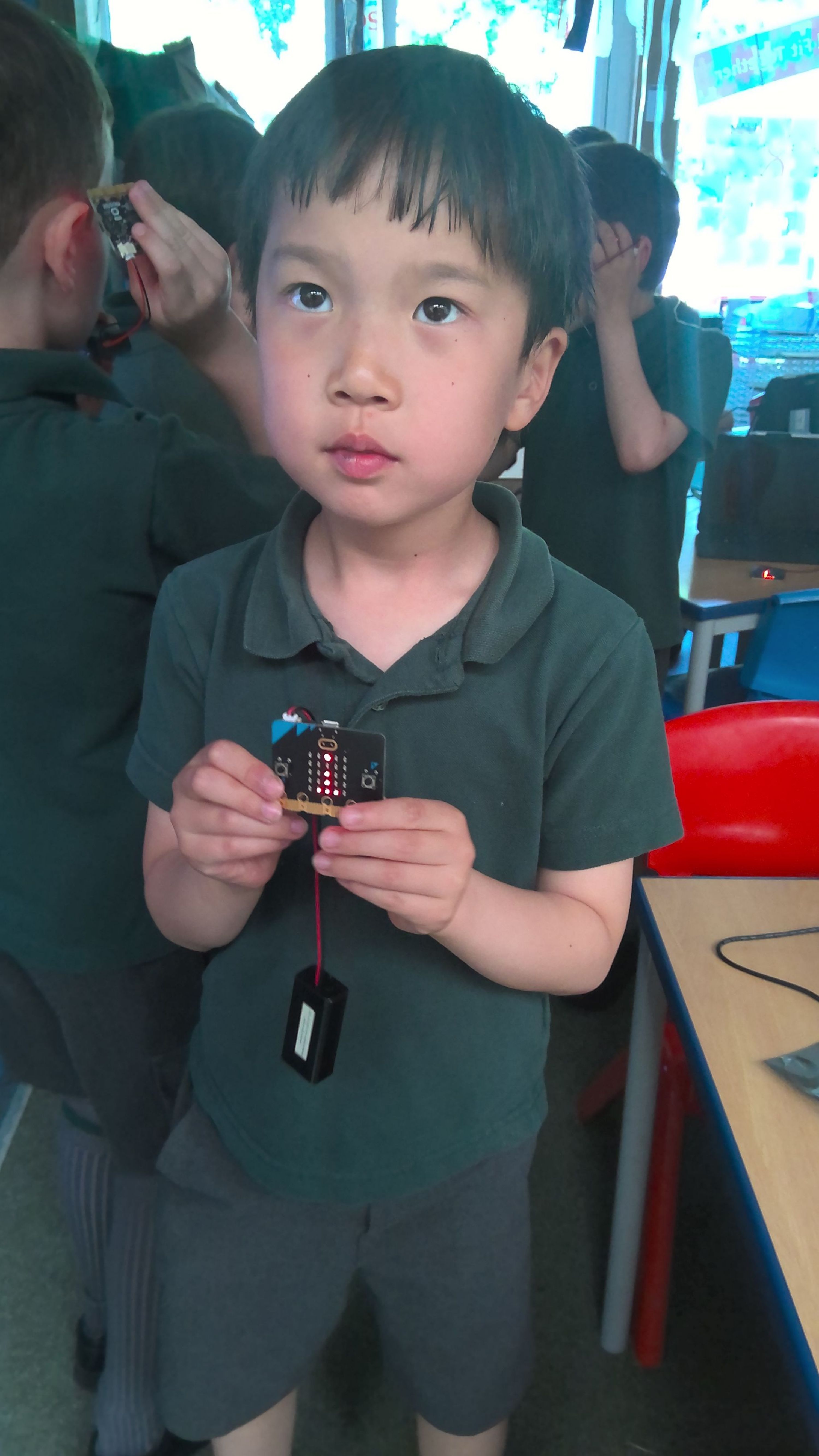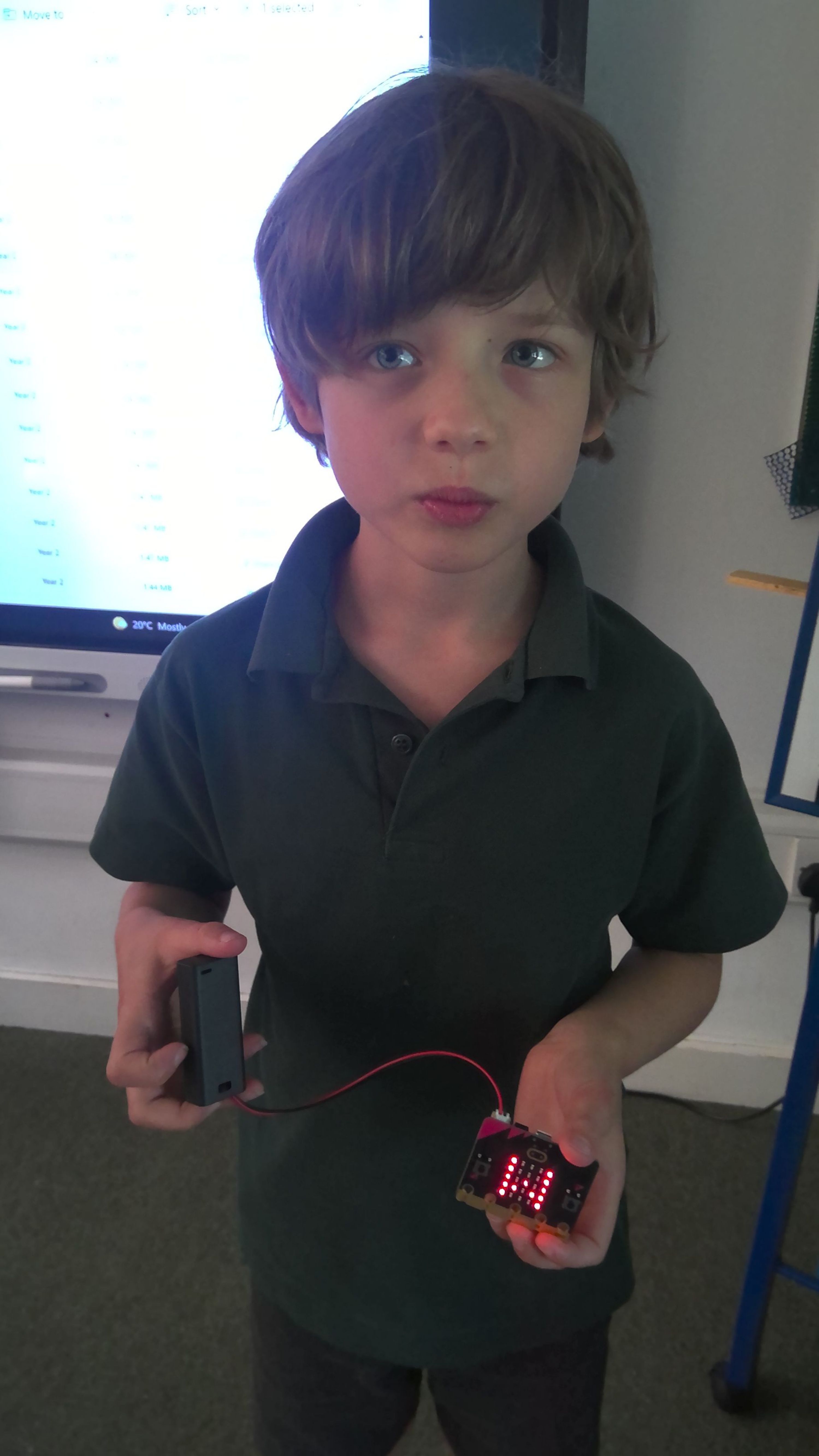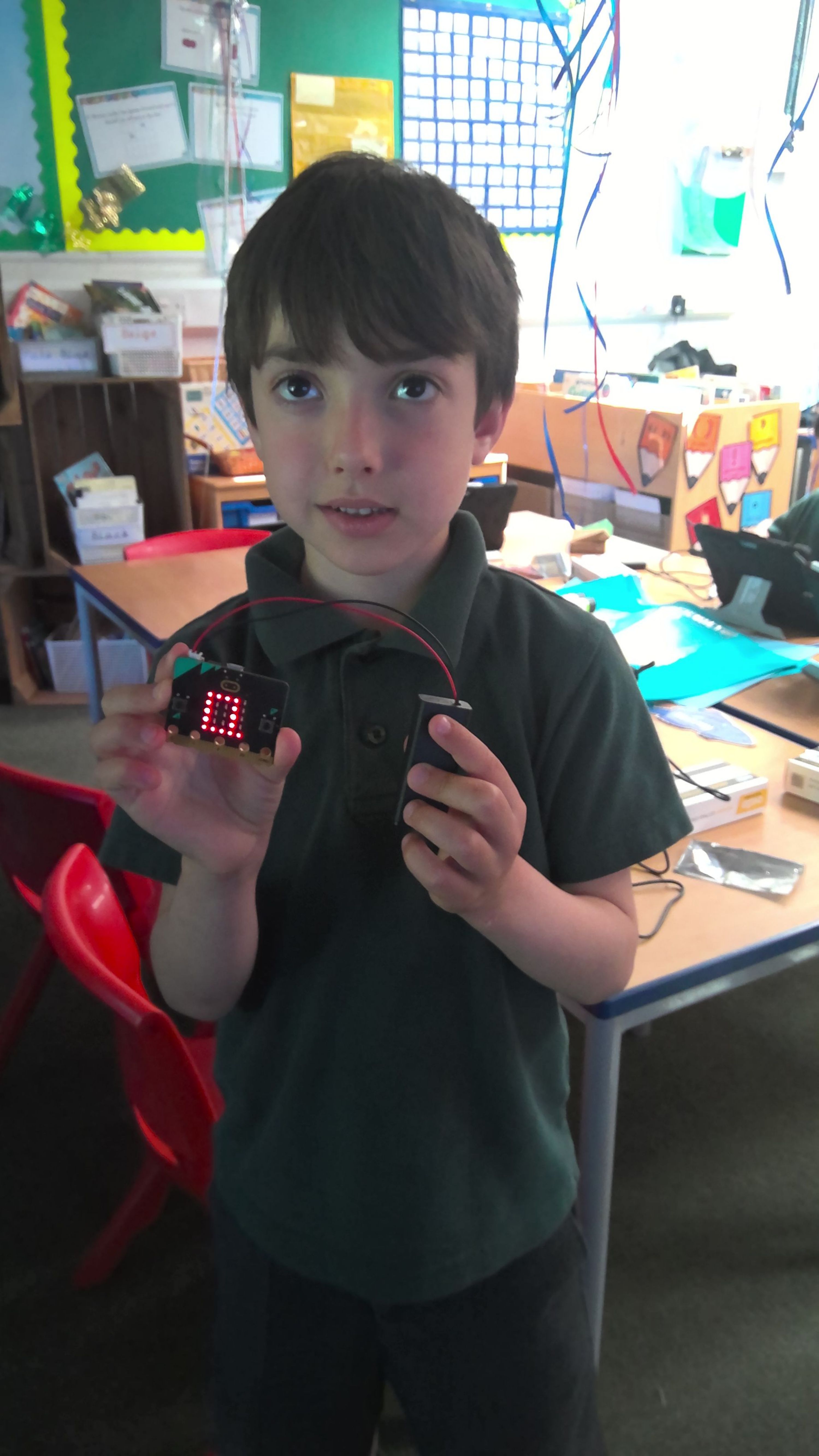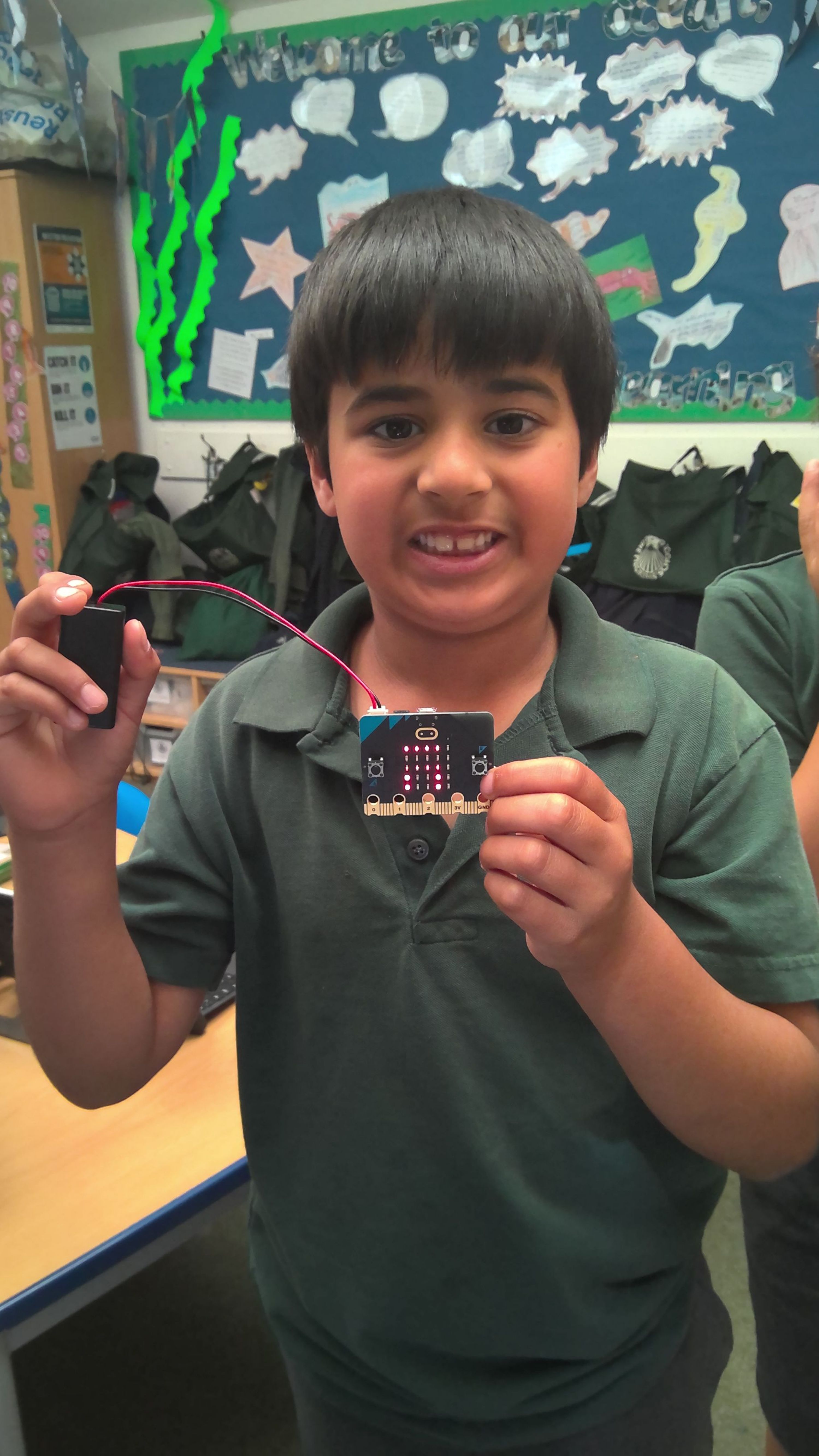 Best wishes for the forthcoming sunny weekend.
Mrs Ford
Year 1
The boys have worked very hard this week despite the hot weather. They were so pleased to have their weekly swimming session where they were able to cool off and make great progress with their techniques and stokes.
Maths has been full of money exploration. The boys matched coins and notes to their values and practised adding up totals looking carefully at each coin to make sure the value was correct for each one. It is easy to think that you have, for example 6p when you have 6 coins but if each coin is worth 2p the value is not 6p, it's 12p. Lots of practise was completed, and the boys became more confident as the week progressed.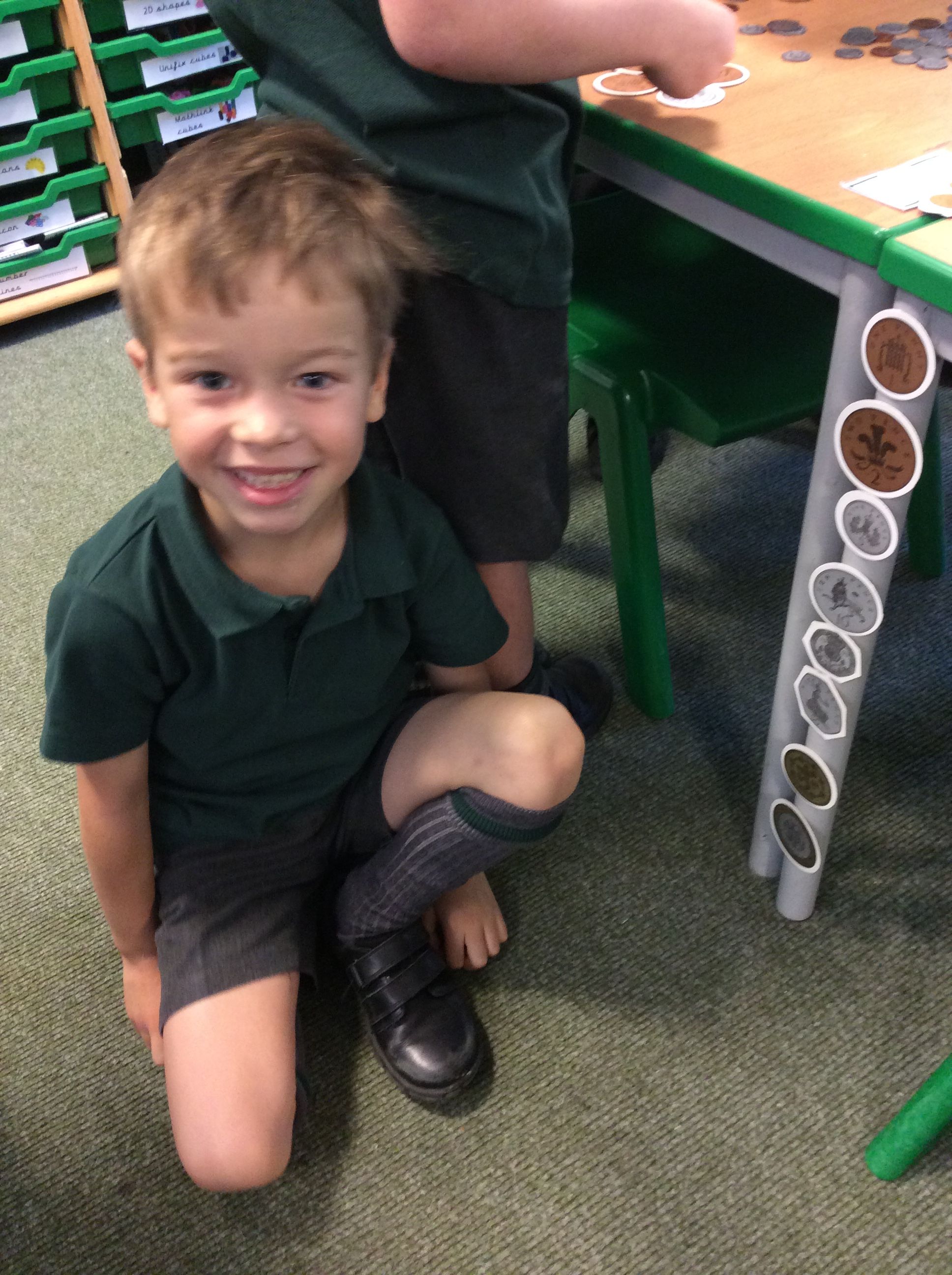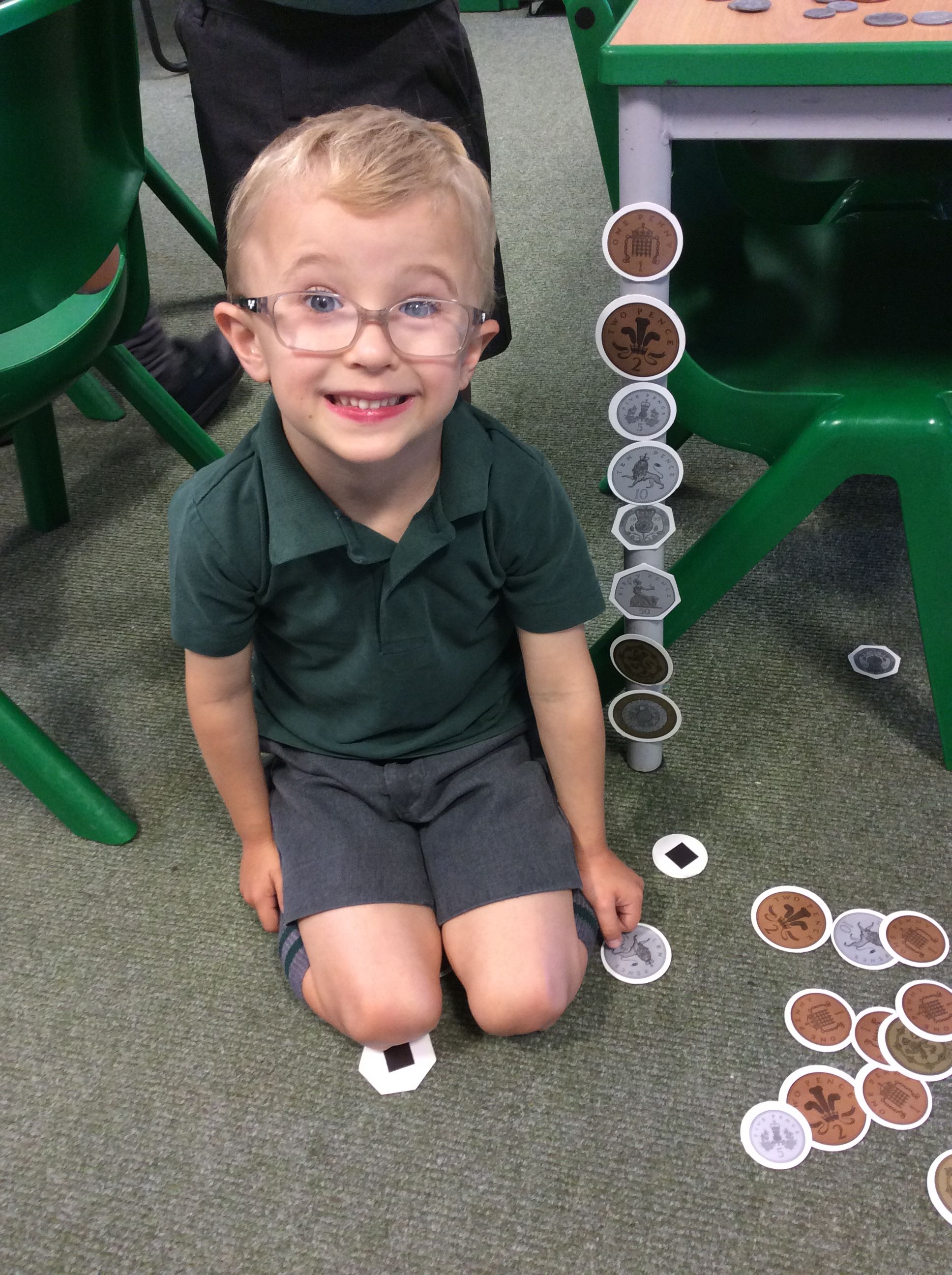 I was wowed this week by the superb perseverance and quality of the Monet seascape paintings the boys produced this week in our art sessions. After practising last week, they really got the hang of the small brushstrokes and created some absolutely fabulous paintings of their own. Each one is individual and carefully painted onto canvas. It is clear to see the style and effects created. I think Monet would have been impressed himself! The boys are looking forward to exhibiting their final pieces at the forthcoming art exhibition in July.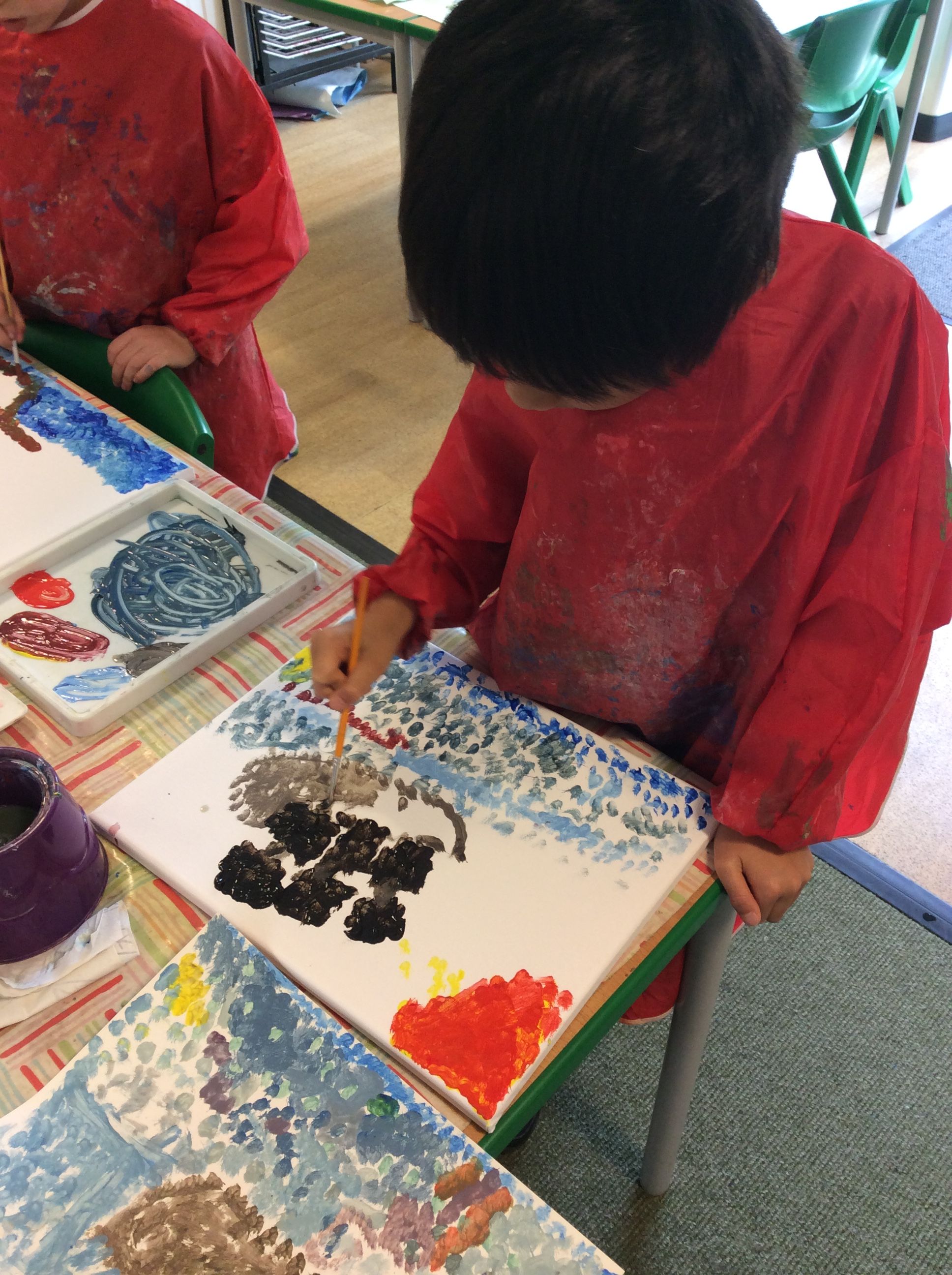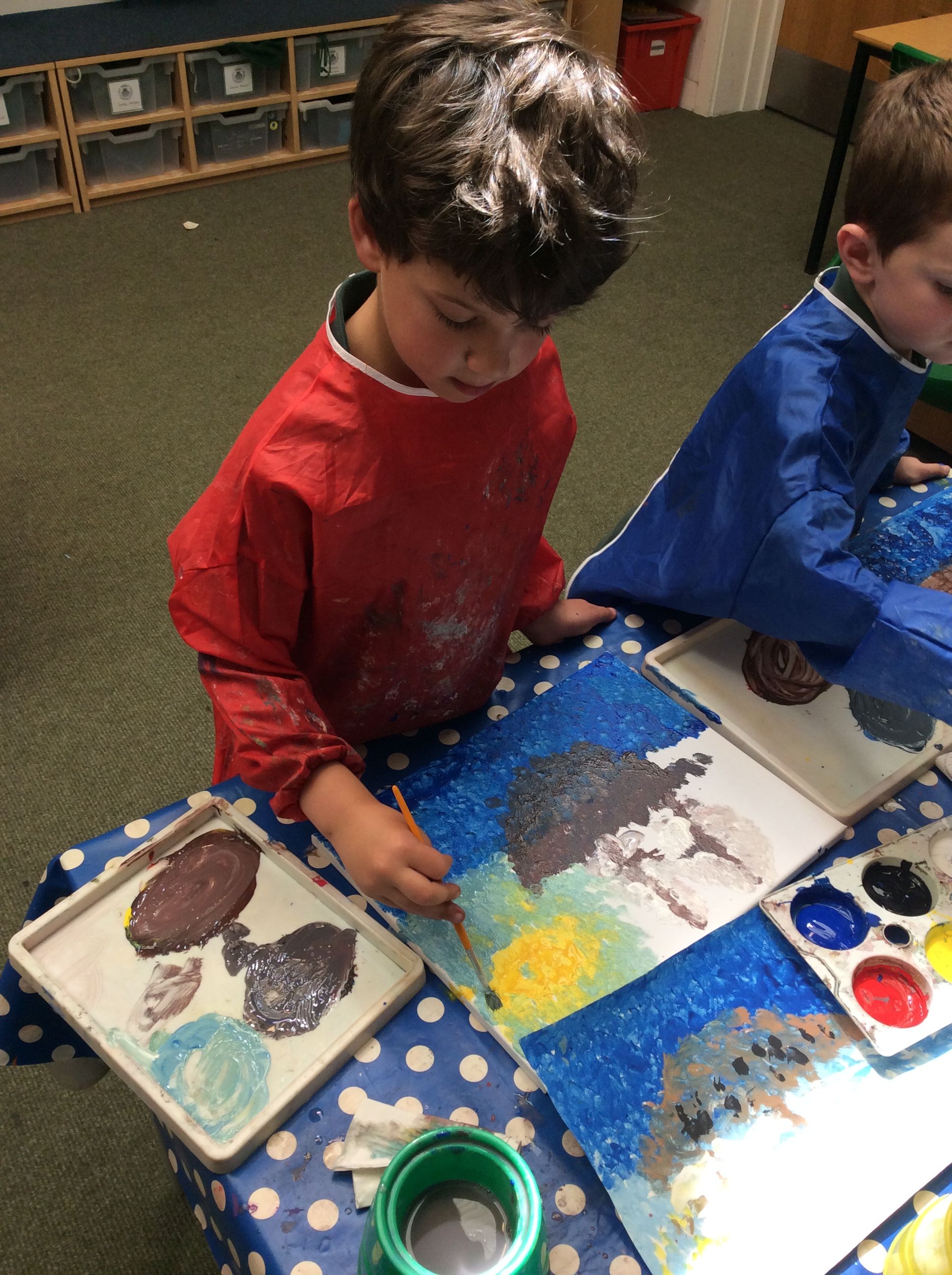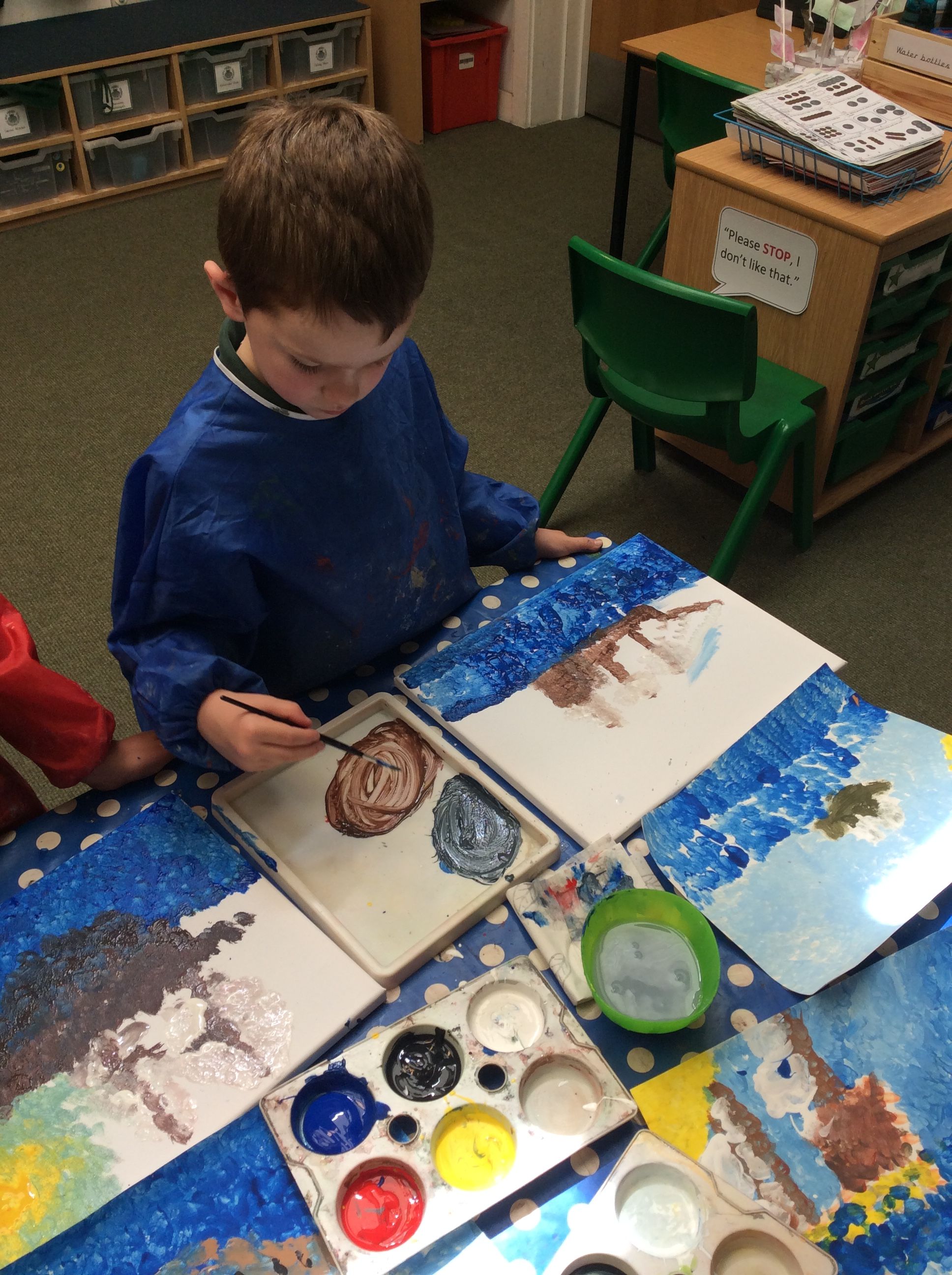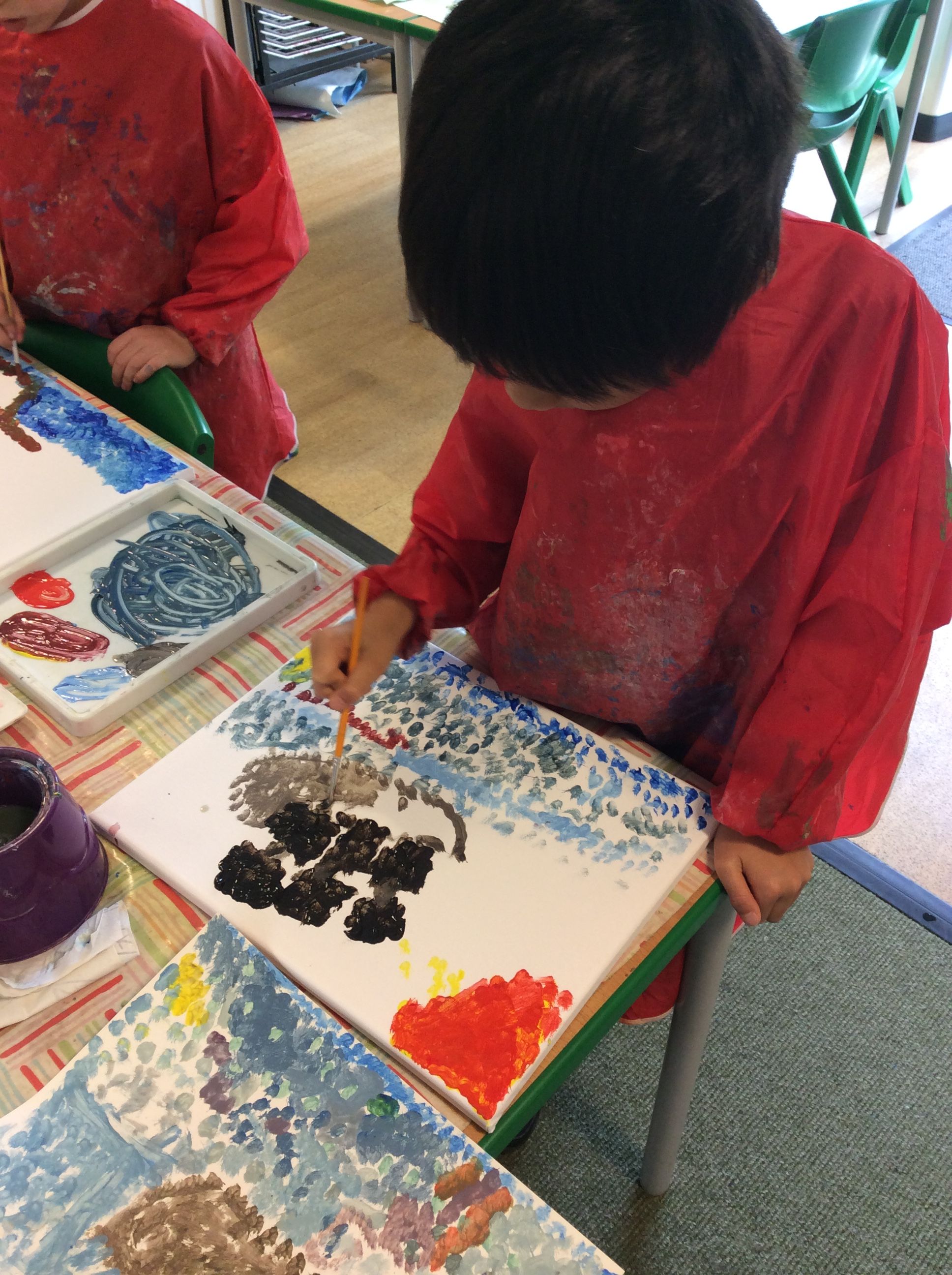 Have a fabulous weekend and let's hope this glorious weather continues.
Mrs Huntley
Reception
The boys have been working hard this week, taking everything in their stride, working through their Maths and English assessment booklets. They have impressed us greatly with their effort and approach to having a go and doing their best. Well done, boys.
We hope you enjoyed hearing about our trip to Marwell Zoo in our Celebration assembly this morning. In case you were not able to be there, here are some of our paintings and writing about our favourite animals.
Mrs Kent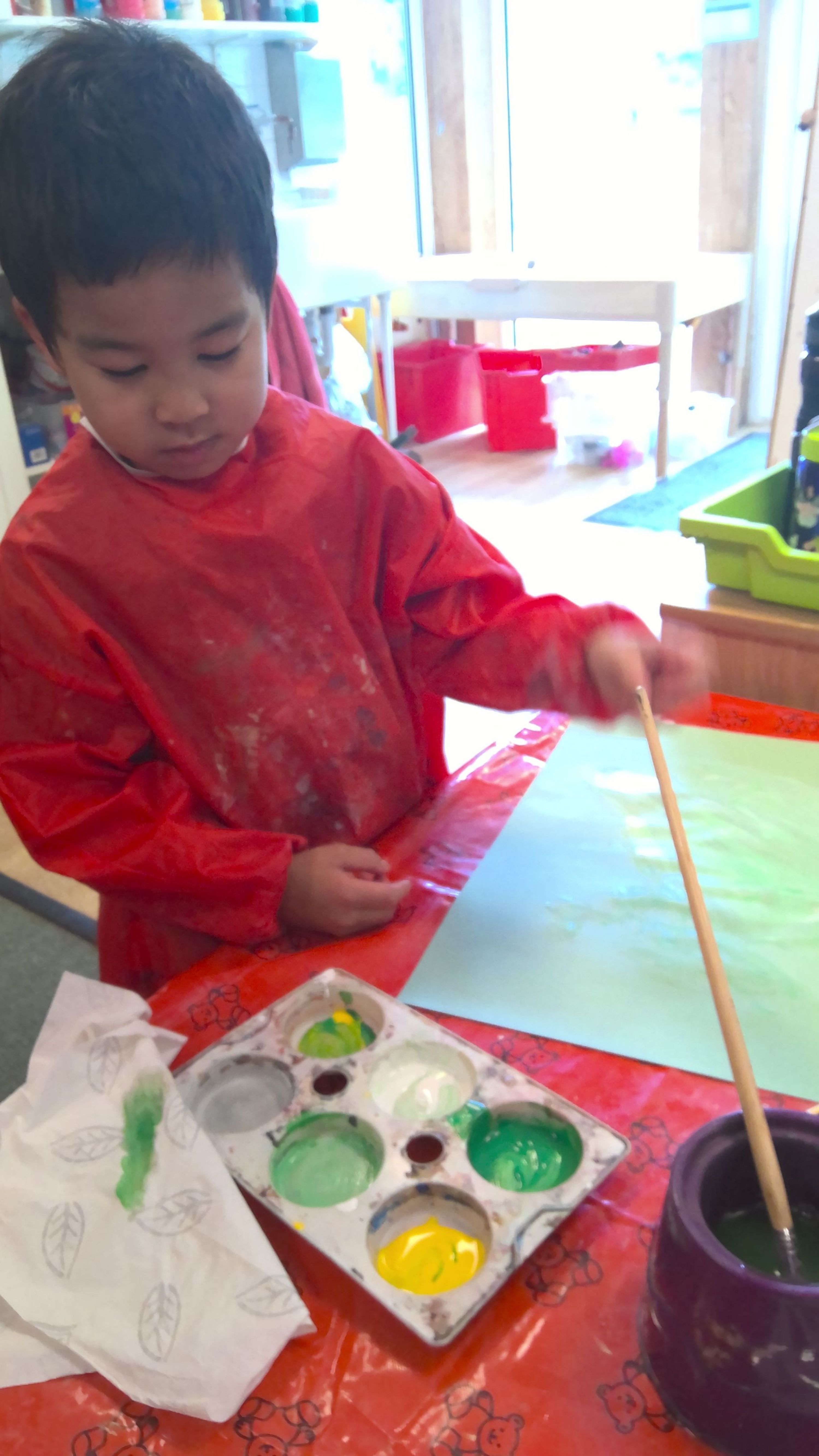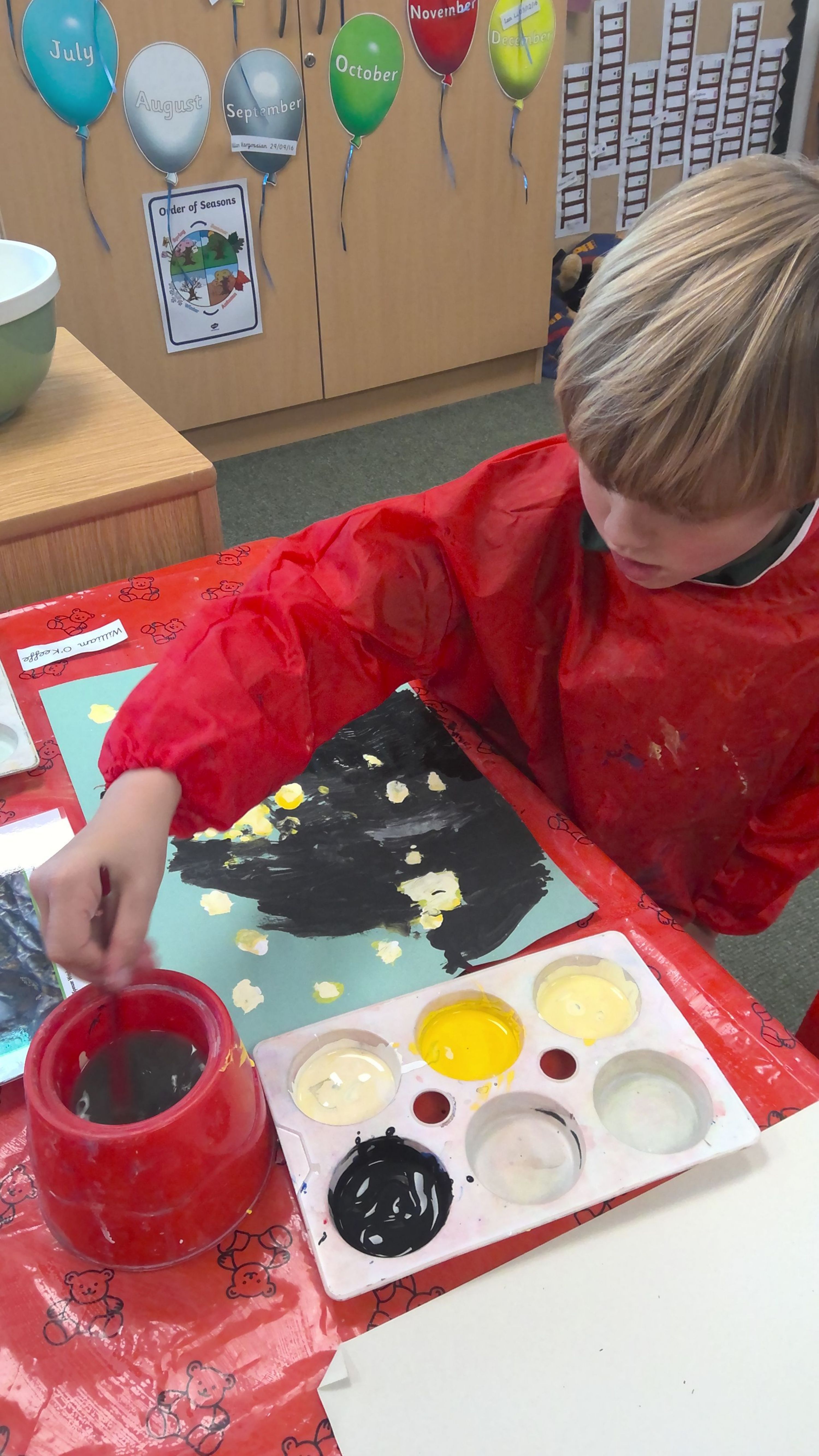 Forest School
Inspired by the story of The Very Hungry Caterpillar by Eric Carle, the boys created their very own menu for our little caterpillar. The caterpillar's food was carefully selected from what was available, and we all agreed that it was probably a more suitable menu for our caterpillar.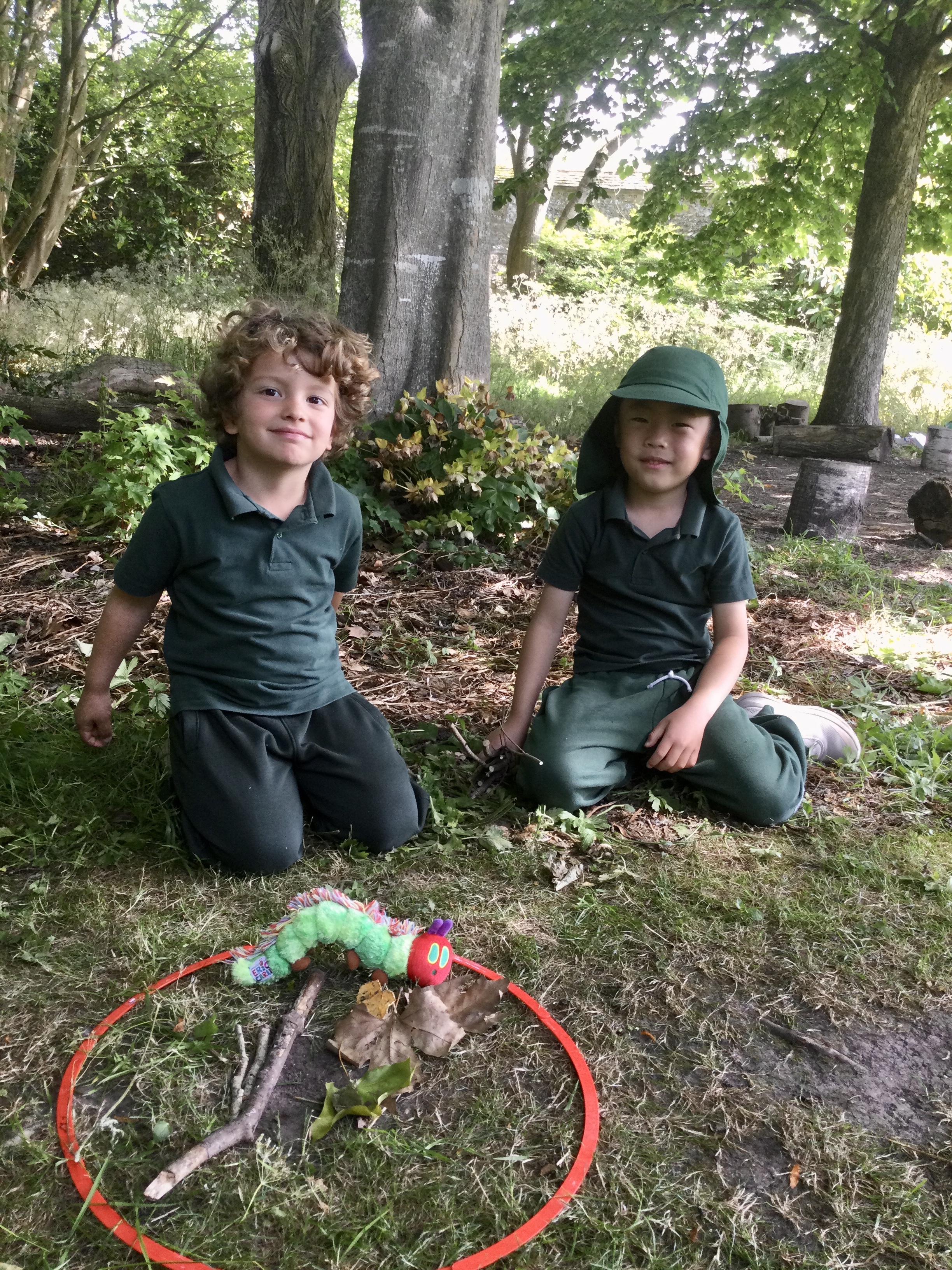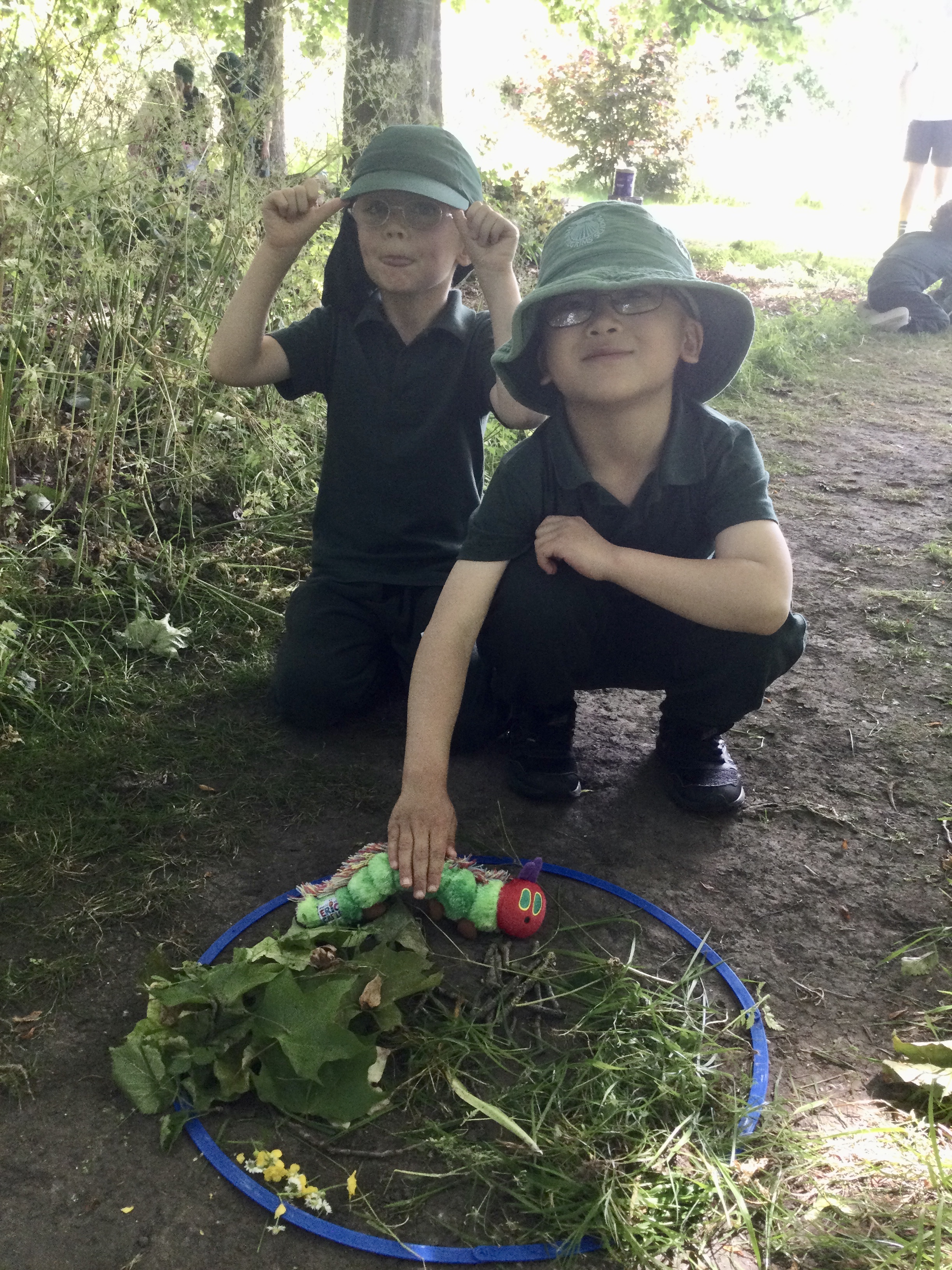 This week Year 1's session was linked to their Science curriculum. We had fun learning about the different stages a plant goes through, and some boys even imagined they were a bee pollinating the plants. The boys then took a closer look at the structure of a flower and carefully dissected the flowers to reveal the different parts. We were also lucky to meet one of the 'Hares of Hampshire'.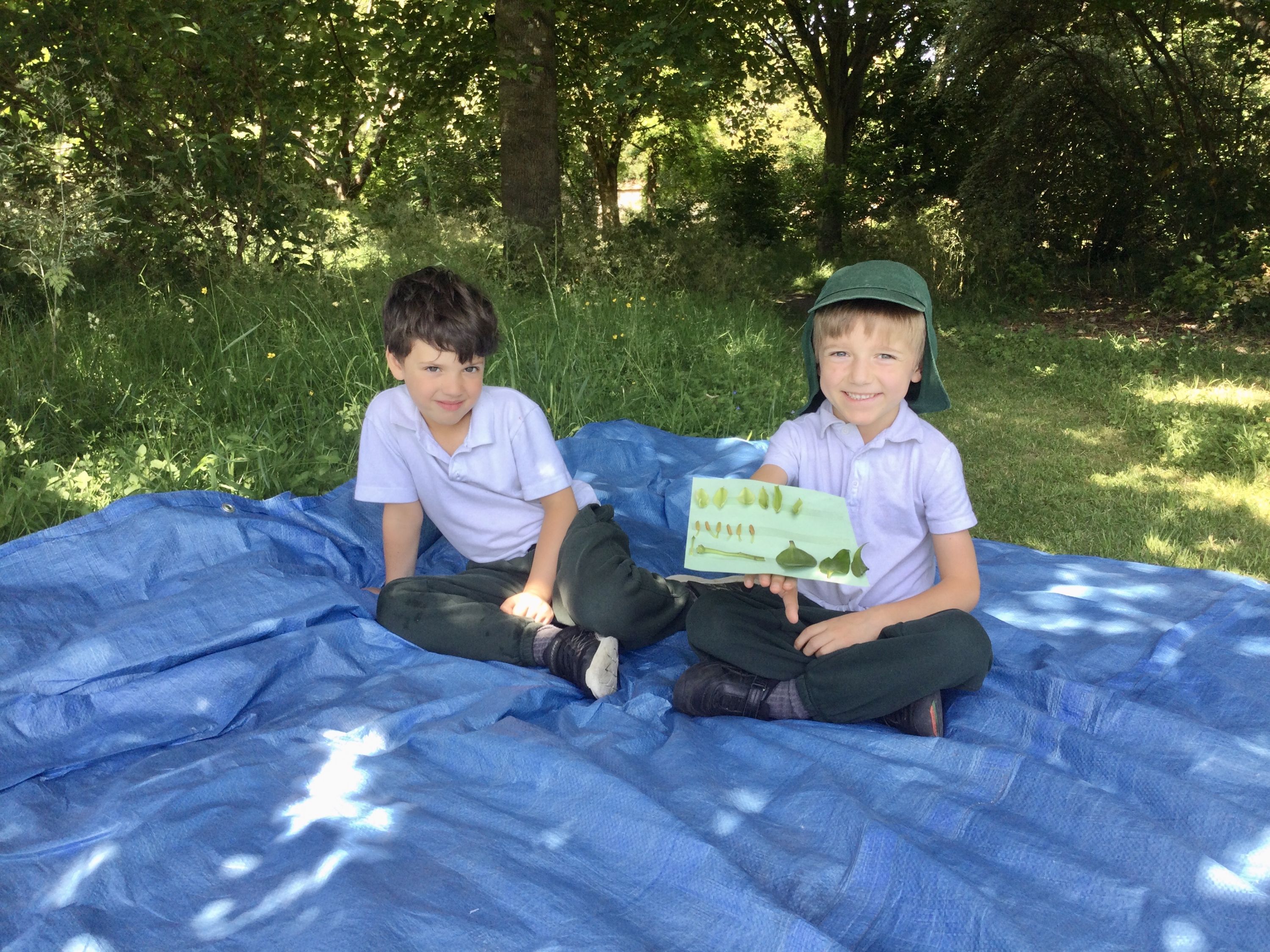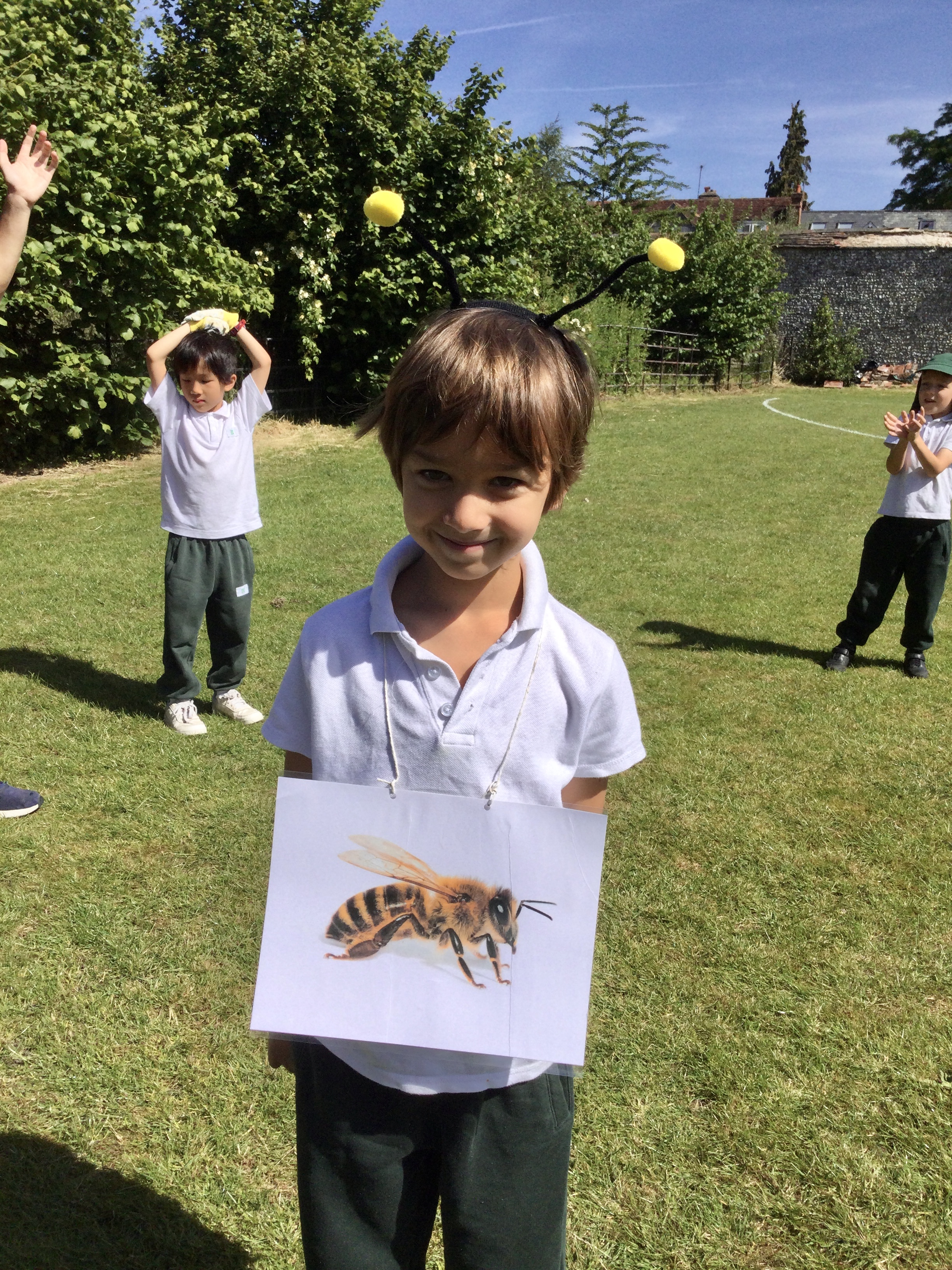 In Year 2 we chatted about the basic needs of animals and agreed a shelter that would protect them from the weather and potential predators was an important requirement for any animal. The boys all chose a small animal from the bag and worked in a small group to create a suitable shelter for their little animal. In free exploration time some boys had a go a drilling whilst some boys learned to weave using a Nordic sling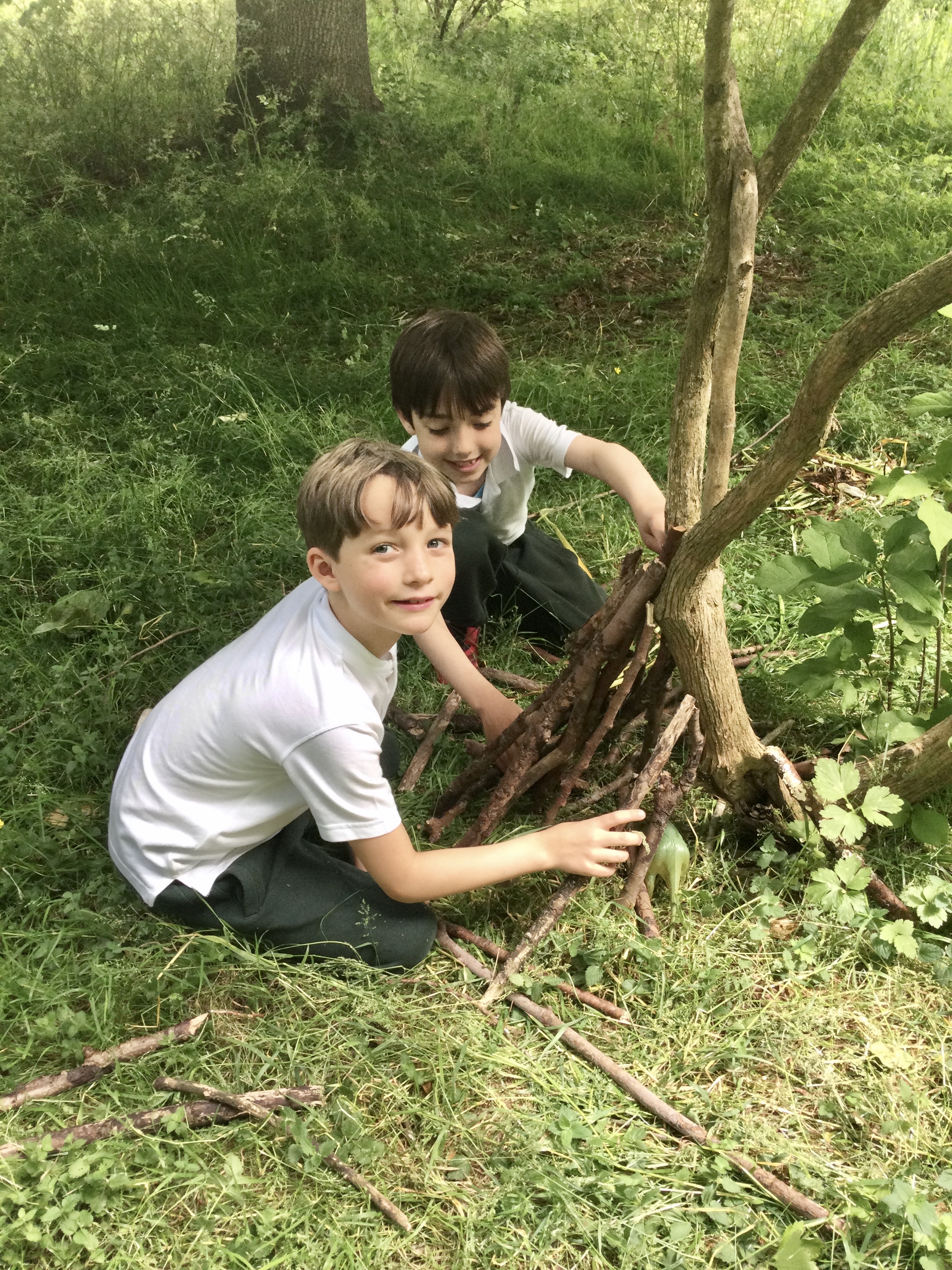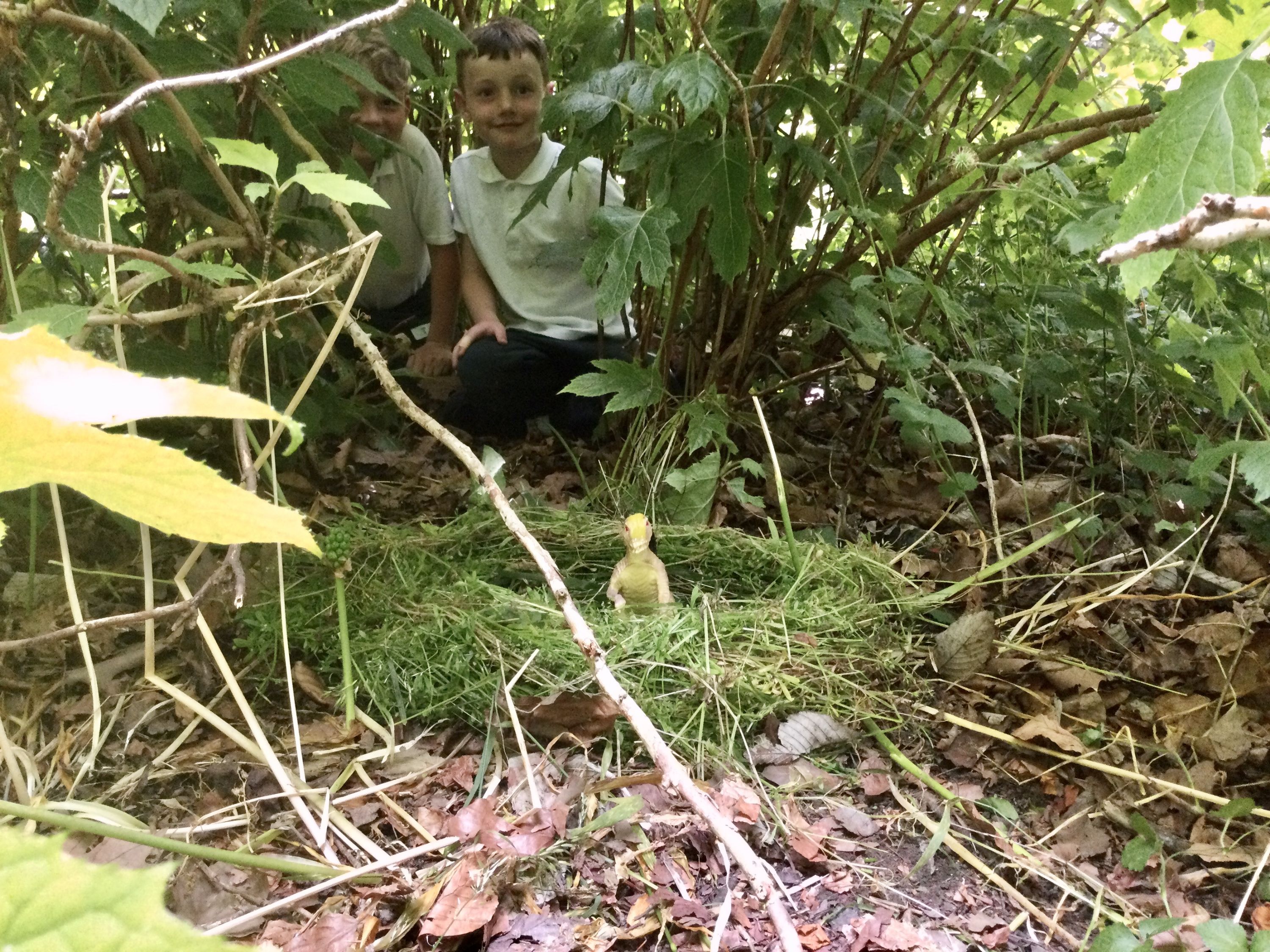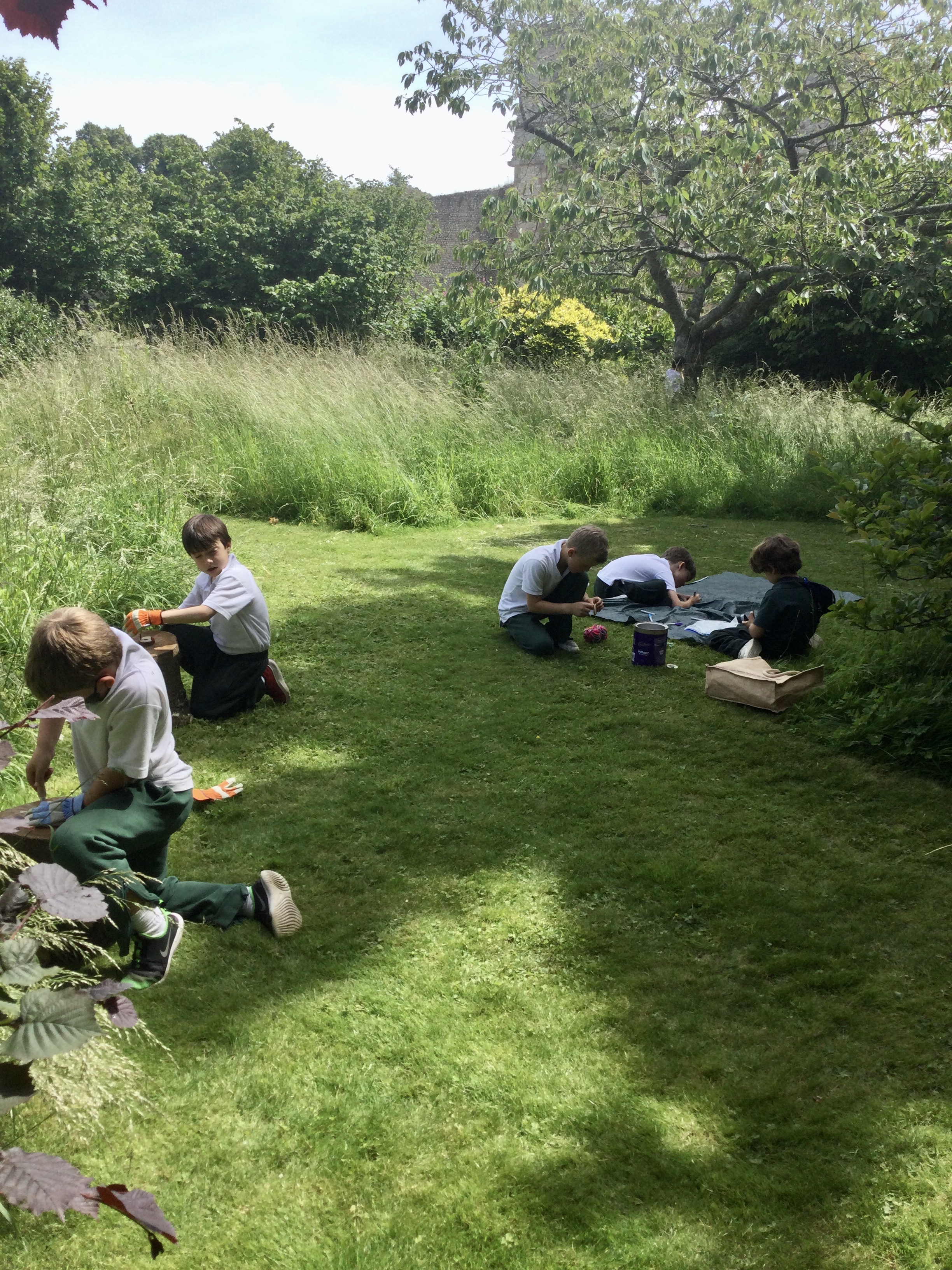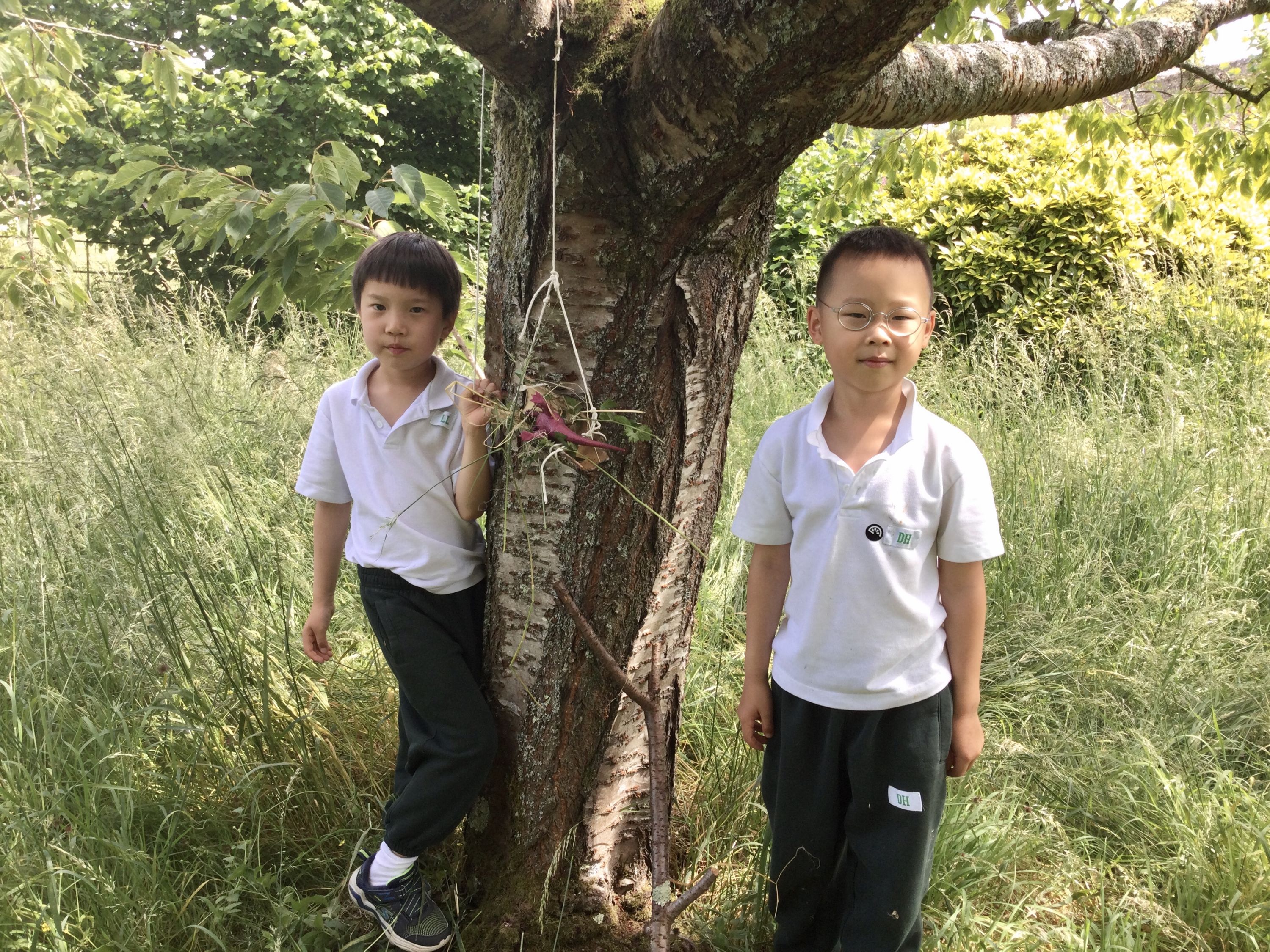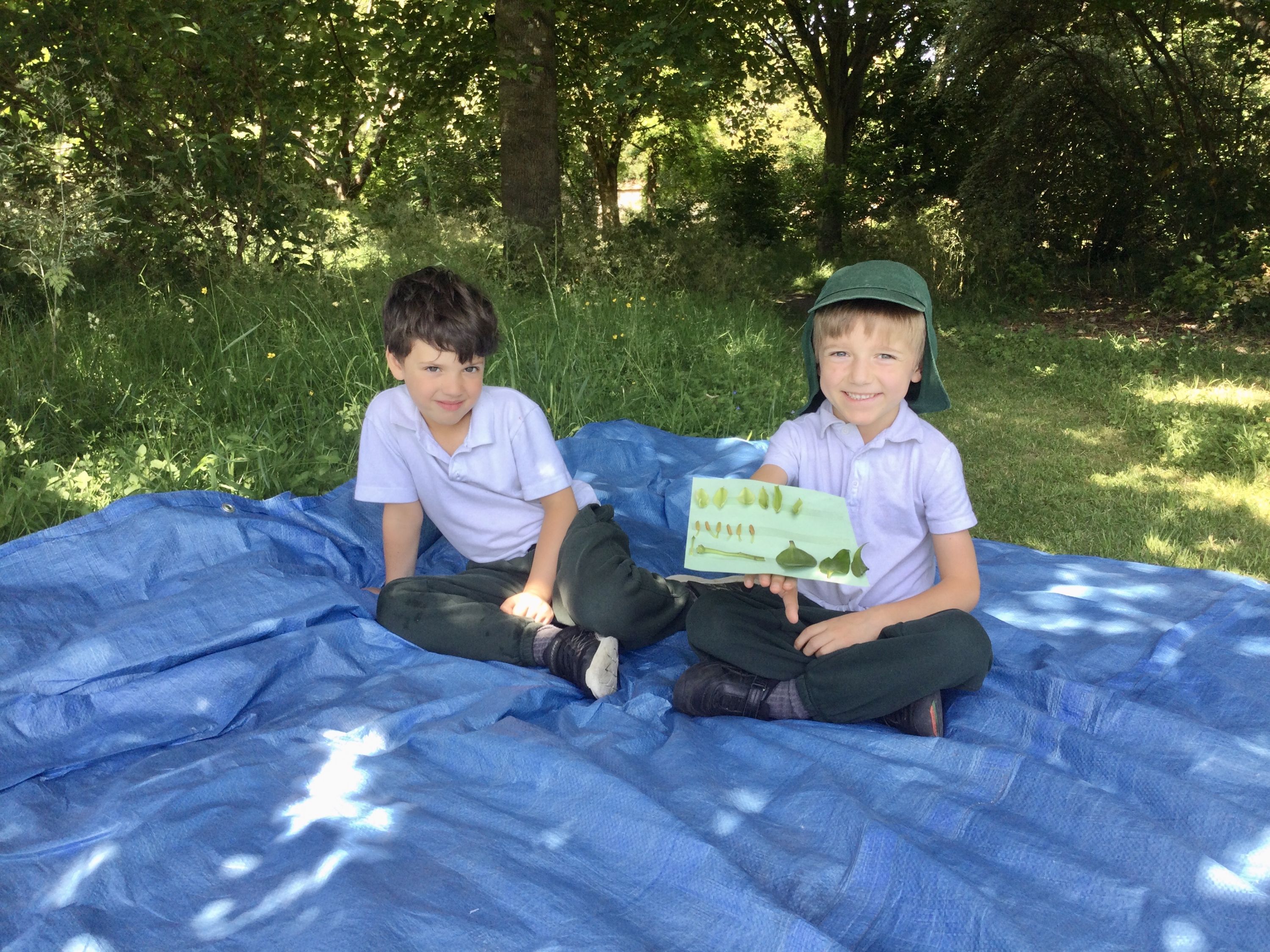 Mrs Walker