Quirister instrumental concert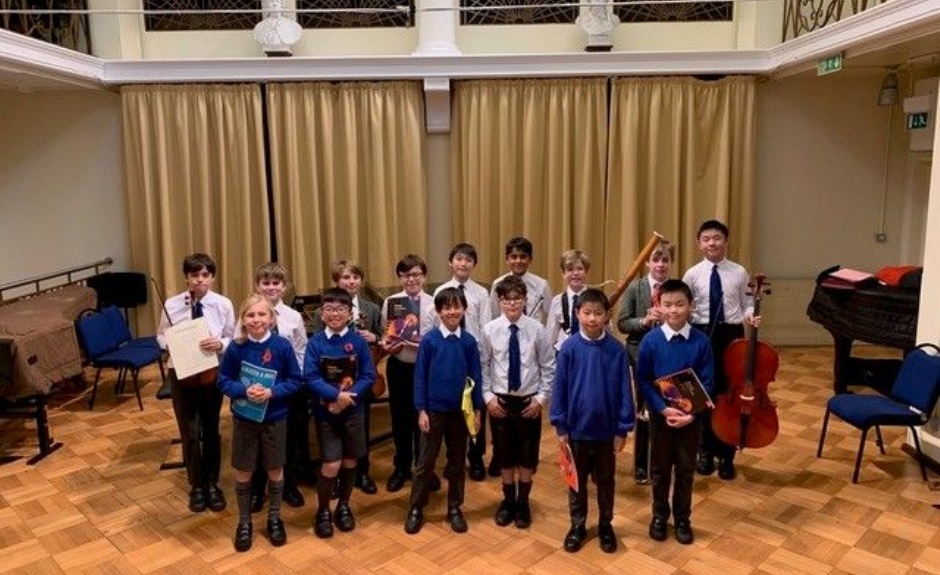 The regular instrumental concerts are highlights of the Quirister musical journey. This one was particularly welcome as the previous one had been in Spring term, so seemed a long time ago.
Mr Ionascu opened proceedings with a warm welcome, before the boys showed their talents on a multitude of instruments, from piano and violin to bassoon, cello, trombone and flute. They all played with energy, enthusiasm and musicality.
Some had only just started on their instruments: a particular mention for Caspar, who had had only one and a half lessons on the piano! Older boys were performing up to Grade 7 level on two instruments. All the performances were hugely applauded by their peers and family.
The boys were wonderfully accompanied by Messrs du Plessis and Burton. This was Mr Burton's final Q concert, and he was thanked for his many contributions and help to the boys over the years.
It is always wonderful for parents and boys to see the boys' progress, and we are all very much looking forward to the next instrumental concert in the Spring.
Anish Dhital
Q Parent