Year 5 visit Sherborne for a 'Cracking the Code' day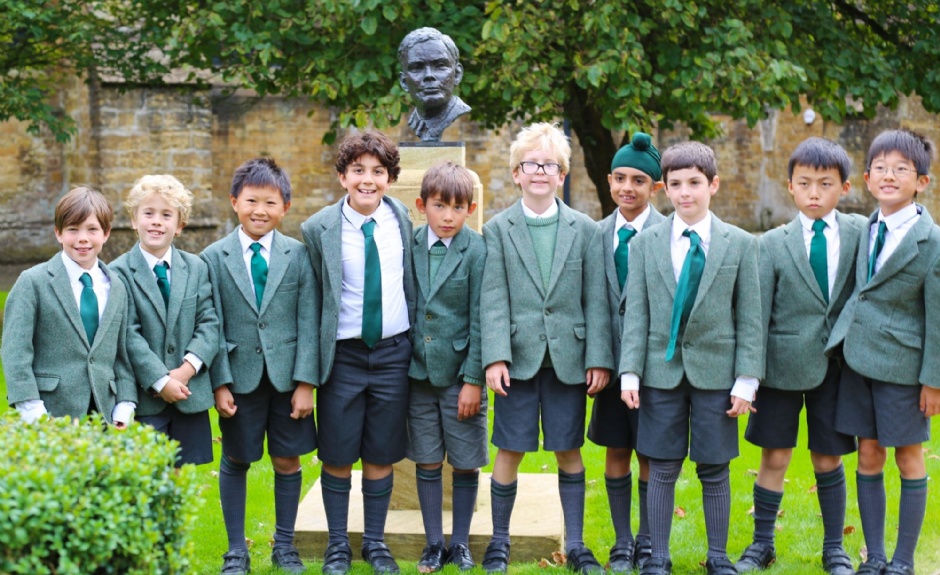 On Thursday, ten Year 5 boys headed to Sherborne for a 'Cracking the Code' activity day. The day was split into four subject-based sections: Maths, Humanities, Science and Languages.
The morning was based at Sherborne Girls School where the boys had the opportunity to learn about ciphers in Maths, using their knowledge of prime numbers to help crack a code followed by global general knowledge and map skills to solve a puzzle and unlock the star. Once these two problems were solved, we headed to Sherborne School, where we were treated to a delicious roast lunch in the dining room halfway through the day, alongside the Sherborne boys. Our boys' eyes widened when they saw how big the sixth form boys were, and how much they ate! An absolute treat during the lunch break was to bump into some 'Old Pilgrims', particularly some of our most recent leavers, who were all keen to tell us how much they were enjoying their new school and wanted to hear news of Pilgrims'.
After lunch, the boys learned about the code that is DNA, and then had an opportunity to extract DNA from a strawberry using a combination of shampoo, salt and ethanol, before they finally, in the space of 10 short minutes, learned how to count to over 3000 in Bambara, a language spoken in Mali, West Africa by following the code and pattern that the numbers created.
Throughout the day, the boys acquitted themselves extremely well. The challenges were tough and really got them thinking and exploring different ideas. They worked well in groups, both with each other, and pupils from the other visiting schools. Numerous senior staff from Sherborne School and Sherborne Girls commented on how impressed they were with our boys' knowledge and application. We finished the day in front of their bust of Alan Turing, a goodie bag before then the long bus trip home. On the bus ride back, I could hear snippets of various conversations that the boys were continuing from some of the problems they had encountered during the day. A brilliant day was had by all.
Miss Becca Higham
Deputy Head Academic