How do you define success?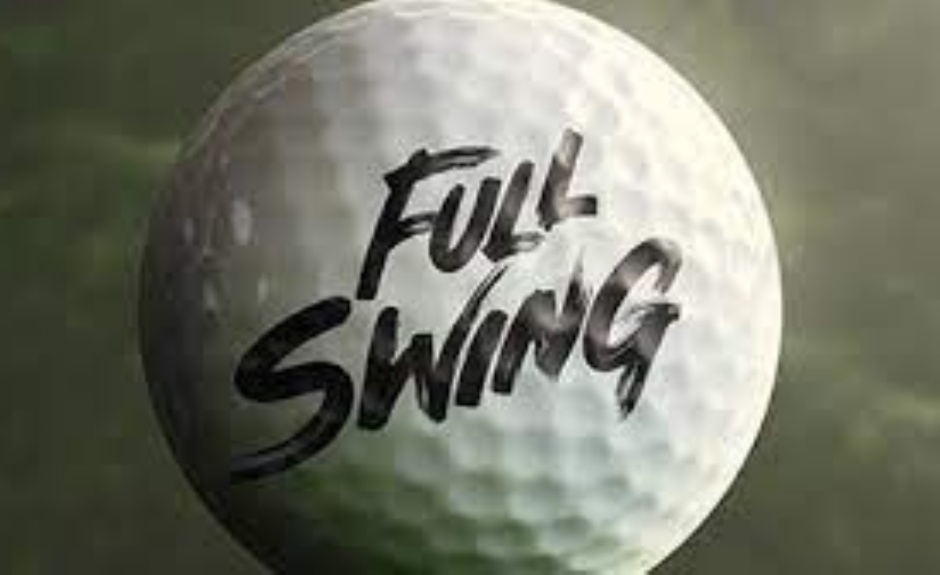 After the completion of the inspection last week, I felt the need for a bit of a break, so I took some time last weekend to get stuck into a Netflix series that I have been very keen to watch: Full Swing. This is a brilliant documentary following players on the golf PGA tour during 2022; I gorged myself on four episodes in just a little over 24 hours!
Golf may not be your thing, but this is a very cleverly curated series, and I recommend it to even those with little knowledge of the game. Each episode has a 'theme', and the golfers and their experiences are a cipher for larger truths. For example, the first episode, called 'Frenemies' follows pros Jordan Spieth and Justin Thomas as they deal with their long-standing friendship, and inevitable rivalry; it is interesting stuff.
The most interesting to me so far is the second episode, called 'Win or Go Home', which explores the approach to winning followed by two of the pros on tour; Brooks Koepka and Scottie Scheffler, specifically as they prepare for The Masters, probably the biggest competition in golf. Koepka experienced a lot of success at the start of his career but has recently struggled to live up to his early promise. It is clear that he is a very committed and intense individual, but the viewer can't help but realise that his 'winning is everything' approach isn't helping him. It seems that he defines success (as a person and as a golfer) solely on winning; this is a man after all, who has built a trophy cabinet for titles that he is yet to win. Compare this to Scottie Scheffler, who appears to take a more measured approach to winning. At one point he sagely observes that it is important not to take bad rounds home to ruin the rest of his evening. He says: "I'm not saying that I need to win this amount of tournaments, or need to win this tournament now, or do this certain thing; it's just I'm going to try to get a little bit better, show up at a tournament and try and do my best." The key is that he seems to realise how lucky he is, and genuinely enjoys what he does: "From when I was a kid, I always dreamed of playing on the PGA tour, so I try to enjoy it as much as I can; it is very, very fun." Another piece of wisdom from Scottie is: "I've never been much of an expectations guy. For me, it's just about working as hard as I can, and everything after that isn't up to me." I don't want to spoil the ending of the episode, but you might be able to guess who won the Masters last year. I don't think it takes much to recognise what we as educators, and the boys as learners, can take from this episode.
The producers of the series could not have expected to get so lucky, in that they were following the players when news of the breakaway LIV golf series began to leak out. [LIV Golf is a professional golf tour financed by the sovereign wealth fund of Saudi Arabia.] The third episode called 'Money or Legacy' focuses solely on Ian Poulter. Poulter is a bit of a legend; 'The Postman' (he always delivers in the Ryder Cup) is a hero of that tournament and one of my favourite players. Watching him wrestle with the dilemma of being offered such a big deal, at his stage of career, is fascinating. Should he take the money, and all that entails, doing what is best for his family, or worry about his legacy? What about where the money is coming from? I can't say that I agree with his decision to join LIV, but I can say that I understand it more now. It is a complex issue. All I will say is that I hope that he is one day forgiven and will be able to take his place as a Ryder Cup Captain – no-one deserves it more.
Finally, I have a new hero. Episode four, 'Imposter Syndrome', follows Joel Dahmen, a 34 year-old journeyman golfer who has finally made it on to the tour and seems unsure that he really belongs there. Your heart can't help but go out to his self-effacing and sometimes amusingly relaxed approach (which many think, including this watcher, is a defence mechanism for a very talented and committed guy). His story is heroic in its own way, and it seems I have a new favourite to cheer on at the majors this year.
I look forward to the next four episodes and suggest that, if you find yourself with a little time, this is a series well worth the effort. It has much to tell us about life.
Alistair Duncan
Interim Head