Pilgrims' Year 6 and 7 Speech Finals
It was a real privilege to witness the Year 6 and 7 Public Speaking contests this year, not least as this is the first time in two years we have had the opportunity to host it live. There was confidence in abundance, clarity of diction, stage presence and passion.
Standing up to speak in front of a large audience is not at all easy and I have known many adults who have quailed at the thought or simply refused to stand up and be judged. Yet here were a host of Year 6 and 7 finalists for whom the stage held no fear. The choice of topics was fascinating and varied. They ranged from lesser-known naval battles to African wild dogs to veganism to Alan Shepard. There were also talks on James Bond and the sinking of the Bismarck.
Thanks must go to Dr Alex Latter, from Winchester College, who presided over the speeches this year. Judging it cannot have been easy at all! These pupils have really set a high standard for future finalists, and frankly they all deserved a prize.
However, in the end the Year 6 winner was Arthur H who spoke eloquently and with passion on proboscis monkeys. The Year 7 winner was William G who presented an entertaining talk on Mexican culture, with a hard-hitting message.
The overall winner was Harry H whose talk on 'Death by PowerPoint' was riveting. He took command of the stage, rarely used his cue cards and engaged the audience fully throughout – with the help of his friend, Fred (the skeleton!). I have sat through many an INSET at which the speaker could use this advice! Harry spoke with a real intensity and engagement that I have rarely heard from speakers much older than him. Well done, young man!
My thanks to all the finalists for a wonderful afternoon. It was an absolute pleasure to listen to each and every one of you.
Public Speaking is alive and well and thriving at Pilgrims'!
Miss Adkin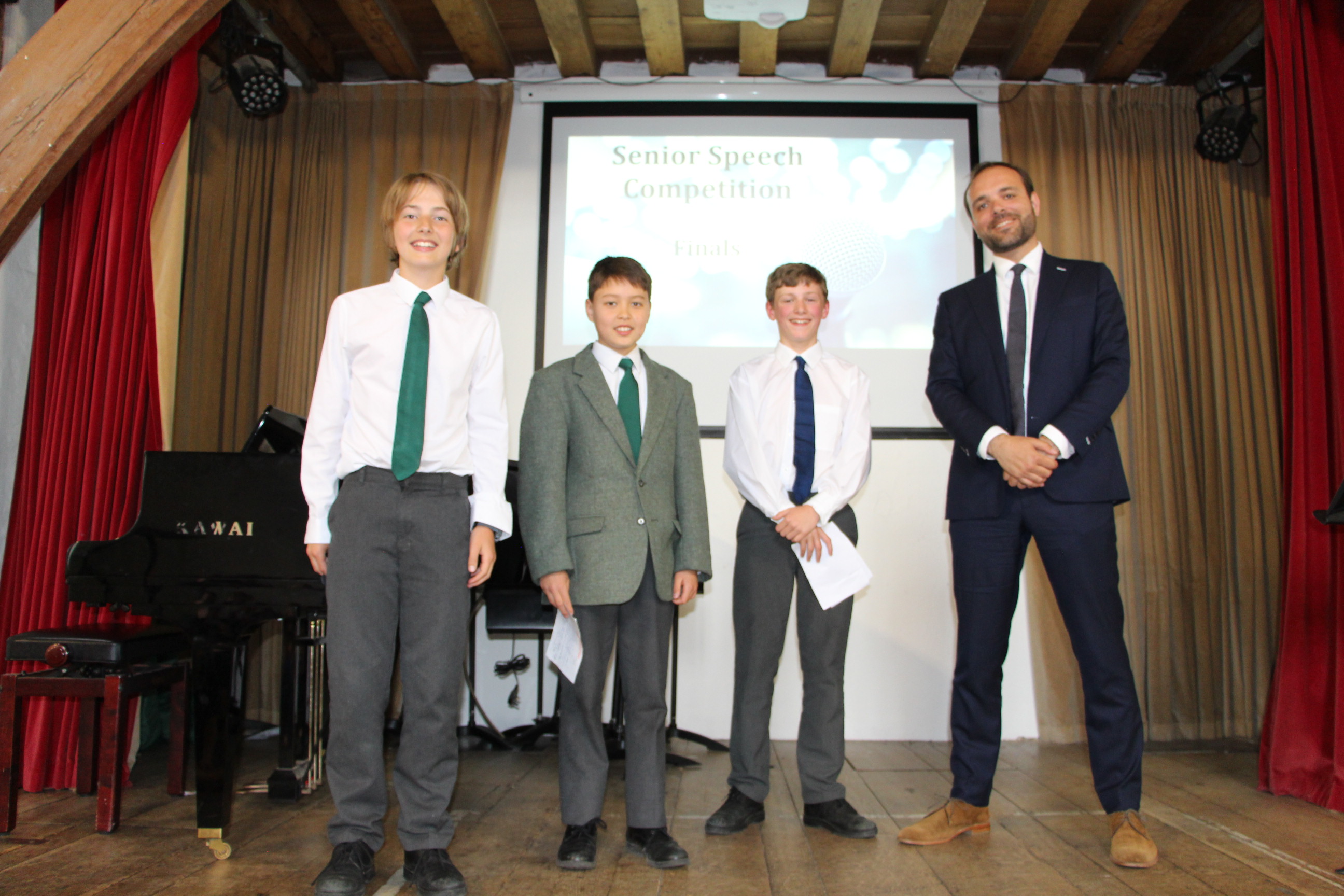 List of Finalists (can also be downloaded from green bar below)