Spotlight on... Model aeroplane club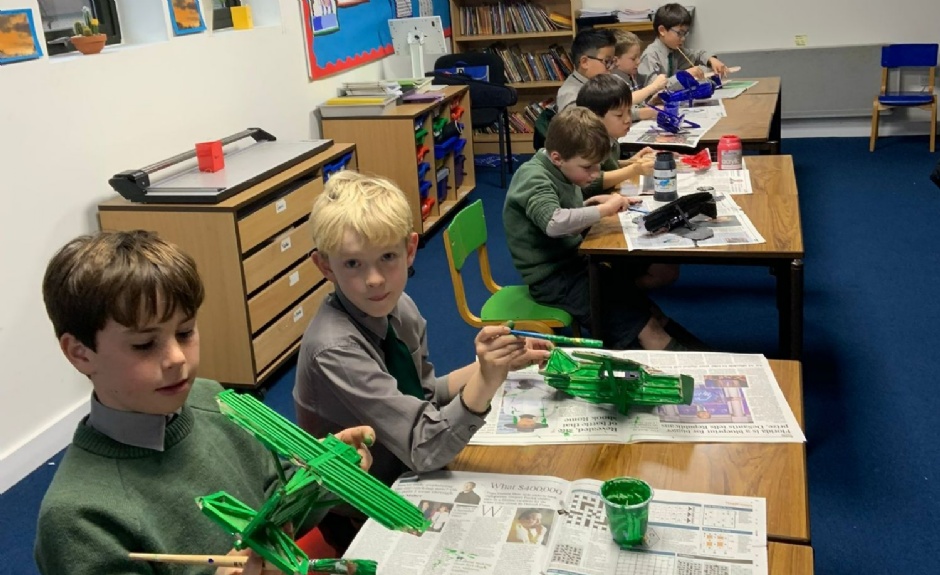 Enjoyed by many, the Pilgrims' Aeroplane Club is a fun extra-curricular club providing the opportunity to build and paint a balsa wood monoplane.
Measuring and cutting over a hundred separate pieces of wood, the boys then carefully glued each one in place. On completion, they cut out and folded it to form the fuselage. Wings, tail and wheels were added, followed by careful painting.
Pilgrims' Aeroplane Club (PAC) is a great confidence building activity, as the project progresses. The level of concentration is incredible - not a sound, bar the gentle sawing of wood. On completion the boys smile from ear to ear with pride.
Comments from Year 5 boys about this wonderful after school club:
Greatest Commoner, I wish we could do it more often. GREAT fun, I've never concentrated so hard!
PAC is SO inspiring and incredible fun. I love it.
Hilary Richardson
Year 3 Teacher