The Engine Room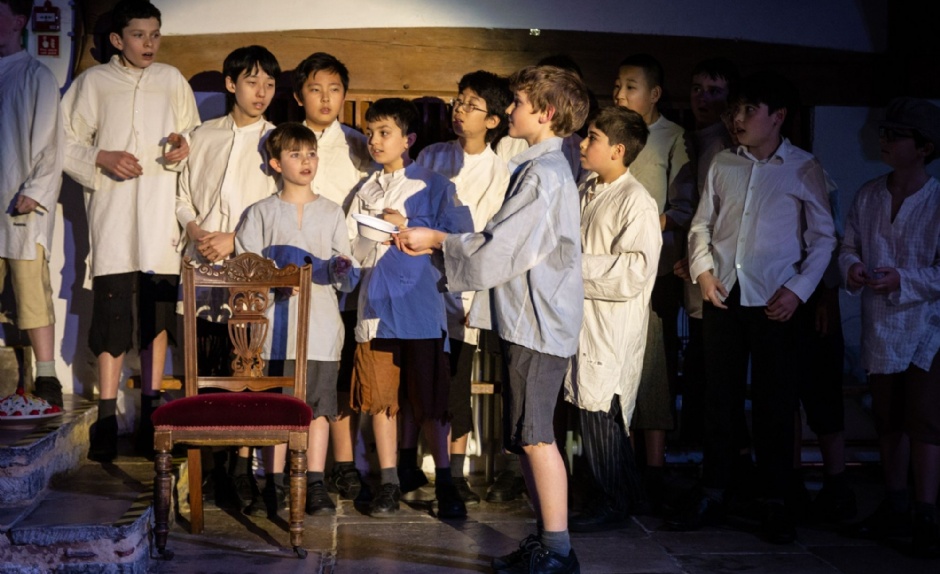 The end of term is upon us; and what a term! The school has been a buzzy and busy place, but perhaps even more so than usual. It has definitely lived up to my description as the 'Engine Room' of the year.
Of course, the usual stuff of school life has continued: learning has progressed apace for every year group in the classroom, and the upper years have also navigated their various exams; sports fixtures have taken place (despite the challenging weather this term), including some memorable victories in rugby and notable results in cross county (not forgetting a brilliant run in the national XC event for Seb N); musical occasions like the Spring Concert on Wednesday night have inspired us, and a large number of ABRSM music exams have been squeezed into the term. I am particularly proud of our Year 8 scholars. A fantastic 14 awards have been won so far across academics, music, sport, art, and an all-rounder; these results, from a relatively small year group of 35 boys have been outstanding, and there boys still to sit papers for academic awards next term.
Beyond that, there is so much else to be pleased with. The Year 5 and 3 boys entertained us magnificently with their musical version of MacBeth in the week before half term; a brave decision from the team to triple cast the show led to greater involvement, and the inspiration to significantly re-write it (complete with songs; well done, Mr Power!) added fun and a peculiarly Pilgrims' twist! This week we have seen what an incredibly high standard of performance Pilgrims' boys can achieve with a stunning production of Oliver!; I said that I felt like I had been transported to a West End show, and although that might seem like hyperbole, I know that a number of the audience on the two nights agreed with me.
The boys have enjoyed many trips this term, from Year 7's day at Hampton Court, to Year 2's visit to the Hawk Conservancy – one of the highlights of my term was a deputation of Year 2 boys arriving at my study door to present me with postcards that they had made (for me) outlining their trip; they are proudly sitting on my mantlepiece as I type. Closer to home, the Year 4s loved their riverbank work in our own section of the Itchen at the back of school; the enthusiasm (and stoicism!) of the boys to get into a cold river on a damp day was very impressive!
Other things have happened too. Pilgrims' Got Talent last Friday was irreverent and highly entertaining; the school's Confirmation service the following day was both significant and inspiring. Earlier in the term, a wonderful outreach concert involving many local primary schools and our Year 4s took place in the Cathedral on the first Wednesday in March, led by our own Chris Burton. And I thoroughly enjoyed taking a few of our boys to see their Art displayed at the private view of the Peter Folkes Prep School Art Exhibition at King Edward VI School in Southampton. And to cap it all off, this morning we enjoyed a brilliant Recita for the Juniors and Seniors; a recently revived event which the boys engage with enthusiastically.
Pupil voice continues to play a big part in school. Just yesterday I enjoyed meeting with an impressive group of Year 7 and 8 boys, representing the Eco-Committee, in my study as they made a very detailed presentation on how the school could consider adding solar panels to our roof; to say they had 'done their research' would be an understatement – they presented a full presentation with accompanying figures and a company who could carry out the work. I will need to consider carefully whether this leads to something, but the value comes in seeing the boys talking animatedly about something they are passionate about, and the lengths they have gone to in preparing their proposal.
The PPA has been active as usual; a superb Quiz in February followed the previously successful Breakfast in the Yard and PPA Coffee morning events in January. Anyone who was able to attend the Chinese Lunar New Year lunch on the 20th January is sure not to forget that amazing event, and a huge thanks again to the team behind that. Today, the PPA gave Easter Eggs to all the boys (and the staff!), with the Pre-Prep and Junior boys enjoying their hunt round the school to claim them.
Other important events have happened too, with Mr Rainer and Mr Cuyler unveiling their Wellbeing Matters: Live talks this term. Mental Health and Wellbeing remain a high priority in our school, and the engagement by parents is both thought provoking and reassuring.
And around all this, we managed to fit in an inspection from the Independent Schools Inspectorate (ISI) in the week after half term. We had been preparing for this for four years, since our last inspection in 2019, and so it made a major impact on us all. The sad recent death of a primary school headteacher following a difficult Ofsted Inspection (which was widely reported in the press this week) demonstrates the pressure schools feel under at the moment. For us, it was a positive and reassuring process; to have talented fellow professionals who also work at the same coal face (a big difference between ISI and Ofsted, it must be noted) come to look at our school, understand it so quickly, and give us constructive and positive feedback, was wonderful. I have said this already, but the thing about which I am most proud is how the boys, and indeed the whole community, made the team feel welcome and, as they put it, 'a part of Pilgrims' for those few days'. We expect the full report to drop on the ISI website at some point in the holidays, and when that happens we will write to direct you to it.
So, now to the holidays. The boys (and staff) have enjoyed an action-packed term, and I hope that everyone will have the chance to kick back and not only recover (that is important), but also take time to reflect on just how much has gone on, and what we have achieved as a community this term.
I hope you enjoy the Easter break.
Alistair Duncan
Interim Head
More Scholarship News:
Following on from last week's scholarship news, I am delighted to announce a further award before we break for Easter: Ben Tall has won an Art Scholarship at Sherborne. If you want evidence of his amazing work, you will find below a reproduction of the front cover that Ben created for the Oliver! programme (see 'Artwork of the Week'). Quite something, I hope you will agree!