Winchester College Chapel Choir
In 1382, William of Wykeham, Chancellor of England and Bishop of Winchester, founded Winchester College alongside his other establishment at New College, Oxford. The original foundation included 70 scholars and 16 boys called Quiristers whose duty was to sing in the Chapel. There are still 16 Quiristers today, upholding an unbroken tradition of over 600 years. They have been educated at The Pilgrims' School since 1966.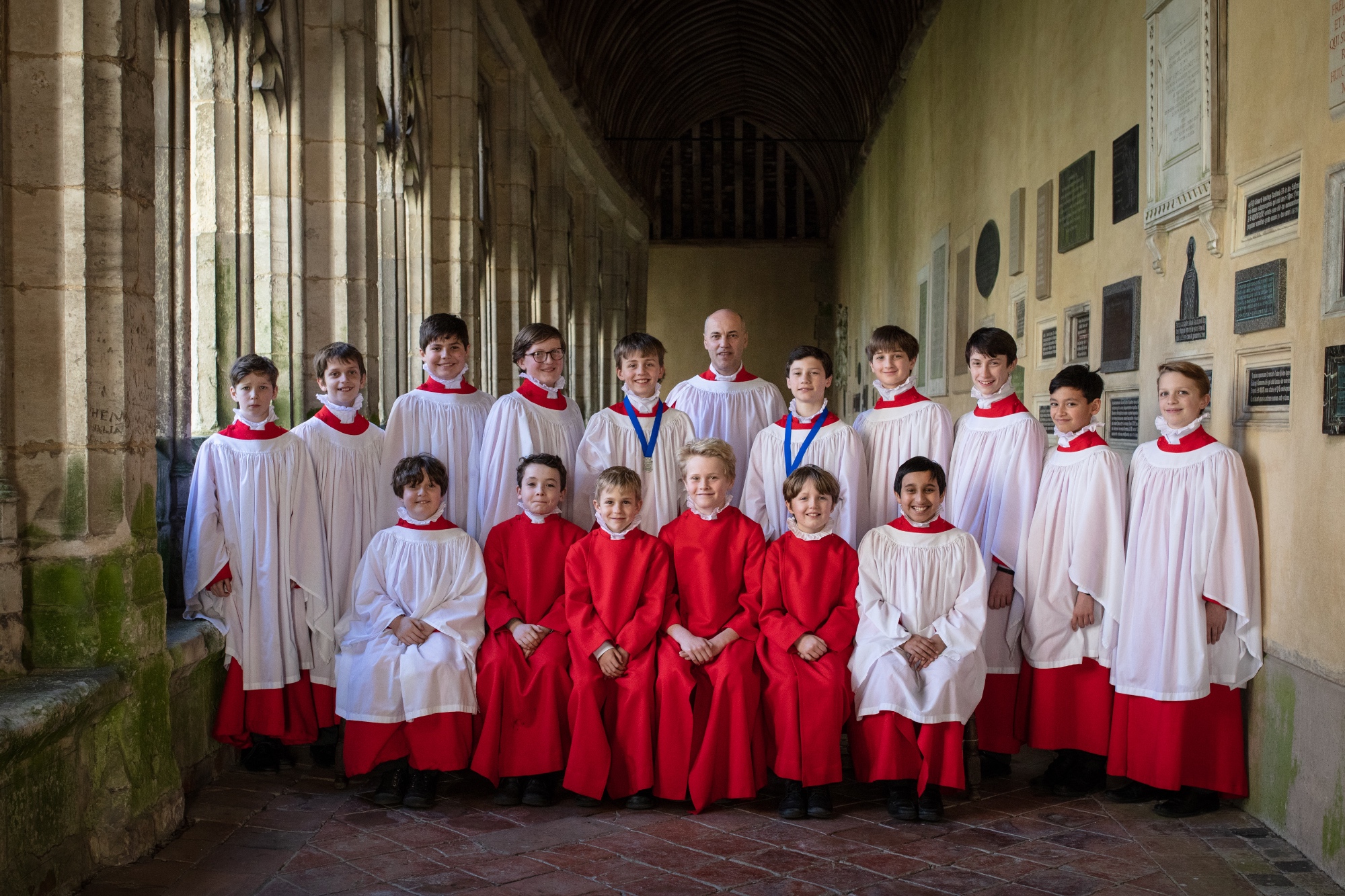 The Quiristers are led by Howard Ionascu, former Director of the Junior Royal Academy of Music. They are joined by senior College boys and members of staff to form the Winchester College Chapel Choir, and follow a routine of daily practices and choral services in the College Chapel during term time.
The Quiristers themselves are well known as a boys' concert choir. They perform a wide repertoire of secular music, usually from memory. This gives their work an enviable variety and marks the Quiristers out from other groups of choristers.
The Chapel Choir is widely renowned for its excellence, and is often invited to take part in recitals, recordings, broadcasts and tours, in the UK and abroad.
Audition to be a Quirister
We have an exciting opportunity for four young boys to join the Winchester College Chapel Choir in September 2022 as Quiristers. We are now recruiting for boys who are currently in Year 4. There is a taster afternoon on Saturday 22 January 2022 and then formal auditions will take place next March but Director of Chapel Music, Mr Howard Ionascu would be delighted to hear from any interested boys informally before that time.
The Quiristers perform regularly in the UK and have a busy schedule, alongside their weekly services singing in Chapel. Recent projects have included recording for BBC Radio 3, concerts in Birmingham Symphony Hall and recording at Abbey Road Studios.
Find out more
Visit the college website for more information about Winchester College Chapel and what it means to be a Quirister.
Visit our taster session on Saturday 22 January 2022.