Winchester College Chapel Choir
In 1382, William of Wykeham, Chancellor of England and Bishop of Winchester, founded Winchester College alongside his other establishment at New College, Oxford. The original foundation included 70 scholars and 16 boys called Quiristers whose duty was to sing in the Chapel. There are still 16 Quiristers today, upholding an unbroken tradition of over 600 years. They have been educated at The Pilgrims' School since 1966.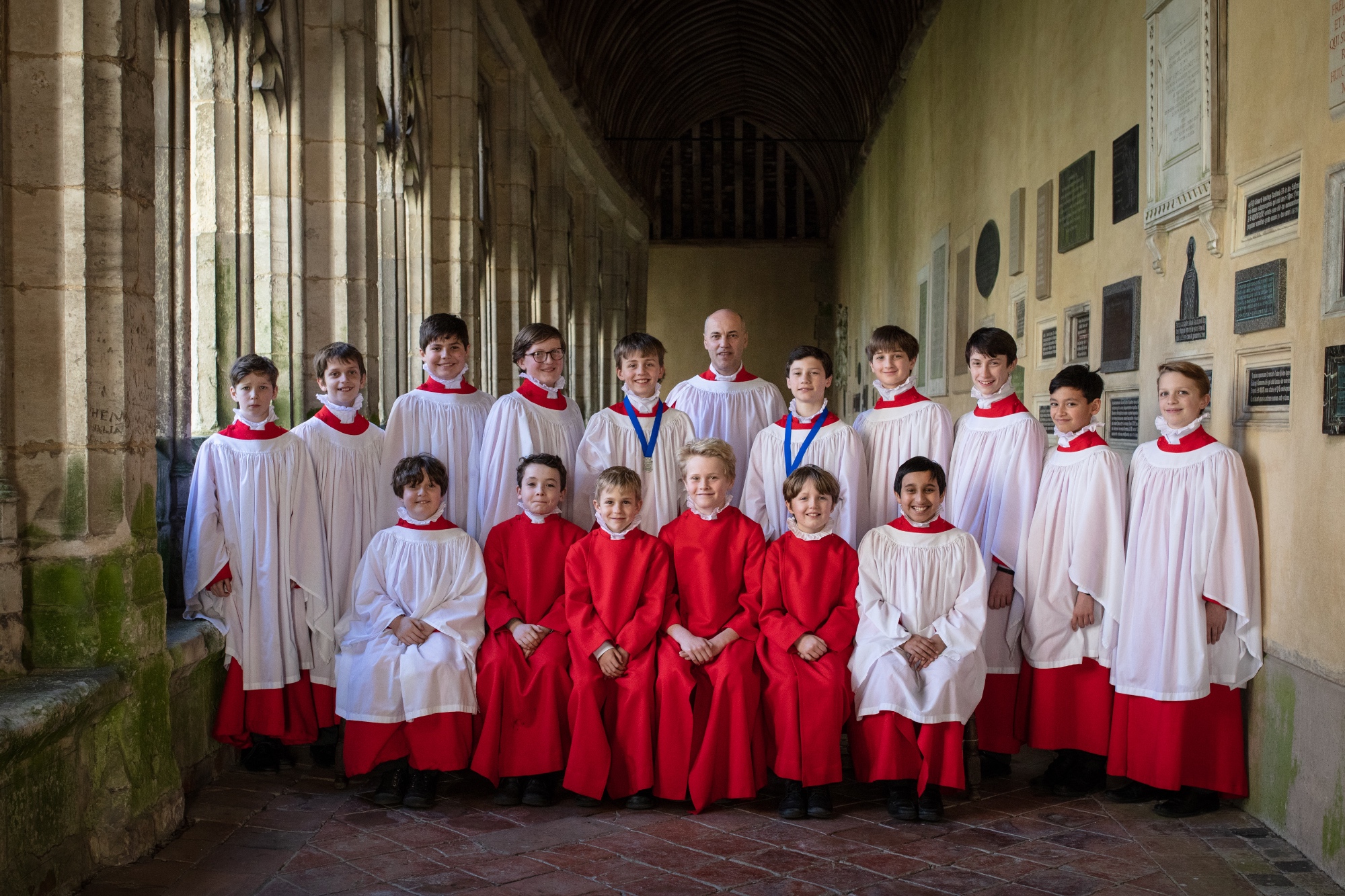 The Quiristers are led by Howard Ionascu, former Director of the Junior Royal Academy of Music. They are joined by senior College boys and members of staff to form the Winchester College Chapel Choir, and follow a routine of daily practices and choral services in the College Chapel during term time.
The Quiristers themselves are well known as a boys' concert choir. They perform a wide repertoire of secular music, usually from memory. This gives their work an enviable variety and marks the Quiristers out from other groups of choristers.
The Chapel Choir is widely renowned for its excellence, and is often invited to take part in recitals, recordings, broadcasts and tours, in the UK and abroad.
Future plans before Christmas include a charity gala concert at St Luke's Church, Chelsea, and two concerts in Exeter Cathedral with the Exeter Philharmonic Choir and Chaconne Brass. Early in the new year, the Quiristers will be recording a Christmas CD (for 2020!) before joining the Greenwich Choir for a joint Evensong at the Old Royal Naval College. A tour is planned for the Baltic States (Tallin and Riga) in February. In May, the boys will be singing the premiere of a newly commissioned work by Cheryl Frances-Hoad at the CSA Conference. The choir year will end with an outdoor concert performance at West Green Opera of Howard Goodall's Invictus, with professional orchestra and soloists from The Sixteen.
More information about Winchester College Chapel and when to hear the Quiristers sing can be found on Winchester College's website.