Harvest Service on Wolvesey Fields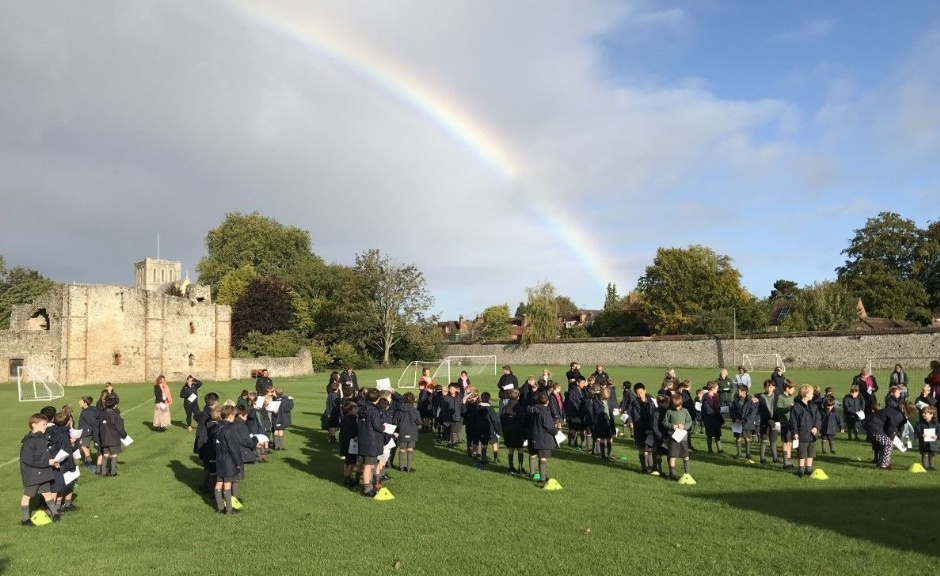 Nothing could be more appropriate for a Harvest service than to have it outside in the open air, especially standing on the grass of the wonderful Wolvesey Playing Fields.
So, on Tuesday 6 October at 0900 the Pilgrims gathered on Wolvesey (in form bubbles) looking towards the Alex Halliday pavilion. The Year 7 wind ensemble arranged themselves on the bank and tuned up. The readers were prepared. Boys stood neatly in lines. I told them it was as if they were centuries of Roman soldiers and, while not strictly accurate, the analogy seemed to help – boys puffed out their chests, grew a few inches taller and stood beautifully still. It was moving to hear the whole school join their voices for the first time this year. What a wonderful way to be able to thank God for his provision and also those who have worked so hard and been so creative in feeding us in difficult conditions this term; our wonderful Mrs Razza and her catering team.