Design & technology
"Design and technology is the subject where mathematical brainboxes and science whizzkids turn their bright ideas into useful products."

James Dyson
Design and technology lessons are practical and hands-on, giving boys the opportunity to work with a laser cutter, vacuum former, and a 3D printer, as well as machinery and hand tools. Working safely, new skill sets are developed through a progression of carefully chosen creative projects, exploring the challenges of working with wood, acrylic, and metal. Many projects also incorporate electronics.
To enrich their studies, the boys are taken on field trips to see the design process first hand. We find this invaluable for the boys' knowledge of techniques used in real manufacturing processes, and we encourage them to draw upon those skills in their own work when designing and making. The boys also learn how to use CAD (computer-aided design), which helps them to understand how technology is used in the professional workplace. The DT Commoner (after-school club) offers further access to the DT Room and the opportunity to work on individual designs.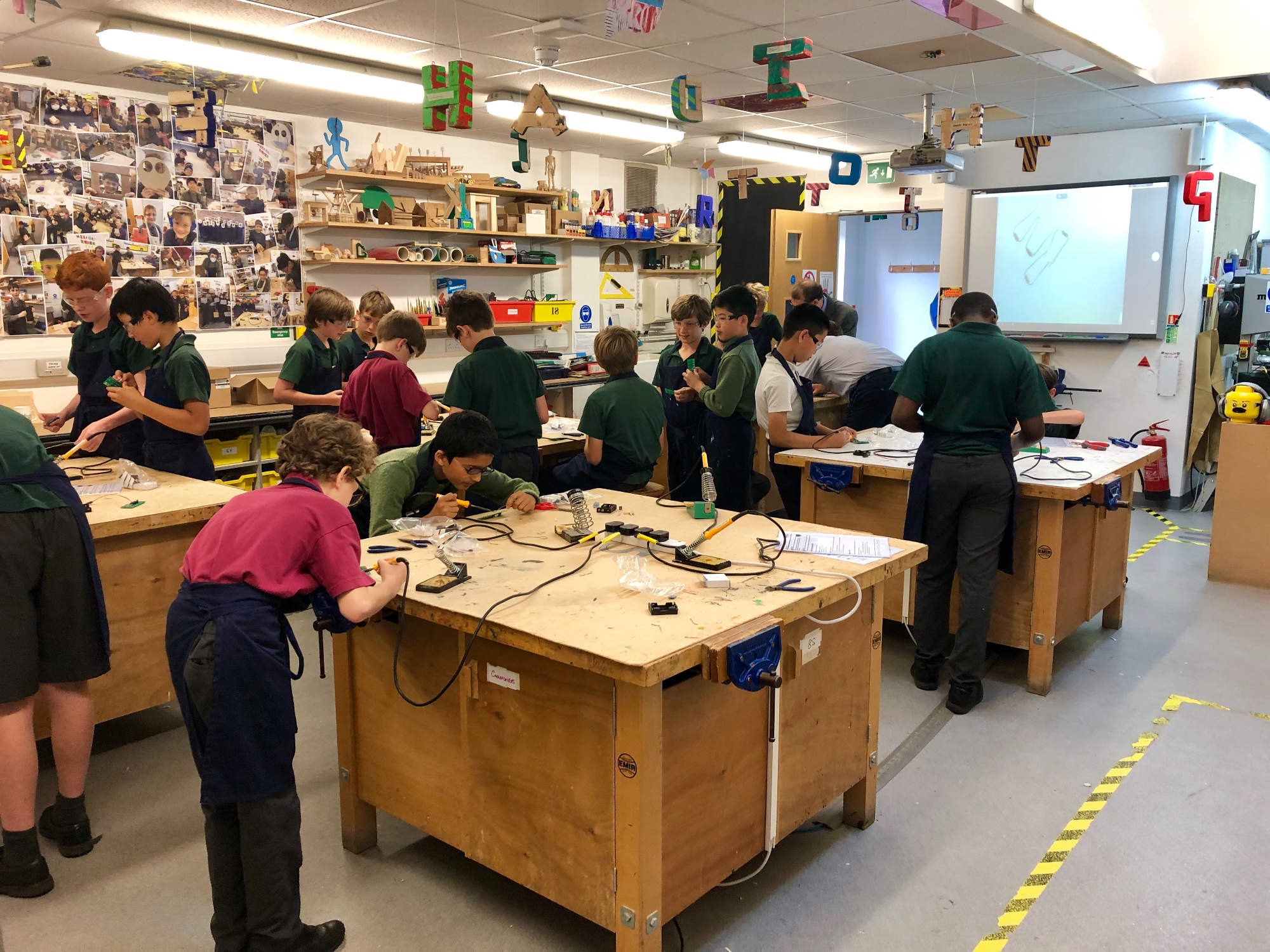 The whole school participates each year in a series of STEAM workshops. Working collaboratively in their Sets (houses), the boys explore the powerhouse that is the combined forces of science, technology, engineering, art, and maths.