Music
Music at The Pilgrims' School is an exceptional strength. It informs so much of all that we do during our school day, and it resonates even with the Pilgrims who do not sing or play. We inspire an understanding and appreciation of music in every boy, which he will find invaluable for the rest of his life.
Instrumental tuition
Not surprisingly, there are more instrumental lessons each week than there are boys in the school. A dedicated team of 28 specialist VMTs (visiting music teachers) teaches the full range of orchestral instruments, in addition to piano, organ, guitar, lute and voice. Music lessons are arranged on a rota basis so that disruption to lessons is kept to a minimum, ensuring that we preserve the balance of academics, sport and music (and free time!) for each boy.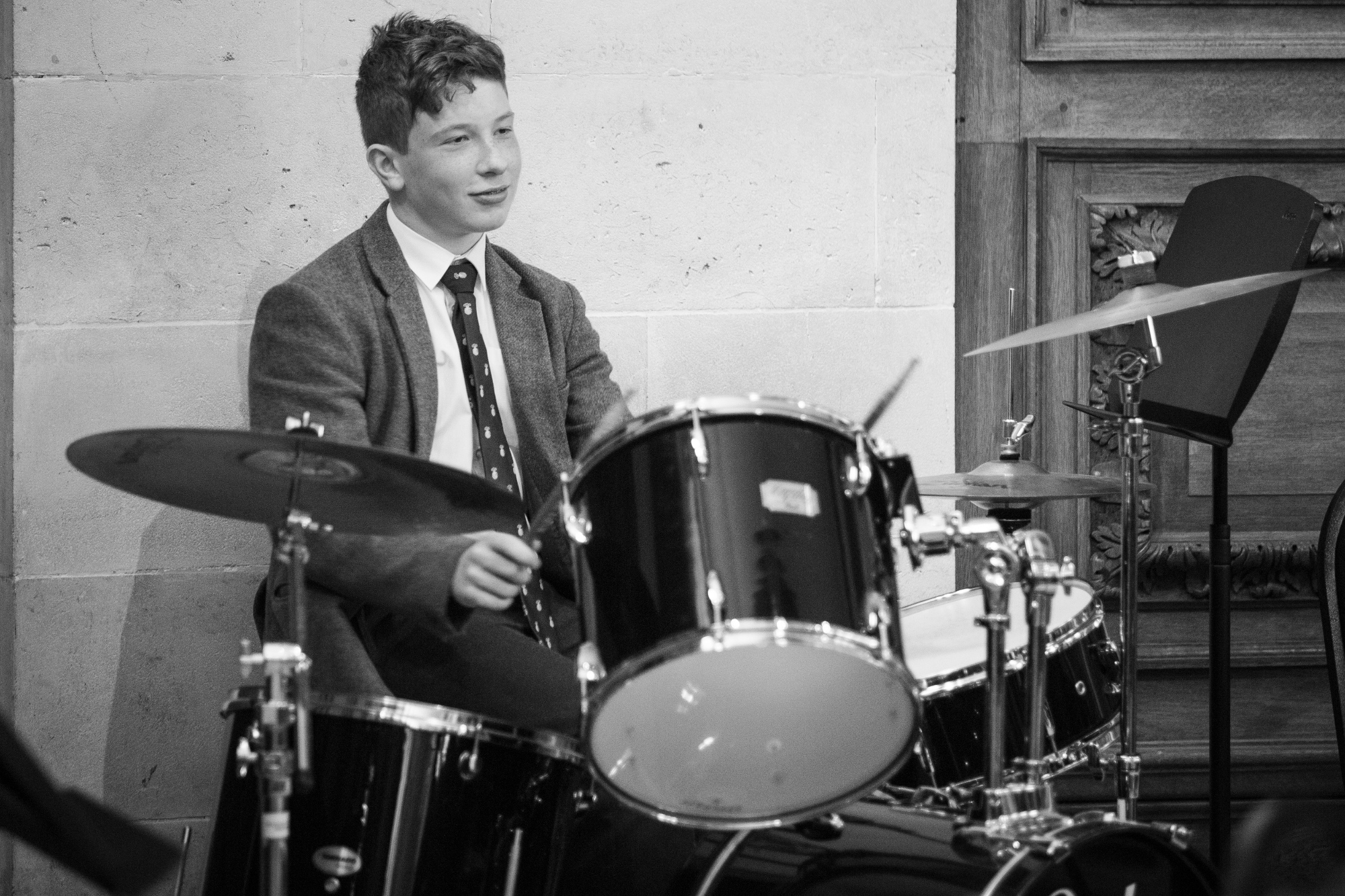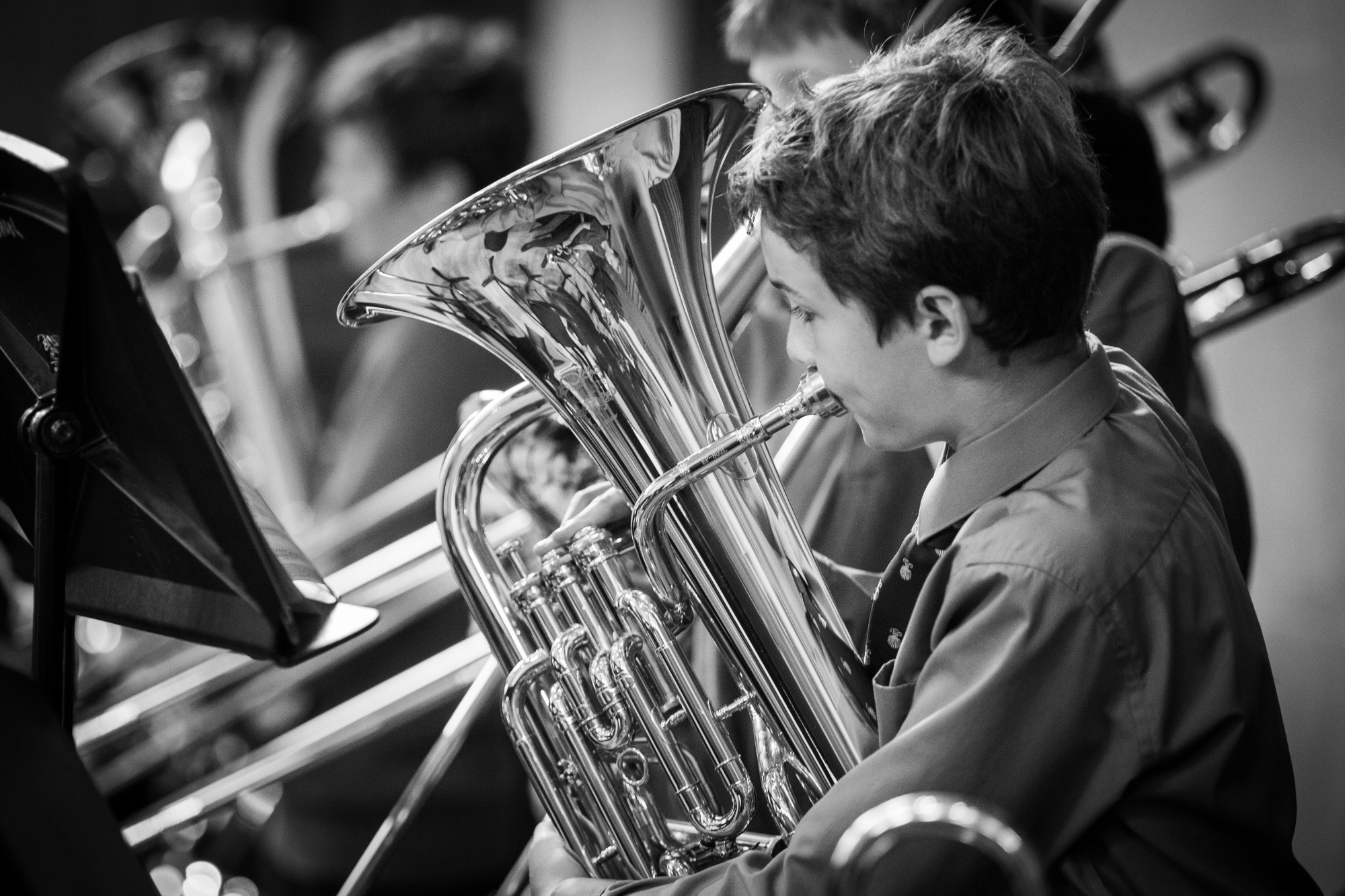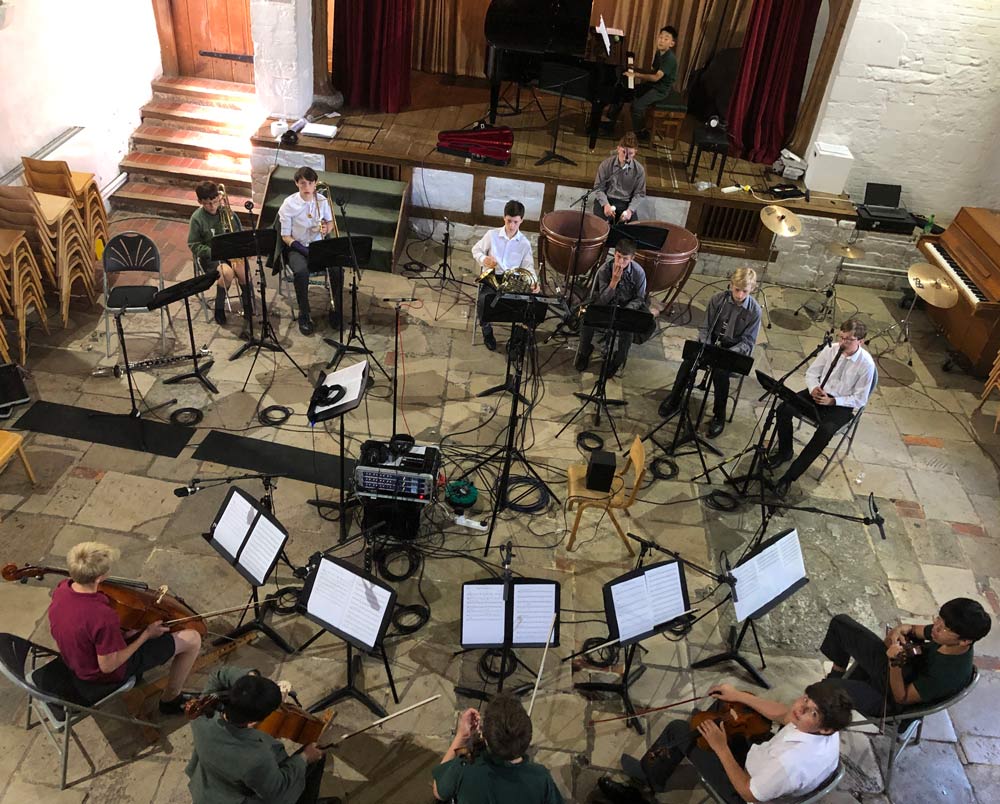 Music practice rooms, including a sound-proofed suite with recording facilities, are mostly located in the music block, but there are numerous pianos, including four grands, dotted all around the school. All boarders are allocated practising slots, which are timetabled to avoid conflict with any other distraction, and are supervised by the music staff.
Performance opportunities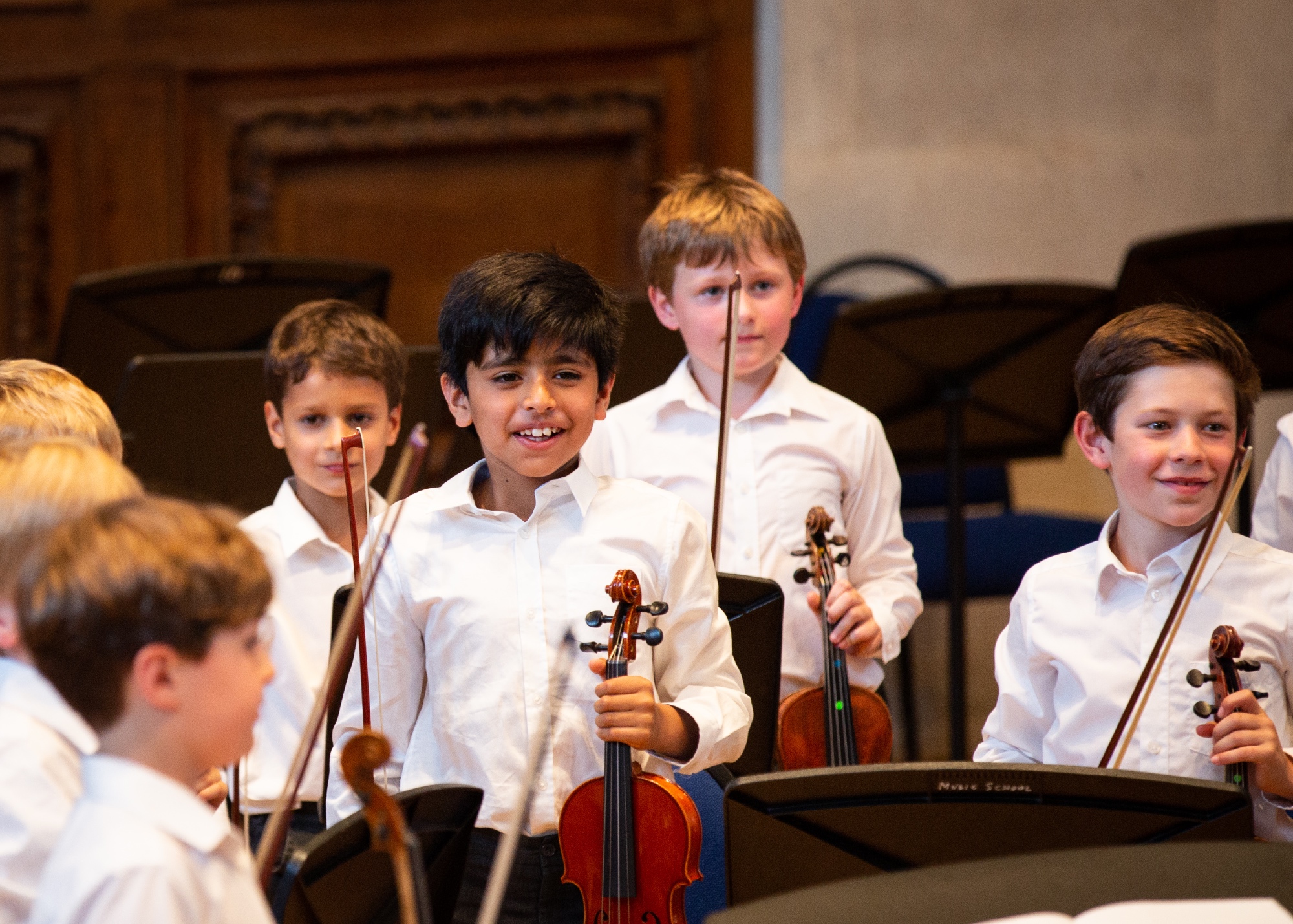 Practising in isolation is one thing, but the stimulus of group music-making is key to a successful musician – it's also much more fun! Performing starts in the Pre-Prep and, by the Senior years, two-thirds of boys play in ensembles. We give at least 12 concerts each year, ranging from the formal to the extremely informal. Chamber music is greatly encouraged and music is specially arranged for any ad hoc combinations that may arise when friends decide to pool their resources. The orchestra plays repertoire that one might expect to hear at a senior school.
Our ensembles
Junior Band
Junior Orchestra
Junior Strings
Guitar Ensemble
Recorder Ensemble
Woodwind Ensemble
Big Band
Baroque Ensemble
Orchestra
Our choirs
Pre-Prep Choir
Junior Choir
Senior Choir
Chamber Choir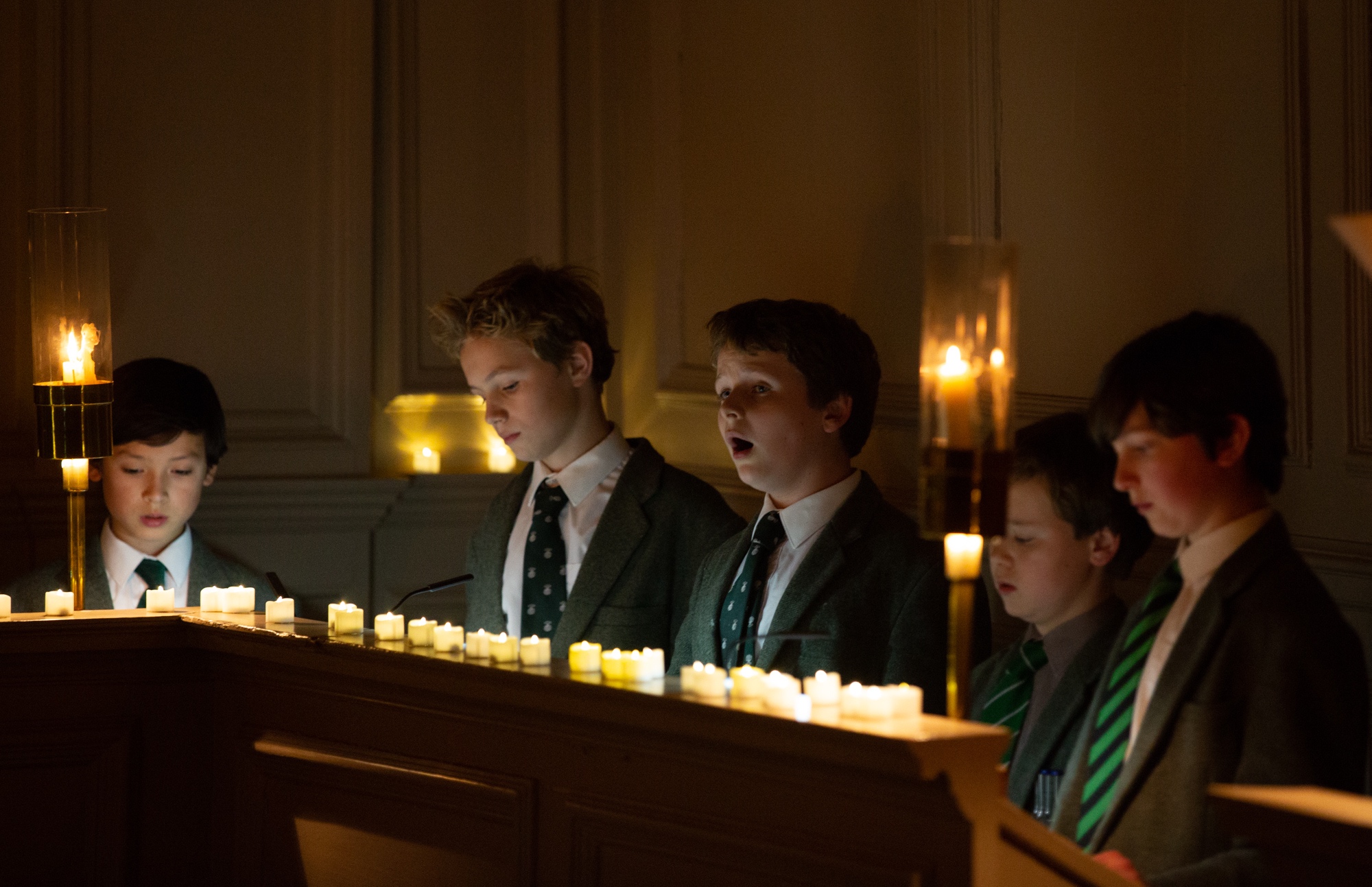 The two professional choirs of the Cathedral and the College engage the talents of 38 Pilgrims but an additional four school choirs, including one in the Pre-Prep, provide an excellent opportunity for singers who are not Choristers or ​​​Quiristers.
At Pilgrims', singing is as natural as breathing. One can hear snatches of song at all times of day and in the most surprising places.
Class music lessons
From Reception to Year 8 all boys have timetabled class music lessons each week. We aim to equip each boy with the tools to unlock a deeper understanding of the subject, irrespective of his musical ability. Composition is crucial, both in terms of inspiring creativity and also as a stimulus to musical appreciation.
Music exams and scholarships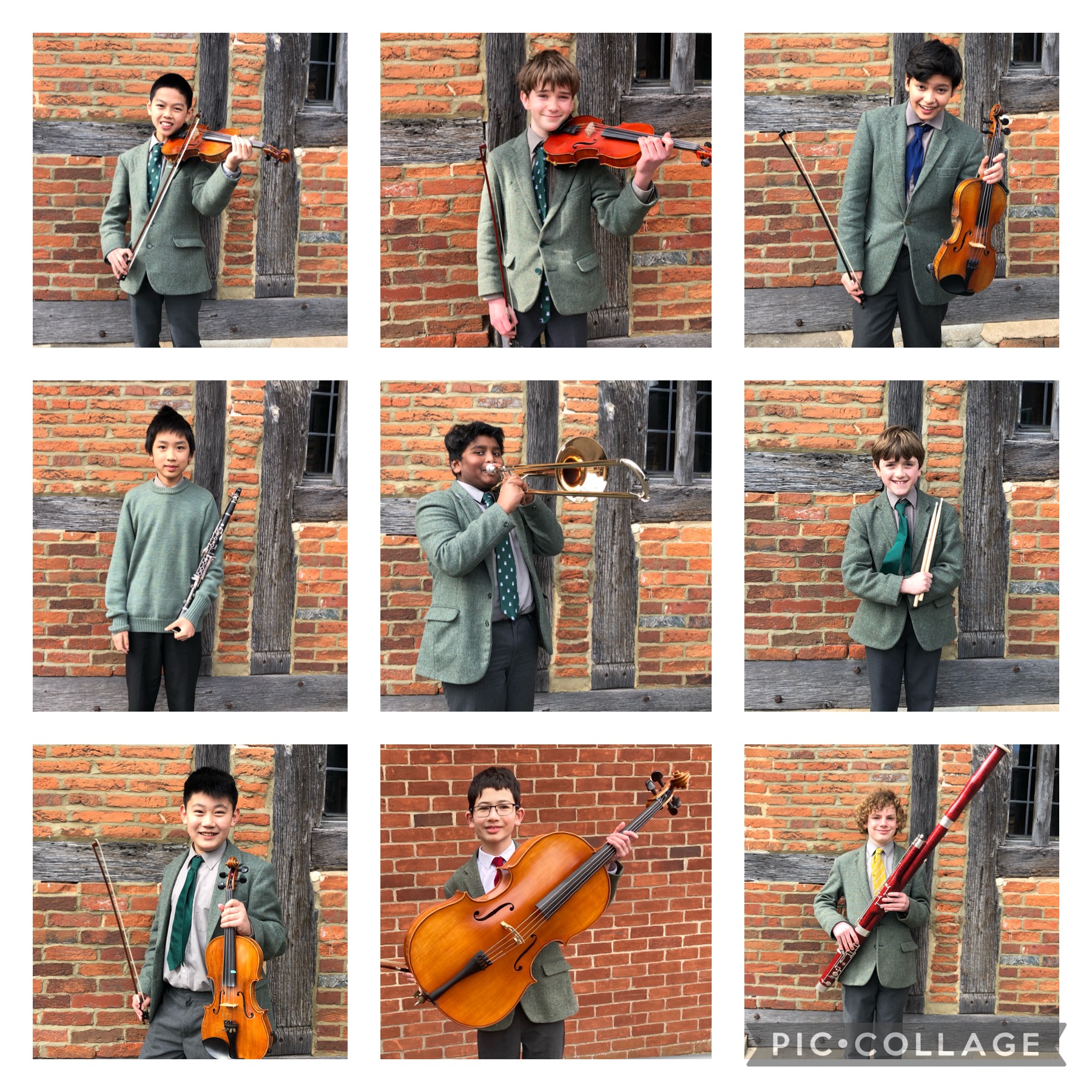 Music Scholars 2021
Graded music exam results are consistently high; the majority of grades awarded will be distinctions or high merits. A good number of boys will attain Grade 5+ each year and will have passed their Grade 5 theory. Our aim is musicianship, however, and while grades are important, depth and breadth of repertoire are key. We have an enviable record in securing music awards to senior schools, and a significant number of Pilgrims go on to read music at university, many as a choral scholar at either Oxford or Cambridge.
---
ABRSM RESULTS 2021
ABRSM instrumental exams are marked out of 150; our average mark was 126.8. Congratulations to Nye B who scored a school record 145 in Grade Eight Xylophone.
| | |
| --- | --- |
| Distinctions | 36 |
| Merits | 32 |
| Passes | 12 |