Briggs Library
Reading is at the core of the Pilgrims' way of life and it is fitting that the Briggs Library can be found in the central Quad, right in the heart of the school. Our professional librarian provides extensive subject support across all the year groups, encourages the boys to expand their reading repertoire, and teaches them how to make best use of a library's resources. Additionally, the Librarian curates an impressive programme of author visits, workshops and literary events.
Library skills
Junior boys visit the library on a weekly basis to learn how to make the most of this resource. They learn how to find information in books or websites, how to 'read' the Dewey Classification System, how to evaluate and organise information, as well as being encouraged to select a book and settle down for some quiet reading time.
These are invaluable skills which they refine as they continue up the school, and which they find extremely useful at their senior school when they must work independently.
Boys use the library in lessons and during break, as well as before and after the school day to finish any prep or just to sit quietly and read. Magazines and newspapers are available, as are chess sets and comfy sofas.
Encouraging boys to read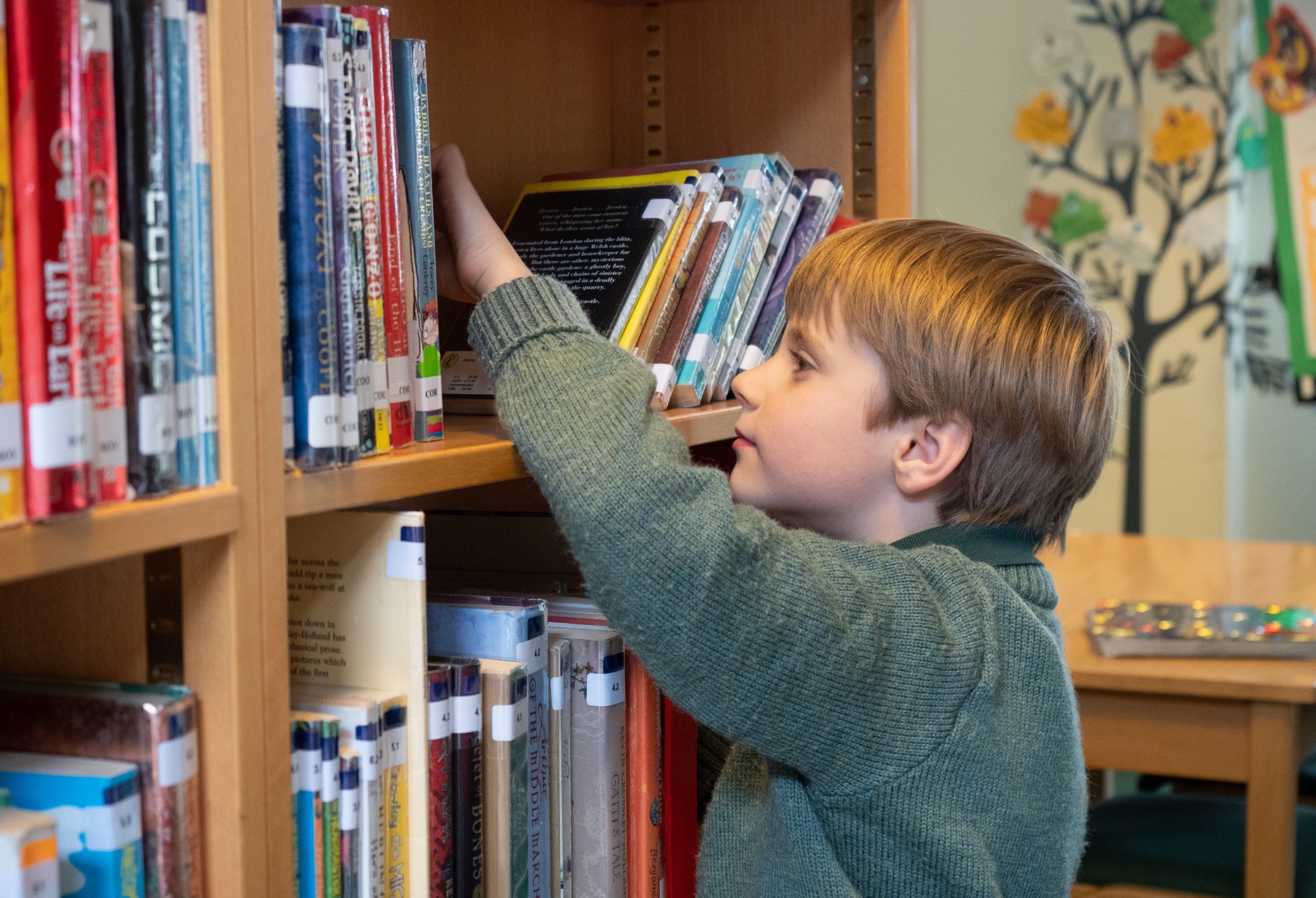 Our impressive stock of fiction includes the classics alongside the latest releases, while the reference section aims to support the curriculum and to provide material that reflects the boys' hobbies and interests.
The library stock is computerised and pupils can check the availability of titles and borrow and return books easily. The Librarian is able to monitor the boys' reading habits and suggests alternative titles that they might like to try, based on their preferences.
Book Club
Book Clubs for all year groups take place through the year, culminating in half-termly 'cake breaks'. These are informal meetings in the library, during which amiable and stimulating discussions of the selected reads are fuelled by some delicious cake.
Book events
The library is a hub of activity, with events such as World Book Day and National Children's Book Week marked by authors' visits, book sales, creative writing and poetry workshops. Throughout the year, boys are involved in many other fun activities, ranging from literary quizzes to character-themed fancy dress competitions, all designed to stimulate and encourage a love of reading.